Mid-summer melons are here in the Midwest! Watermelons and honeydews and cantaloupes have just begun arriving, along with a nice variety of speciality melons, like Sprites and Charentais (the best tasting melon, ever). I especially love all the pastel colors going on — pinks and yellows and greens and oranges. You can't help but make something beautiful with summer fruit!
Served ice cold, melons are cooling on those unbearably hot and humid days that mark July and August. Today I have three melon no-recipe recipes for enjoying these amazings fruits.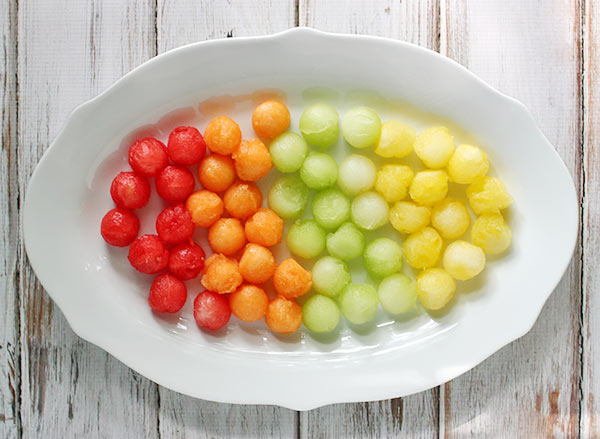 Truth be told, I like melons scooped right out of their rinds, or sliced into perky triangles as a side for a picnic lunch, but this summer I'm upping my melon game to include them in more ways. Here we go!
Rainbow Melons Ice Cubes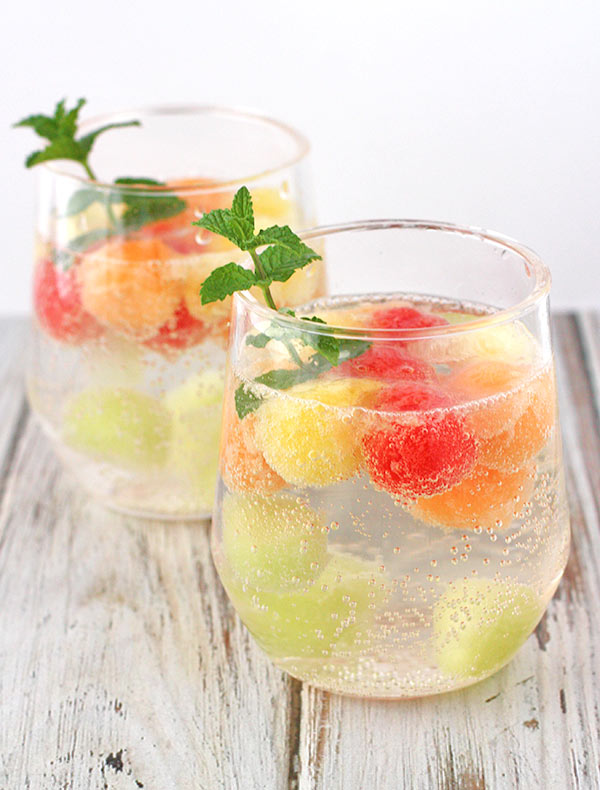 Ice cold fruit and herb infused water has been a staple all summer long (last year, too!). Lime and fresh-from-the-garden mint, or orange and vanilla beans (orange creamsicles in a glass!) are the standing favorites, but when I'm really craving something sweet and fizzy, I reach for summer melons. Since melons are mostly water, they freeze like a dream, and serve the dual purpose of chilling the drink and flavoring it all in one step. (Plus, crunchy melon ice cubes are the bomb when you catch one up.) Try frozen melon balls in sparkling water or light ginger ale (Fever-Tree is a favorite brand) with a squeeze of lemon or lime.

Rainbow Melons Salad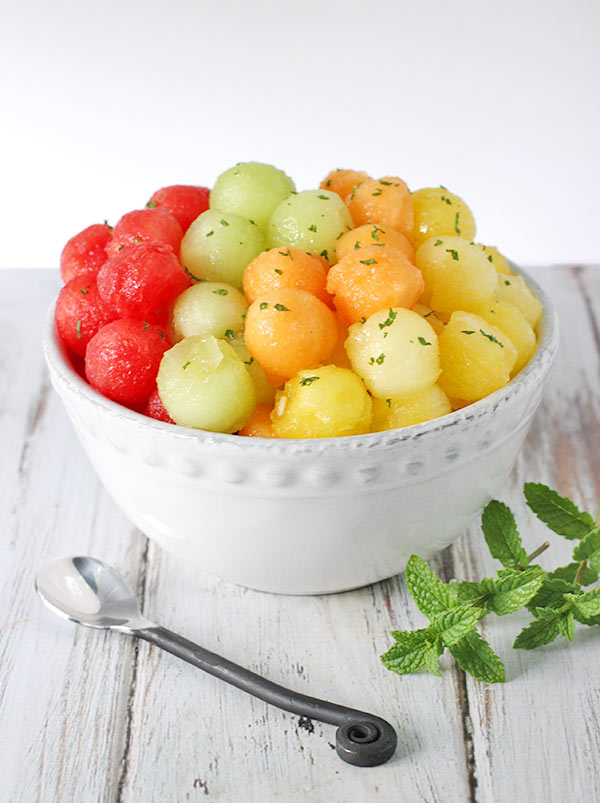 Summer fruits are so fresh and cooling that it's the one time of year when I actually crave fruit salads (as opposed to just green salads). This particular melon salad has been a favorite for years, thanks to the nice little tang of the orange-lime-mint vinaigrette. Plus, it's just sooo pretty in the bowl.

Rainbow Melons Dessert Stacks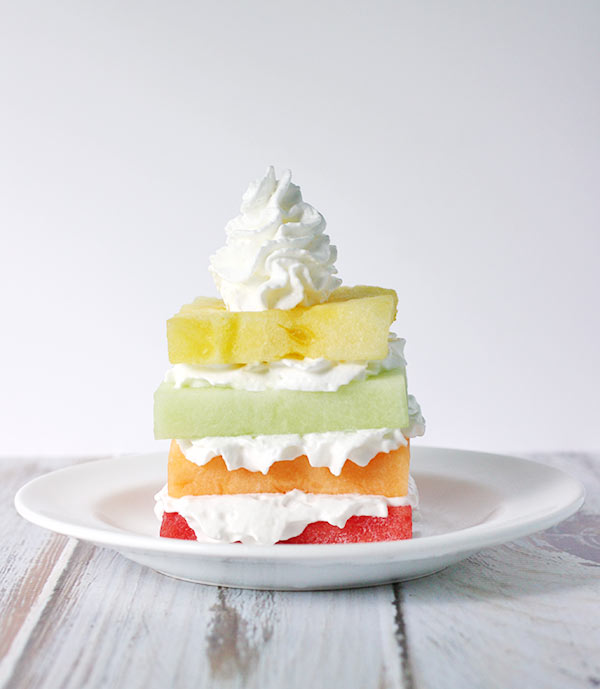 Watermelon cakes are all the rage this summer on the food blogs (this one is so pretty!). As a fruit-is-not-dessert kind of girl (chocolate!), I was skeptical about the whole melon/whipped cream combination. But then I tried it on a whim one day with some leftover scraps, and … I was won over. There's something about the combination of light airy sweetness and light watery sweetness that really works. It's one of the few desserts — along with key lime pie — that I consider to be summer style refreshing.

Hope you enjoy the awesome sweet melon season!
Karen xo