Looking for a unique twist on your classic fried eggs? Say hello to Chili Crisp Fried Eggs! This dish combines the rich, savory flavor of fried eggs with the spicy kick of chili crisp. It's an easy-to-make and delicious way to spruce up any meal and is sure to be a hit with both spice-lovers and fried egg enthusiasts. It's also a crave-worthy topping for fried rice bowls, soups, salads, and more!
The Chili Crisp Fried Egg was a TikTok trend that first crossed my feed late in 2022. I love both chili crisp and fried eggs, so it seemed it would be an obvious hit for me. But, the techniques in the videos that I saw all cooked everything for so long, and at such a high temperature, that I'm pretty sure the chili crisp was actually burned to … well, a crisp.
So, while it sounded good, I was just never moved to try it myself.
Until I saw one cook's technique where he added sesame oil to the chili crisp. Ding!
Yes, that's the ticket. And it's also what prompted me to try it. I'm so glad I did, because Chili Crisp Fried Eggs rock! They're absolutely delicious, and I love them on top of everything savory, especially rice bowls and my work-lunch green salads (yes, I said salad!).
The sesame oil does a couple of things: It provides a buffer against the chili crisp overcooking and scorching. And its light, nutty flavor adds just a tiny bit of sweetness, which is extra lovely. It all just works.
Let's start off by taking a closer look at chili crisp.
What is Chili Crisp?
Chili crisp is a popular condiment in Chinese cuisine. It's a mixture of chile peppers, oil, garlic, ginger, shallots, and other spices, and is used to add a spicy-savory umami to a recipe. The seasonings used in chili crisp can range from star anise to mushroom powder to Sichuan peppercorns.
The texture is typically crunchy and slightly sticky, and the heat level can range from mild to very spicy depending on the brand and recipe. It's the texture that's captured my heart, to be honest. Other condiments, such as Chili Garlic sauce or oil, have a softer, salsa-like consistency. Which is delicious, but the little crunch of chili crisp adds a whole new level of enjoyment.
It's commonly used as a topping for rice, noodles, and vegetables, or as a dipping sauce for meat and seafood dishes. Personally, I also love it on soups, like my Potsticker Soup. And my super-fast weeknight meal, Egg Roll in a Bowl, isn't ready for the table until it's topped with a big spoonful of chili crisp.
Chili crisp has gained popularity in the U.S., and you should be able to find it at large-chain grocery stores, if you don't have an Asian market in your area. Heck, my Kroger even sells it.
Is Chili Crisp Spicy?
It does have a kick, because it contains chili peppers and seeds. But the amount of kick depends entirely on the brand, and it might take experimenting on your part to find which one you like best.
I use the Lao Gan Ma brand, which says "spicy" on the label but is mild enough to eat right off the spoon without bringing a waterfall of tears to the eyes. For reference, I'm not a big fan of spicy, especially cayenne spicy, which numbs everything in my mouth and kills flavor. I do enjoy a little flavorful heat, though, like jalapeno and serrano peppers, so this chili crisp is right up my alley.
Be sure to read the ingredient labels, though, because its popularity means that a lot of companies are producing chili crisp, some with those crazy, record-setting-hot chiles that I wouldn't touch with a 10-foot pole lol.
Even Momofuku has its own line of chili crisp products, although I would be hard-pressed to spend $13-$20 plus shipping on a small condiment jar — I go through a lot of it! (Kroger sells Lao Gan Ma for like $4).
How to Make Chili Crisp Fried Eggs
Now that we've covered all the ins and outs of chili crisp, let's get right to the main event: the fried eggs! Below is the process for cooking one egg, as I often use it to top salad or rice lunches. You can expand the instructions to include however many fried eggs will fit in your pan. Precision is not the name of the game here!
Step 1: Gently heat the chili crisp and sesame oil
There are as many ways to make fried eggs as there are, well, eggs. But, I highly recommend that you take the low-and-slow route: low heat with a longer cooking time.
Use your favorite non-stick skillet — I use this one but enameled cast iron is always a gorgeous option — and set the heat to medium-low. Add a couple of spoonfuls of chili crisp in the center.
Drizzle a small amount of sesame oil over the chili crisp. Let things heat up for a minute or two.
Step 2: Add the egg
Create a little crater in the center of the chili crisp and crack the egg into it. The whites will spread through the chili crisp — this is a good thing. Let the egg cook undisturbed.
When the egg whites firm up a bit, begin spooning any stray oil over the whites to infuse flavor. You can tilt the pan slightly to get the oil to run to one side so you can scoop it up (my stove is not level, so things naturally run to one side lol).
Keep an eye on the heat of the pan: you don't want to scorch the chili crisp. If there's too much sizzling going on, reduce the heat.
Step 3: Decide how set you want the yolk to be
If you like runny yolks, leave the egg where it is until the whites are fully cooked. Then transfer to a plate or on top of your dish.
If you prefer a fully cooked yolk, I'd recommend giving the egg a flip, once the whites are completely set. The chili crisp, the sesame oil, and the egg whites usually coalesce into a somewhat sturdy pancake and can be easily flipped (take care not to rip the yolk from the bottom with the spatula).
Let the egg cook on its topside for a minute or two, then transfer.
And that's it!
Pro Tips
I really believe the key here is to cook everything at a fairly low temp and just be patient. There's a bit of cooking glamour to a sizzling skillet of eggs and whatnot, but preventing the chili crisp from burning is what will keep the umami flavors intact, rather than ashy.
Load the cooked egg onto your dish and use kitchen sheers to snip it into fork-sized pieces to stretch the chili crisp egg across more bites (see the salad photo below, on the right). This is entirely personal preference, of course, but I usually don't go at my rice bowls or salads with a knife, and fried eggs aren't always easy to cut cleanly with the side of a fork. You don't need a big chunk on your fork to experience the punch of flavor.
Whether spicy-hot or not, chili crisp does contain, at least, chili oil. If you have beings in the house that could be sensitive to chile pepper fumes — don't forget about your furbabies and feathered friends — keep the stove exhaust running while you're cooking this dish, and clean the pan immediately to tamp down on errant, irritating fumes.
Ideas for Serving Chili Crisp Fried Eggs
These umami bomb eggs are more than just an entree at breakfast. They go with so many dishes as a topper. Try some of these suggestions:
On rice dishes, including fried rice and rice bowls
On green salads (awesome lunch)
On avocado toast (probably my favorite)
On pizza
On soup (it's a great option for leftover soup!)
The photos above are from an actual recent lunch: a salad with lots of vegetables, slivered almonds, lemon-basil dressing, all topped with a Chili Crisp Fried Egg. So delish, I hope you'll try it soon!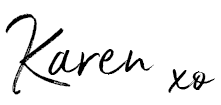 More Recipe with Eggs
Print Recipe
Chili Crisp Fried Eggs
Whip up a tasty serving of our Chili Crisp Fried Eggs! It's the perfect combination of savory and umami flavors for a delicious way to liven up any meal.
Ingredients
2

tablespoons

chili crisp

1

teaspoon

sesame oil

1

egg
Instructions
Spoon the chili crisp into the center of a nonstick skillet and heat over medium-low.

Drizzle the oil over the chili crisp.

When the oil begins to shimmer or sizzle, create a crater in the center of the chili crisp, keeping the chili crisp in a neat circle, and break the egg into it. Let the egg cook undisturbed.

If the egg whites spread around the pan, scootch them back into the chili crisp with a spatula.

Let the egg cook until the yolk is set to the desired doneness, then transfer from the pan to a plate or atop your dish.
Notes
The eggs white tend to spread into the chili crisp circle, which is a good thing. Once they've set a bit, the whole thing becomes like a pancake that can be flipped with a flat spatula and fork. If your goal is for a well-cooked yolk, you can flip the egg towards the end to finish the cooking. The salad photos above contain an egg that was flipped.(although not cooked to fully set).
Note: You can cook as many eggs at one time as will fit in your skillet!
Nutritional information, if shown, is provided as a courtesy only, and is not to be taken as medical information or advice. The nutritional values of your preparation of this recipe are impacted by several factors, including, but not limited to, the ingredient brands you use, any substitutions or measurement changes you make, and measuring accuracy.