Forget plain, boring white rice. Flavor-boost this side dish with simple ingredients that create a delicious, can't-stop-won't-stop cilantro lime rice blend. It goes so well with savory meals, including chicken, burritos, Thai dishes, Creole stews, Tex-Mex tacos, and as the base of grain bowls. Vegan and gluten-free.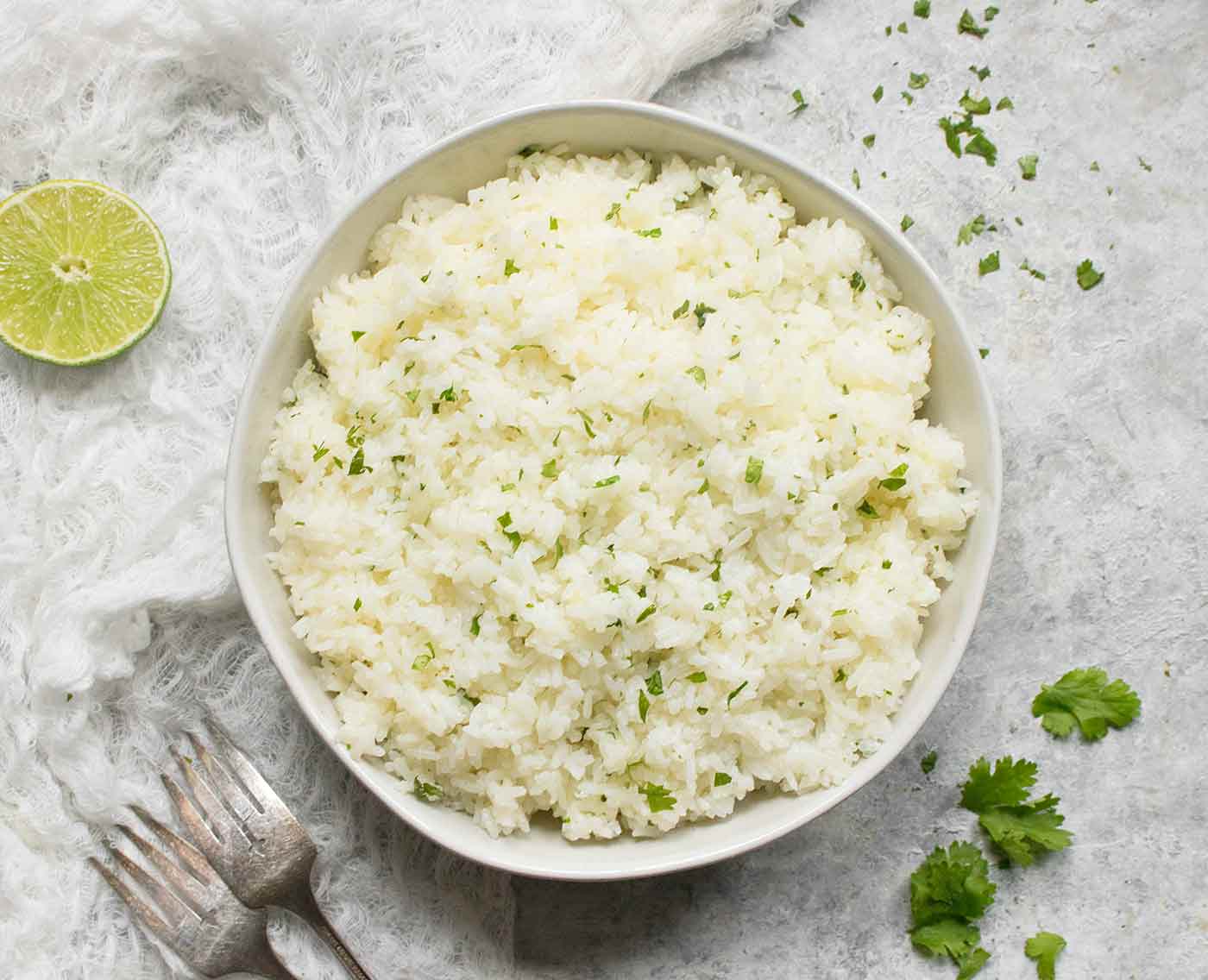 This is my go-to method for preparing white rice. I'm a carb-lovin' kind of girl, so I can actually eat a bowl of plain white and be completely happy about it.
But, with just a few ingredients, you can add the perfect amount of seasoning to make a lively side dish that's not just background noise to the entree.
Inspired by Chipotle's famous cilantro lime rice, the technique here is easy to master and produces a lovely pot of rice with not much effort.
Unlike Chipotle, we start with robust shallots, to create an astringent but subtly sweet aromatic base.
Fragrant and beautifully tender jasmine rice cooks with the simmered shallots, along with a bay leaf, to infuse the grains with savory highlights.
Prepare the Rice
You can absolutely use a rice cooker or pressure cooker to prepare your rice; just add everything at the end. But, stove top rice is easy if you're diligent about a few steps.
First, get the shallots started – saute them over medium-low heat in some oil until soft. Shallots cook fast, so keep an eye on them for browning, and remove from heat if they do.
The secret to fluffy jasmine rice is rinsing the rice first. The easiest way to pour the rice into a large fine mesh sieve and run under cold water, right under the faucent. The water will be milky for the first minute or two, but keep rinsing until it's perfectly clear. Depending on the brand, this can take several minutes.
If you don't have a sieve, you can use a large pot to cover the rice with water and swish everything around, draining often and refilling with fresh water.
Cook the rice
Add the drained rice to the pot with the shallots, cover with one-and-a-half times the amount of water, add a bay leaf, and bring to a boil. Reduce heat to maintain an active simmer when covered, and cook for the amount of time recommended on the package.
Note that if you're using a rice other than jasmine, follow the package directions for both water amount and time. Brown rice, for example, takes about twice as long to cook as white.
When all the water has been absorbed and the rice grains are tender, remove the bay leaf, and fluff gently with a fork.
Flavor the rice
While the rice cooks, whisk together the citrus juices, oil, and salt until well-blended.
Drizzle about half of the citrus mixture over the rice and gently fold in. Repeat with the remaining half. Do the same with the cilantro.
Taste, and add pinches of salt as necessary until the rice is savory and flavorful. There should be just a hint of citrus – it shouldn't overwhelm the rice.
This is a nice recipe to have at your fingertips, when you want to add a little pizzazz to burritos or roasted chicken.
I particularly love this rice with gumbo, chicken tikka masala, chickpea peanut stew … and even by itself in a bowl, when you need that carby comfort that only something like rice can give.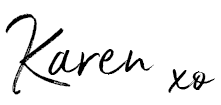 Love rice? Try these preparations, too!
Print Recipe
Cilantro Lime Rice
Plain white rice becomes a thing of flavor beauty with just a few additions. Inspired by Chipotle's delicious blend, this seasoned rice is perfect with all sorts of main dishes, including chicken, and anything Tex-Mex or Thai.
Ingredients
2

tablespoons

extra virgin olive oil

1

small shallot,

finely diced

2

cups

dried Jasmine rice*

3

cups

water

1

bay leaf

1 1/2

tablespoons

freshly squeezed lime juice

1

tablespoon

freshly squeezed lemon juice

kosher salt

1/4

cup

fresh cilantro leaves,

minced (measured before mincing – a nice palmful)
Instructions
Heat one tablespoon of the olive oil in a 2 quart sauce pot (with a lid) over medium heat until shimmering. Add the shallots and saute until soft, but not browning (3 to 4 minutes).

Rinse the rice thoroughly in a fine mesh strainer under running water. At first, the draining water will be milky and syrupy. Keep rinsing until water runs clear. (This removes much of rice's natural starchiness and will help rice be fluffy rather than sticky.)

Add rinsed rice to pot, along with fresh water, the bay leaf, and about 1/2 teaspoon salt. Bring to a boil, then reduce heat to medium or medium-low, to maintain an active simmer while covered.

Cook for 12 minutes and check to see if all water is absorbed. If not, re-cover and cook for a minute or two more. Remove lid and fluff with a large fork.

While the rice cooks, add the remaining olive oil, citrus juices and 1 teaspoon of salt to a small bowl and whisk until combined.

Add the citrus blend to the fluffed rice in 3 additions, folding well into the rice between each pour.

Fold in half of the cilantro leaves; repeat with the remaining.

Taste the rice – it should be well-seasoned with just a hint of citrus. If necessary, sprinkle a pinch or two more salt over the rice and fold.
Notes
* If using another type of rice (say, basmati or brown), follow the package's directions for the rice/water ratio and cooking times, rather than the recipe here. Different rices will cook at different rates and absorb water differently. Note that brown rice takes a lot longer to cook, so be prepared for that, time-wise.
You can absolutely use a rice cooker to prepare your rice, cooking the shallots separately in a small pan, and adding them, and the remaining ingredients, at the end.
Nutrition
Nutritional information, if shown, is provided as a courtesy only, and is not to be taken as medical information or advice. The nutritional values of your preparation of this recipe are impacted by several factors, including, but not limited to, the ingredient brands you use, any substitutions or measurement changes you make, and measuring accuracy.