My favorite sweet potato cultivar, these purple-fleshed delights are earthier than the orange grocery store varieties and are simply stunning on the plate. Preparing Instant Pot Okinawan Sweet Potatoes by pressure cooker reduces cooking time considerably, and creates a pleasing, fluffy texture. For a simple and healthy side dish, top with a coconut milk and feta cheese cream. Recipe is delicious with all varieties of sweet potatoes! Blue Zones inspired.
One of the things I make a point to grow in my vegetable garden every year is the sweet potato. I love them so much, and as long as there's enough room to accommodate their rather prolific leafy vines, they're a basically hands-off crop all season long.
The fun, of course, is the harvest. Because the potatoes grow completely underground, you have to go on a bit of a treasure hunt to unearth the entire crop. I just finished this year's harvest, and it was spectacular.
I grew two varieties this year, including Okinawan Purple sweet potatoes this year (also sometimes called Hawaiian sweet potatoes). They're not well-known in the Midwest, but I had stumbled on a bin at a local specialty store last year and was immediately smitten. They're earthier than the standard orange grocery store variety (usually, Beauregard, known for its hardiness and ability to withstand shipping and handling) – meaning, in my book, they're richer and less sweet.
The skin of the Okinawan Purple Sweet Potato is off-white, while its inner flesh is purple or magenta. Regardless of the color tone when harvested, they cook up deep purple – simply stunning on the plate.
I particularly love this variety because I actually prefer savory preparations of sweet potatoes: Not a fan of the Thanksgiving marshmallow sweet potato casserole goop; ginormous fan of salty sweet potato fries with sour cream dip.
Which is how I fell in love with today's recipe. I was reading the Blue Zones Kitchen cookbook one evening, when the author, Dan Buettner, casually mentioned in an intro to another recipe that his favorite preparation of these purple beauties is a simple steaming, followed by mashing them with coconut milk.
I work remotely from home, so sweet potatoes cooked in the Instant Pot are a frequent lunch. I love the texture of pressure cooked potatoes, and enjoy them with a vegetable-heavy green salad.
So, when I read Buettner's suggestion, my mind immediately jumped to a tweak – a sort of merging of my beloved salty-savory sweet potato fries and his coconut milk-mashed creation.
The result is a finely cubed, semi-mashed, pressure cooked sweet potato, topped with thick coconut milk whisked with feta or goat cheese – I love the saltiness of these cheeses against the creaminess of the coconut milk! Then gild the lily with a sprinkle of smoked paprika and a handful of healthy, crunchy chopped pistachios.
Such gorgeous colors! Although I took these photos on a plate, I actually prefer to eat the finished dish in a bowl, where I put Buettner's suggestion more into tactical use by gently smooshing the coconut-feta cream into a section of potatoes before scooping up a bite.
This lovely side dish is easily made vegan/dairy-free by using just coconut milk – or cashew cream would be lovely, too – whisked with a nice sprinkling of nutritional yeast and perhaps a teaspoon or so of white miso. Use canned coconut milk, as it's almost always thicker and creamier than boxed – I like the Chaokah brand, which features a yummy layer of coconut cream on one end of the can.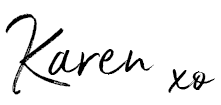 More Sweet Potato Recipes:
Print Recipe
Instant Pot Okinawan Sweet Potatoes
A simple, healthy side dish or vegetarian main, cook Okinawan Sweet Potatoes in the Instant Pot for faster preparation. Top with a super easy coconut milk and feta cream. This recipe is for one potato, but do note that you can easily scale this recipe up (see notes)
Ingredients
1

Okinawan purple sweet potato

(see notes)

1

cup

canned coconut milk

, well-shaken (see notes)

2 to 4

tablespoons

crumbled feta cheese

(or goat cheese)

smoked paprika

(for garnish)

chopped pistachios

(for garnish)

kosher salt
Instructions
Scrub the potato with a scrub brush, and slice off any rough ends.

Add one cup of water to the inner pot of the Instant pot (or 1.5 cups of water for the 8 quart), and insert the trivet or a steamer basket. Place the potato on the trivet or in the basket

Close the lid and seal the vent. Set manual pressure to the time indicated in the notes below. At the end of cooking, natural release for 10 minutes, then quick release.

While the potato cooks, whisk the coconut milk (along with some of the cream from the edge of the can) with 2 tablespoons of the cheese, until creamy. It may be a little lumpy – that's okay. Taste. If the cheese is not strong enough, add another tablespoon or two and whisk again.

When the potato is finished, carefully remove the lid and test for doneness by inserting a knife into the potato – it should yield easily. Use tongs to transfer the potato to a plate or bowl.

Slice the potato into cubes, or in half, and season lightly with kosher salt (Penzey's Fox Point seasoning is also awesome here). Gently smash the flesh (not completely smooth). Season with a pinch of salt, and spoon the cream over the potato. Sprinkle the paprika lightly over the cream and top with the pistachios. Serve immediately.

Leftover cream can be refrigerated for several days.
Notes
When pressure cooking potatoes, it's the thickness of the potato that determines cooking time, not the length of the potato, or even the quantity. And you can actually cook as many potatoes as will fit properly in the inner pot, without increasing the time.
Measure across the sweet potato at its thickest part, and use these times as a guideline:
2″ wide: 14 minutes
3″ wide: 18 minutes
4″ wide: you're better off slicing them in half lengthwise and cooking for 12 to 14 minutes!
After the cooking time has completed, do a 10-minute natural release, before quick releasing the pressure.
If cooking multiple potatoes at once, try to select potatoes of a similar width so that they'll all cook evenly.
The quantity of coconut and feta cream will easily top 4 or 5 potatoes.
Nutrition
Nutritional information, if shown, is provided as a courtesy only, and is not to be taken as medical information or advice. The nutritional values of your preparation of this recipe are impacted by several factors, including, but not limited to, the ingredient brands you use, any substitutions or measurement changes you make, and measuring accuracy.