A hearty, main-dish worthy soup, Mushroom Barley Soup is filled with meaty mushrooms, savory vegetables, and hunger-crushing barley. Naturally vegetarian, dairy-free, and vegan, this nourishing, umami-loaded soup follows the Blue Zones diet guidelines. (Updated September 2021)
Mushroom Barley Soup's Umami Trio
So, what takes a humble soup from ho-hum to yum-yum? (Sorry, that didn't sound so corny in my head, lol. But I'm keeping it!)
Three simple and nutritious ingredients power this flavorful soup:
Tomato Paste: First up is one of my favorite flavor-boosting ingredients, tomato paste. Cooking tomatoes down until thick and rich intensifies their already striking flavors. Caramelizes them, really, and tempers the strong acidic leanings of fresh tomatoes with a gentle sweetness that goes so well in soups.
Soy Sauce: Both salty and umami, soy sauce elevates this soup to a level beyond your typical mushroom soup. Made of fermented soybeans and grains (usually, wheat), soy sauce is brewed to concentrate its flavors. Low sodium soy sauce is perfectly fine in this recipe. Note that soy sauce is not gluten-free (but tamari is), but since barley is not gluten-free either, if you have wheat sensitivities, this recipe is probably not for you. If you don't eat a vegetarian diet, you can substitute soy sauce with Worcestershire sauce, which is a stronger condiment than soy sauce, made with, among other things, anchovies and tamarind.
Mushrooms: Mushrooms are naturally rich in umami, and along with their nutrition profile, you can feel great about using loads of mushrooms in this soup. In fact, I call for an entire pound, which seems like a crazy amount, but the mushroom volume will decrease by more than half as their liquids cook out. Also, the meaty chew of mushrooms is usually quite satisfying for meat lovers who might be concerned about the heartiness of a vegetarian soup.
What Makes Mushroom Barley Soup Blue Zones Diet Friendly?
I personally love the Blue Zones diet, which is basically an offshoot of the Mediterranean diet, with some added global cuisine influences.
But please let me be clear: I'm not here to push one way of eating over another. This blog's raison d'être is to share the love of soup, and you'll find all kinds of soup – and salads and pastas and more – on this site.
But when a recipe matches up particularly well with the way I eat every day, I have to call it out, in case you, too, are interested in such things.
Here's how this soup follows the Blue Zones guidelines:
It's vegan. There are no meat, fish, eggs, or dairy in this recipe. Although these ingredients are not forbidden in the Blue Zones diet, they're discouraged, in favor of a plant-slant. The rich, saucy appearance in the photos comes from the tomato paste.
It's vegetable-loaded. There are plenty of onions, leeks, carrots, and garlic – all healthy additions to any meal.
It has whole grain barley. Barley was found to be a key factor in the diets of the longest lived Sardinian males. It's nutty flavor and chewy texture adds a welcome heartiness to soups. (Read about pearled barley below.) My Red Lentil Masala Soup also uses barley.
It has plenty of mushrooms. Mushrooms are disease-fighting superstars, containing nutrients and antioxidants such as vitamin D , and selenium. They're a staple in the Blue Zone Okinawan diet. Plus, their meaty texture stands in nicely for beef and pork, making it easier for recovering carnivores to stick to plant-based meals.
It avoids added sugar. There's no added sugar in this recipe (including no honey or maple syrup), and its ingredients are naturally low in sugars to begin with. Watch the tomato paste brand you use: Some manufacturers add sugar (or corn syrup or fructose) during processing.
What is Pearled Barley?
If you're lucky and shop at a store that offers a cornucopia of grains, you may be confronted with a variety of barley options, including hulled barley, pearled barley, quick barley, and even barley flakes. What to choose? (Note that barley is not gluten-free in any of its forms.)
This recipe uses pearled barley, but here's a quick reference list for barley in general:
Hulled barley (or barley groats) is a whole grain that has been minimally processed, removing only the outer, inedible hull. It's the most nutritious form, but requires the longest cooking time, and sometimes a pre-soaking. You can use hulled barley for this soup, but you'll want to cook it separately from the soup, following package directions, and then combine everything at the end of cooking.
Pearled barley has had both the outer hull and some of the bran layers removed through "polishing." The resulting softer grain is still quite nutritious and cooks more quickly than hulled. The barley that you find at a typical, big-box American grocery store is most likely to be pearled. Pearled barley can be cooked directly in the Mushroom Barley Soup.
Barley flakes resemble oatmeal – they're barley grains that have been steamed and rolled flat. You can use barley flakes as you would oatmeal (minding the cooking instructions on the package). I even grind them finely to a powder – if the flakes have been made from hulled barley (not pearled barley) – to use in a bread flour mix, or to thicken soups.
Quick barley is a type of a barley flake that's been partially cooked and dried as part of its processing, so that it cooks, well … quickly.
A few cooking tips:
You'll notice in the instructions that there are both chopped and sliced mushrooms in this soup. The chopped mushrooms are cooked first, to both exude a concentrated mushroom broth base into the vegetables while simmering and to provide hearty texture. The sliced mushrooms are added later for visuals and a different chew.
You can make this soup ahead of time, but do respect the liquid absorption qualities of the barley: cook the barley and soup separately, refrigerate each when cooled, and then combine just prior to serving.
You can see how barley continues to absorb liquids even when fully cooked in the photos above: the photo of the white pot at the top was taken fresh off the stove. The photos of the bowls were taken about an hour later, after the soup had been resting. The difference in "soupiness" is pretty clear, as the bowls have become basically a stew. Which is still really tasty, if that happens to you!
If you're not concerned about making the soup vegetarian, you can use just about any kind of stock – vegetable, mushroom, chicken, beef. My preferred liquid for this soup is mushroom broth, but it's very hard to find in my area. For the batch in the photos, I used no-chicken broth from Imagine brand.
My favorite way to serve this soup is in an oversized mug, while curled up on the couch and streaming The Good Place. I love warming my hands on the mug in between bites. Oh, and don't forget the crusty baguette. Such a comforting, chilly-weather meal!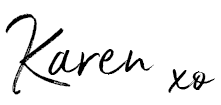 More Blue Zones Diet-friendly Recipes:
Print Recipe
Mushroom Barley Soup
A hearty soup taken to meal-level, thanks to loads of meaty mushrooms and an umami flavor bomb or two. Naturally vegetarian and inspired by the Blue Zones diet guidelines.
Ingredients
3

tablespoons

olive oil

1

leek,

white and light green part, sliced into quarter moons

1

small onion,

diced

2

ribs celery,

diced

1

medium carrot,

thinly sliced

2

cloves

garlic

1

pound

sliced mushrooms

(cremini or white button are fine)

1

glug red wine

2

tablespoons

tomato paste

1

teaspoon

smoked paprika

1

teaspoon

dried marjoram

kosher salt

1

quart

vegetable or mushroom broth

(see notes)

1

tablespoon

soy sauce

(or Worcestershire sauce if not vegetarian)

¾

cup

uncooked pearled barley

2

bay leaves

3

or 4 fresh thyme stems

1

tablespoon

chopped fresh flat-leaf parsley,

for garnish after cooking
Instructions
Heat 2 tablespoons of the olive oil in a 4 qt Dutch oven or soup pot (that has a lid) over medium until shimmering. Add the leeks, onions, celery and carrots, and cook until the onions are soft, about five minutes.

While the vegetables simmer, take about 1/3 of the sliced mushrooms and give them a rough chop. Add the chopped mushrooms to the pot, and cover. Cook until the mushrooms have released their juices and are nicely browned, 8 to 10 minutes.

Remove the lid and add a glug of wine to the pot. Stir well, and let the alcohol cook off for about 5 minutes.

Scoot everything to one side of the pot. Add the remaining tablespoon of olive oil to the cleared spot. Spoon the tomato paste, smoked paprika, marjoram, and a large pinch of salt over the oil. Stir to bloom the spices and create a fragrant paste.

Add a splash of the broth to the paste, stirring to loosen into a sauce. Mix the sauce into the vegetables.

Add the remaining broth to the pot soy sauce (or Worcestershire sauce). Pour in the uncooked barley and give everything a good stir. Add the sliced mushrooms, bay leaves and thyme stems. Increase heat to bring the soup to a boil, then reduce to maintain a steady simmer while partially covered.

Cook for 45 minutes, stirring now and then to keep things from sticking to the bottom of the pot.

Begin checking the soup during the final 15 minutes of cooking. The soup will have seemed very liquidy at the start of the cook, but the barley will absorb a great deal of the liquid while it cooks. If the soup is still liquidy, remove the lid while the soup finishes.

Taste and add more salt if necessary. Finish with the chopped parsley and serve immediately.
Notes
Barley is like a sponge, so if you're making the soup a day ahead, be prepared for the barley to quickly absorb all of the liquids, creating a stew more than a soup. Adding water or broth at that point is tricky, because you'll inevitably throw off the balance of flavors that you created when cooking the soup. Instead, you could make the soup as directed but cook the barley separately, and then combine the soup and barley when heating it up to serve. You can still make the barley ahead, just refrigerate the soup and barley in separate containers.
Broth: to keep the soup vegetarian, use a vegetable, mushroom, or "no-chicken" broth. But if your family is not vegetarian, you could use beef broth instead. In all cases, low-sodium provides plenty of flavor, plus you can control the salt yourself.
Worcestershire sauce: don't forget that Worcestershire sauce is made with anchovies and is not vegetarian. To keep the soup veg, use soy sauce or tamari.
Nutrition
Nutritional information, if shown, is provided as a courtesy only, and is not to be taken as medical information or advice. The nutritional values of your preparation of this recipe are impacted by several factors, including, but not limited to, the ingredient brands you use, any substitutions or measurement changes you make, and measuring accuracy.
Pin Mushroom Barley Soup for Later: