My name is Karen, and it's true, I'm addicted to soup.
I'd get help, but ya know, I just don't wanna. I mean, it's soup. Who wants to be saved from soup?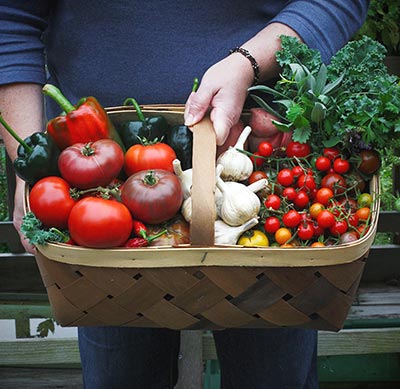 I'm a life-long cook, soup chef, and gardener based in Cincinnati, Ohio.
As a home cooking instructor and vegetable gardening advocate, my recipes feature fresh, seasonal foods prepared with masterable techniques and reliable results. You'll find lots of soups, salads, and pasta dishes here, many of them vegetarian or easily made meat-free.
As a journalist with 35 years of professional experience, I began my career in the tech sector, publishing articles on software and office automation, resulting in over 150 bylines in some of the best tech magazines and journals of the day.
Over the last many years, I've transitioned to the food and gardening world, where I write about cooking, organic gardening, and how edibles get from the ground to our tables. My work has appeared in numerous trusted magazines and websites for food and gardening (see below).
I hope you enjoy this website and the recipes within. Want to get in touch? Drop me a note!
I'm active on social media, too — stay connected off-blog on Pinterest, Facebook, or Instagram.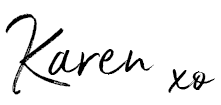 SoupAddict around the internet
I've been honored with numerous opportunities to share my love of cooking and gardening with popular publications and websites. Here is but a small selection of my work:
Publications & Accolades
Huffington Post (also here and here)
Edible Ohio Valley (also here, here, and here.)
Honest Cooking
Voted a Must-Read Blog in Cincinnati
Featured Recipes
In these magazines:
Southern Living
Woman's Day
Good Housekeeping
On these lifestyle websites:
Brit + Co. (also here, and here)
The Kitchn (also here and here)
Parade
PureWow
On these general interest websites:
Good Housekeeping
Today Show
Virginia Diner
BuzzFeed (also here, here, here and elsewhere)
Cincinnati Refined
The Smithsonian
Design Crush
Brand Collaboration
I've worked with some of the top brands and retailers in the country, including Coca Cola, Bird's Eye, Nabisco, Rubbermaid, Uncle Ben's, Bertolli, and Kroger, Target, Walmart, Meijer's, and Sam's Club, to bring quality products to SoupAddict readers. If you would like to collaborate on a tasty project, please contact me, and let's cook up a compelling campaign!