Summer heirloom tomatoes shine in this super easy version of the classic tomato corn pie: the Puff Pastry Tomato Tart. Flaky, easy-to-handle puff pastry takes the place of a homemade pie crust, and pesto replaces traditional mayo, for a healthier filling.
I hope y'all are enjoying your fill of summer's most beautiful jewels, the heirloom tomato. As an obsessed tomato gardener, I grow more than is sensible for one person to take care of, but I can't help it.
The summer tomato is my spirit animal, and nothing makes me happier in the garden than peeking under the tomato leaf canopy, looking for these juicy orbs of tangy goodness.
I have an extra soft spot for cherry tomatoes. To me, they're summer candy: sweet, tangy, and irresistible. They're perfect for fresh eating, but they're wonderful for cooking, too.
Whether in a tangy marinara sauce, an amazingly intense homemade tomato paste — srsly, it's the best with cherry tomatoes — or this delightful, savory puff pastry tomato tart, cherry tomatoes make every summer meal special.
This tomato tart is a weeknight-easy version of the southern classic, tomato corn pie. But instead of dealing with a homemade pie crust, puff pastry steps in almost effortlessly. Schmeared with pesto, and topped with summer fresh corn and tomatoes — plus an entire ball of burrata — the puff pastry makes a lovely, tender but sturdy crust for this tart.
How to Use Puff Pastry Sheets
If you're nervous about using puff pastry, let's get past that right now! It's easy to confuse the wildly fussy phyllo dough with puffy pastry, but puff pastry is much, much easier to work with. If you've worked with biscuit dough out of a can, you'll be just fine with puff pastry!
Puff pastry can usually be found in the frozen foods department — try the dessert aisle with the pie shells and whipped cream.
The most popular brand of puff pastry in the U.S. is packaged two sheets per package (folded in a long, rectangular box). You'll be able to remove one sheet from the box and return the other to the freezer.
You'll need to thaw the sheet of puff pastry before using it. It's likely folded: don't unfold it while frozen, or it will crack. Here's how to thaw puff pastry: my preferred method is to place the folded sheet on a cutting board — or, even easier, on a piece of parchment paper on a cutting board — and cover with a piece of plastic wrap. Let thaw at room temperature for about a half an hour. Don't wait until it's completely mushy. It's perfect when it's flexibly bendy and yields when you pinch it. You can also thaw it overnight in the fridge.
While the puff pastry thaws, prepare the other ingredients for the tart.
When thawed, carefully unfold the puff pastry sheet, remove any paper protectors, and adjust the sheet on the parchment (or transfer to a piece of parchment paper, if you didn't in the step above).
Use a rolling pin to gently smooth out the folds in the puff pastry. Keep the square, slightly rectangular shape of the sheet intact.
To create a poofy frame for the puff pastry tomato tart, gently fold the edges up one half turn (see photo above). No need to pinch closed or roll tightly.
Now you're ready to add summer's delicious toppings!
What is Burrata?
Dairy-avoiders, my darlings, avert your eyes (and skip to the end for a vegan variation), because you'll not want to hear about the luscious qualities of burrata mozzarella, of which this puff pastry tomato tart contains a generous serving.
Burrata is a semi-soft, fresh Italian mozzarella cheese stuffed with mozzarella cream (stracciatella). Yes, it's all that.
Burrata is made by taking a soft, stretchy disk of mozzarella curd, filling it with stracciatella, and twisting it up into a plump ball.
The layers of creamy mozzarella create a sinfully rich bite that's perfect on salads, toast, pizzas … and puff pastry tomato tarts!
Take care when you slice a burrata ball! It's tender and delicate, and will want to ooze it's cheesy goodness everywhere as you slice.
When you bake the puff pastry tomato tart, the mozzarella will melt enticingly, enrobing the tomatoes in a creamy, irresistible cloud.
One taste, and you'll understand why burrata cheese is the perfect topper for this tomato tart!
Traditional tomato corn tarts go heavy on the mayo and cheddar cheese. Don't get me wrong: this southern classic dish is amazing. But, when you don't want to wreck your healthier summer eating habits, something a little lighter — but just as flavorful — is in order.
Pesto fits in nicely here. I make fresh pesto often, with homegrown Genovese basil, garlic, almonds (instead of pricey pine nuts), and nutritional yeast (instead of Parm).
But don't feel like you have to make it yourself for the puff pastry tomato tart to be tasty: Prepared pesto should be available at most grocery stores. I usually mix a little mayo or Greek yogurt into the pesto, to create a creamier base, and the recipe here calls for this.
How to Make Puff Pastry Tomato Tart
Step 1: Preparation
First things first, preheat the oven to 400°F. Roll out the puff pastry on parchment paper or one of those cool silicon mats. Smooth out any of those annoying creases. Take a fork and give the pastry some pokes (called "docking" it prevents the pastry from puffing upward like a balloon during the bake) and then fold up the edges to make a neat little frame.
Step 2: Assemble
In a medium bowl, mix together the pesto and mayo or yogurt, then spread it over the pastry. Now, sprinkle on the corn kernels, lay down those thick slices of burrata, and tuck in the tomato halves. Add a bit of salt over the tomatoes, a few twists of black pepper, and sprinkle the basil strips over the top.
Step 3: Bake
Bake: Slide your beautiful tart (parchment and all) onto a baking tray. Pop it in the oven for 20-25 minutes or until it's looking all golden and perfect. Once it's out, slice it up and enjoy every bite!
Frequently Asked Questions for Puff Pastry Tomato Tart
What type of tomatoes should I use?
This recipe calls for cherry tomatoes because they're easy to arrange on the tart, and each tomato half is a clean bite (rather than those awkward moments when you pull an entire tomato slice off the tart in one bite because your teeth didn't cut all the way through the skin). Cherry tomatoes are also more deeply flavored than standard globe tomatoes, so it's easy to find a variety that tastes great.
Can I prepare the tart in advance?
While you can slice the tomatoes and prepare any additional toppings in advance, it's best to assemble and bake the tart shortly before serving to maintain the puff pastry's flakiness.
Can I use a different type of pastry or dough?
While puff pastry provides a unique flaky texture, you can also use pie dough or even a pizza crust if you want a different base for your tart. Be sure to follow the directions for the pastry dough that you chose to get the correct result.
How do I store leftovers?
Store leftover tomato tart in an airtight container in the refrigerator for up to 2 days. For the best texture, reheat it in the oven rather than the microwave.
Vegan friends, you don't have to miss out! Replace the burrata with spoonfuls of vegan ricotta. Skip the mayo, or use a vegan version (I really like Sir Kensington's).
Celebrate the beauty of summer heirloom tomatoes with this easy and elegant Puff Pastry Tomato Tart!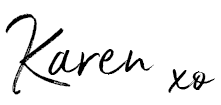 Print Recipe
Puff Pastry Tomato Tart
Delicious summer tomatoes and fresh corn top this super easy version of the classic tomato tart. Puff pastry replaces the traditional pie crust, while pesto and burrata create a healthier filling. You'll need to thaw the puff pastry first, so factor that into your prep time.
Ingredients
1

sheet

frozen puff pastry*

thawed according to package directions

1

cup

basil pesto

(prepared or homemade)

1

tablespoon

light mayo or Greek yogurt

1

ear

ear raw corn,

kernels removed

16-20

cherry tomatoes,

sliced in half

1

ball

burrata,

sliced thickly

1

tablespoon

fresh basil,

sliced chiffonade

salt and pepper
Instructions
Preheat oven to 400 degrees F.

Unfold the thawed sheet of puff pastry (if folded, place on a sheet of parchment or a silicon mat. Roll out the puff pastry lightly to smooth out the creases, retaining a rectangular shape. Use a fork to poke holes in the dough (called "docking"). Fold up the edges of the puffy pastry one half turn (this will create a frame for the tart ingredients when baked).

Stir together the pesto and the mayo/yogurt, and spread a thin layer evenly over the puff pastry.

Sprinkle the uncooked corn kernels over the pesto. Arrange the burrata slices over the pesto, and add the cherry tomato halves between the burrata.

Sprinkle salt over the tomatoes, and then top the tart with a few grinds of black pepper and the basil strips.

Slide the parchment paper onto a baking sheet, and bake the tomato corn tart for 20 to 25 minutes, or until golden brown with puffy edges. Slice, and serve immediately.
Notes
* puff pastry is often sold 2 sheets per box. Let the sheet thaw before you attempt to unfold it.
For a vegan version: replace the burrata with vegan ricotta, or any creamy vegan cheese; replace the mayo/Greek yogurt with vegan substitutes (or skip).
Nutrition
Nutritional information, if shown, is provided as a courtesy only, and is not to be taken as medical information or advice. The nutritional values of your preparation of this recipe are impacted by several factors, including, but not limited to, the ingredient brands you use, any substitutions or measurement changes you make, and measuring accuracy.