As the granddaughter of Austro-Hungarian immigrants, I ate an awful lot of Hungarian food as a kid.
Oh, no, no, wait. I don't mean "awful." I mean a wonderful lot of Hungarian food. Chicken Paprikas. Hungarian Goulash. You know what I'm talkin' 'bout, right? Oo oo ooo.
My blood runs paprika red. It's true.
Oh, and beef stroganoff. Which isn't actually Hungarian (it's Russian), but its sour creamy goodness endeared itself to my peeps of yore, and, with a little paprika, became a winter dinner staple from grandmother and mother alike. Coming home from school to a big, boiling pot of wavy egg noodles was a jump-up-and-down hand-clapping sight: it always meant stroganoff was simmering in the covered pot on the other burner.
And it's still a favorite in my house. It's not the way my grandmother made it, but she would've enjoyed the finished dish just the same, beaming that her granddaughter loves to cook as much as she.
This version subs in mushrooms for the traditional beef without losing a lick of flavor. So savory and juicy after a good simmer, mushrooms are a natural for this dish.
Hey, Monday's coming up — this is a weeknight-easy, meatless-Monday-worthy meal.
Have a lovely paprika weekend.
(I don't know what that means, but I mean it as a good thing. Because, you know, paprika is good, and weekends are good. So. Lovely. And stuff. Shutting up now.)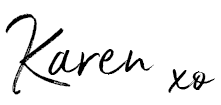 Print Recipe
Mushroom Stroganoff
A flavorful, vegetarian version of rich and creamy stroganoff.
Ingredients
1

tablespoon

butter

1

tablespoon

olive oil

1

small sweet onion

chopped

2

cloves

garlic minced

1

pound

mushrooms

sliced (I use a mix of creminis and shiitakes)

1

tablespoon

soy sauce

1/4

cup

white wine

2

tablespoons

flour

1

tablespoon

tomato paste

2

teaspoons

smoked paprika

12

ounces

egg noodles

1

cup

vegetable stock

1/2

cup

sour cream

1

tablespoon

parsley

chopped

salt and freshly ground black pepper to taste
Instructions
Heat butter and oil over medium in a large skillet until butter begins to melt. Add onions and saute until soft, about 5 minutes. Add garlic and a pinch of salt and stir until garlic is fragrant. Add the mushrooms and soy sauce, stirring well to coat. Cover and cook until mushrooms are soft and have released their juices, about 10 minutes.

Uncover, add the white wine to deglaze the pan, along with another pinch of salt, and continue cooking until much of the liquid has evaporated. Add flour and stir to coat. Add the tomato paste, smoked paprika and another pinch of salt. Mix well.

Start the water boiling in a separate large pot for the egg noodles. Salt the water well. Add the noodles when the water boils and cook to package directions.

Add the stock 1/4 cup at a time. You want the sauce to be creamy, slightly thin, but not soupy. You might not use the entire one cup. Reduce heat to low-simmer, and allow to heat gently while the noodles cook.

Five minutes before you're ready to serve, add the sour cream, stirring throughly to mix. Do one final tasting for salt and pepper (adjust if necessary). Top with parsley, and spoon over the noodles.
Nutritional information, if shown, is provided as a courtesy only, and is not to be taken as medical information or advice. The nutritional values of your preparation of this recipe are impacted by several factors, including, but not limited to, the ingredient brands you use, any substitutions or measurement changes you make, and measuring accuracy.