Put your leftover turkey bones to excellent use by creating a delicious batch of slow cooker turkey stock!
The very first time I made soup stock was in grad school. Just a simple vegetable stock was what I wanted. I added onions, celery, and carrots to a pot of water and set it to simmer. My apartment smelled insanely good for hours, like I was making mom's best pot roast.
When I couldn't take it anymore, when I was positively starving from all the aromas, I tried a spoonful.
Cue Otto from "A Fish Called Wanda:"
We didn't have the interwebs back then, and having exactly one cookbook to my name (a baking book, at that), I had to rely on a memory of watching my mom make stock.
Clearly, I wasn't paying as close attention as I thought. But the diagnosis was simple: far too few vegetables for the amount of water in the pot, and too short a spin on the stove.
Over the years, I've learned through trial and error that making a really good stock is as much art as science, and personal tastes do matter. I'm sure you have your own preferences when it comes to store-bought stock — if you're a soup aficionado, you have strong preferences — and the same goes for homemade.
For me, I've found three ingredient keys to making a stock that I can eat right out of the bowl: add lots of leeks, swap carrots for parsnips, and use a big portobello mushroom cap. Carrots, although traditional, are too sweet for stock — especially vegetable stock — and mushrooms add a meaty richness that you'd never guess was sourced to fungus (no, seriously: dee-lish).
Other touches, like fresh ginger slices, a mix of peppercorns, celery seeds, and lots of fresh herbs from my garden, round out a flavor profile that suits me well, and is reflected in today's recipe.
But by far, the discovery that has made the biggest impact on the quality of my stock is the slow cooker.
I'm not normally a huge fan of slow cooker meals, but if there was ever a food product that could be called slow cooker's soul mate, it's soup stock.
The low-and-slow method for teasing flavors and juices from meat and vegetables is a slow cooker's forte. And the vehicle is far safer for a long simmer than a pot on the stove or in the oven — especially if you're making bone broth, which takes days, not hours.
And since we're working with bones today, our slow cooker turkey stock gets an extra punch of flavor by stewing just those bones in some of the broth for as long as our patience holds out (another 24 to 48 hours after the spent vegetables come out). This step is optional, but adds so much flavor that you won't need to add much salt.
That's right: big flavor from vegetables and bones means way less sodium. In fact, this batch of slow cooker turkey stock turned out so fabulously that the soup I made from it — recipe coming up on Saturday — contained a total of one teaspoon of salt.
That's a grand total of one teaspoon: the stock actually had one teaspoon for the 8 quarts it made, and I added only a half teaspoon to my 4-quart batch of soup.
Big time flavor, right here from the slow cooker.
For all you lucky folks with a turkey carcass, plan to start your slow cooker turkey stock Friday morning (you can chop the soup stock vegetables ahead of time and stash them in the fridge) and let it cook all day (even while you shop). Then, if you have the room to keep the slow cooker going, remove the vegetables and some of the stock, add a little more fresh water, and keep on simmering the bones right through Saturday. It'll be perfect for soup on Sunday!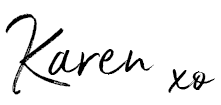 More Leftover Turkey Ideas:
Print Recipe
Slow Cooker Turkey Stock
Ingredients
2

sprigs fresh rosemary

5

or 6 sprigs fresh flat-leaf parsley

5

or 6 sprigs fresh thyme

2

bay leaves

6

thin slices fresh ginger

1

teaspoon

peppercorns

1/2

teaspoon

celery seed

1

parsnip

1

leek

washed well

1

large yellow or white onion

2

ribs celery

1

bell pepper

seeds removed

1

portobello mushroom cap

gills scraped out

2

cloves

garlic

peeled

1

tablespoon

apple cider vinegar

Bones

cartilage, and skin from your Thanksgiving turkey (remove the larger chunks of meat and reserve, along with leftover meat slices, but don't worry about picking the bones clean).

kosher salt
Instructions
Set up your slow cooker (minimum 4 quart capacity): add 2 cups of water to the bowl and turn to high. Add the sprigs of herbs, bay leaves, ginger, peppercorns, and celery seed.
Optional: roast the vegetables for extra flavor:
Preheat the oven to 400 degrees F. Roughly chop the parsnip, leek, onion, celery, pepper, mushroom, and garlic into large chunks. Toss with olive oil and spread evenly on a lined and rimmed baking pan. Sprinkle with salt and pepper, and roast for 20 minutes.

Scrape the veggies and any juices (or add uncooked veggies, if you skipped the roast) into the slow cooker. Nestle the turkey parts on top. Add up to 8 more cups of water (whatever safely fits in your slow cooker) and the apple cider vinegar*.

Cover, and cook on high for 2 hours, then reduce to low, and cook for 6 hours more. Add salt near the end of cooking, if desired (I usually add just one teaspoon).

Remove the turkey bones** and scoop out the large pieces of vegetables. Strain the remaining broth through a fine sieve. Refrigerate and use within 3 days, or freeze for longer storage.
Notes
*Apple cider vinegar helps leach the maximum amount of minerals from the bones into the broth. Plus, the hit of acid in the broth tastes great.
**For spectacular, amped up turkey flavor and nourishing bone broth effects, continue cooking the bones in some of the strained broth: return the bones to the bowl of the slow cooker, along with 3 to 4 cups of broth, topping off with 2 cups of additional water and a teaspoon of apple cider vinegar to cover the bones. Cover and cook on low for as long as you can take it – another 16 to 48 hours – adding small amounts of water if the level recedes too low. Strain the bone broth through a fine sieve, and add to the refrigerated turkey stock, or freeze it separately, and combine it with the stock the next time you make soup. So flavorful, you'll use way less salt than usual.
Nutritional information, if shown, is provided as a courtesy only, and is not to be taken as medical information or advice. The nutritional values of your preparation of this recipe are impacted by several factors, including, but not limited to, the ingredient brands you use, any substitutions or measurement changes you make, and measuring accuracy.