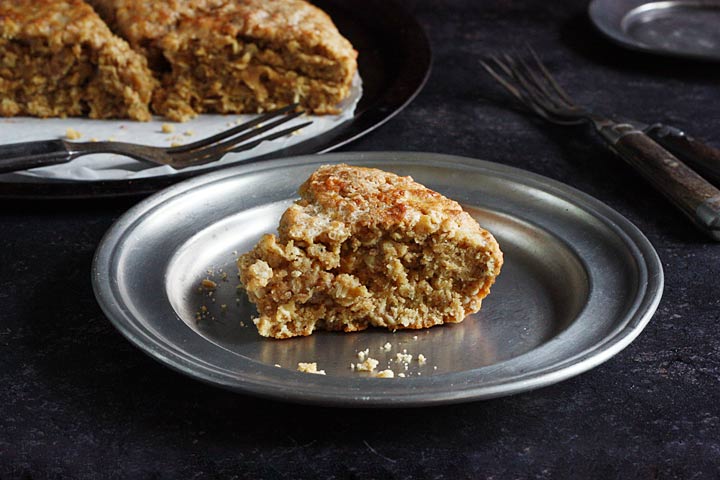 A couple of years ago, I gave up soft drinks. (Diet, too — the whole shebang.)
My vice was Mt. Dew.
Oh, lovely, Mt. Dew, you got me through college, through grad school, and far too many years of being on-call 24/7 in an IT job at a corporate law firm whose lawyers worked around the clock (and therefore, so did I).
Oh, lovely, brominated Mt. Dew, with your 46 grams of unadulterated high fructose corn syrup (that's 6+ teaspoons to us Imperial measurement system, grams-have-no-context Americans). You and I were the B of BFFs.
After I switched to a career with regular hours — but alas, a sedentary desk job — an ice cold can of Mt. Dew became a daily 2:30pm break from the monotony of the cubicle. I no longer needed the burst of energy; I just wanted the comfort of a long-time fizzy friend, and an excuse to stretch the legs and take the scenic route down to the vending machines.
One can per day, five days a week. Not too bad, I suppose. But, as the years go by and you reach a certain age, everything you consume has a magnified impact on your health.
It was time to give up that daily dose of corn sugar.
The cold turkey cut-off was both easier and more difficult than I anticipated. I wasn't addicted to caffeine — there was no physical withdrawal, no headaches. I was addicted to the routine of it — the comfortable familiarity of a decades-long afternoon treat.
A suitable replacement drink was tough to find. Ice water, while refreshing with meals, didn't cut through the 2:30 blues. Iced tea — close, but not quite substantial enough.
Then I found iced coffee. My soda ban coincided roughly with a job change that featured a Starbucks within walking distance.
And now we come to the crux of the story (finally, right?).
Over time, my grande iced latte (130 calories, 11g of sugar) became an iced mocha (170 calories, 28g of sugar), and that became an iced white chocolate mocha (340 calories, 55g of sugar).
Then the pièce de résistance, the darling of my iced espresso dreams: the iced peppermint white chocolate mocha. 380 calories. 66g of sugar. 66 grams of simple carbohydrates coursing through my bloodstream with yet another four hours of sitting on my ass still ahead of me. Every. Day.
Talk about good intentions gone horribly awry — I was better off with the 46g'd Mt. Dew.
So — skipping past the shock of reading the drink's nutrition profile for the first time — I'm back to where I started two years ago, breaking yet another unhealthy habit. (I'll pause respectfully while you shake your head at the painfully obvious "duh" factor at work here.)
This time around has been much, much easier, though. I looked at my overall sugar consumption and made some changes, which banished the afternoon sugar cravings. Experimenting with other sweeteners has been satisfying. Honey, agave, and maple syrup are excellent choices. Finding dry replacements for granulated sugars has been a little more challenging. I'm not a fan of Splenda, and I'm still on the fence about Truvia.
Then I read about coconut sugar. I won't be so bold as Dr. Oz as to endorse it as a healthy substitute, but what seems to be true is that it doesn't carry the heavy glycemic load of cane, beet or corn sugars. I have neither diabetes nor pre-diabetes, but I often wonder what effects those daily sugar bombs of yore will have on my long-term health. I'm giving my pancreas a much needed break.
This story illustrates why I love cookbooks like Good to the Grain
.
Finding and using healthier alternatives to refined and processed ingredients isn't always easy, and I'm grateful to cooks like Kim Boyce, who have made it their mission to introduce healthier whole foods — in Kim's case, grains — into our favorite recipes. When thumbing through this book the other day, I just knew that her Brown Butter Scones would make the weekend menu.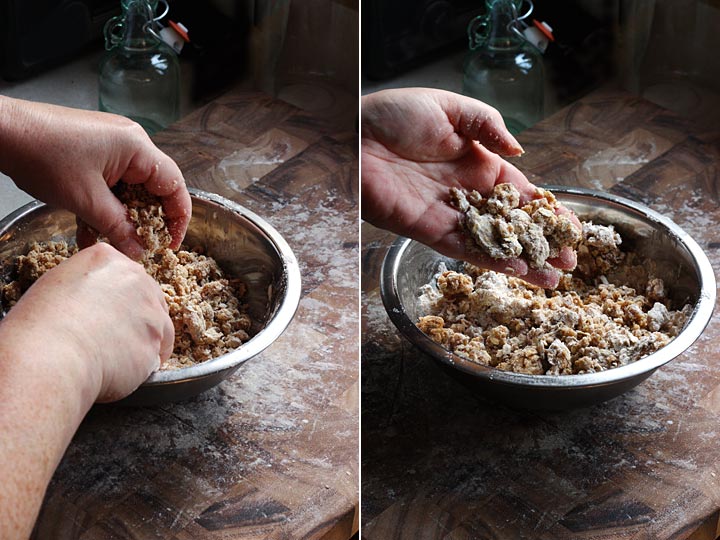 I took Kim's healthy grains approach one step further by substituting coconut sugar for brown sugar, which is similar in texture and flavor. The result is a nutty, slightly sweet and entirely tender scone — possibly the best scone I've ever had. And y'all know how I love scones.
Oh, about the health status of butter: all things in moderation, my friends (which I definitely was not doing with sugar). And besides, we're talking about brown butter here. Brown butter is always welcome at Casa SoupAddict.
Karen xo
Brown butter scones
adapted from Good to the Grain
by Kim Boyce
Boyce's recipe calls for teff flour, which would be entirely lovely here, except that I couldn't find it anywhere (even at Whole Foods, who carries it regularly). I substituted whole grain spelt. I also made one slight departure from her preparation instructions: the brown butter must be frozen solid before creating the dough. Boyce instructs us to freeze the butter on a plate, scrape it off and slice up. I simply mixed the liquid butter into the dry ingredients and placed whole the bowl in the freezer. Then, once the butter/flour clumps were frozen, I continued with Boyce's procedure.
Ingredients:
1 stick unsalted butter (4 ounces, 8 tablespoons)
3/4 cup whole grain spelt flour
1 1/4 cup all-purpose flour
1 cup rolled oats
1/4 granulated sugar (I used raw)
1/4 brown sugar (I used coconut sugar)
2 teaspoons baking powder
1 1/4 teaspoons sea salt
1/4 cup heavy cream
1/4 cup buttermilk (or use all heavy cream)
1 egg
1 teaspoon vanilla paste or extract
heavy cream for brushing scone tops
turbinado sugar, for sprinkling
Instructions:
Preheat oven to 350°F.
for the brown butter: heat the butter in a sauce pan over medium heat. As the butter melts, swirl the pan occasionally to encourage even heating and prevent burning. The simmering butter will go through several stages: foaming (as the milk fats rise to the top), light simmering where brown flecks appear on the bottom of the pan, and finally the toasty, hazel-y, brown-liquid stage. Properly browned butter will be rich and fragrant. Remove the pan from the heat and cool while you prepare the dry ingredients.
for the scones: Measure all of the dry ingredients into a large bowl and give them a quick whisking to mix. Pour the slightly cooled brown butter into the dry ingredients. Use a spatula to lightly fold everything together until the dry ingredients begin to form big clumps. Place the bowl in the freezer for at least 15 minutes – the brown butter clumps should freeze solid.
Working quickly, use a large fork, a pastry cutter or your fingers to work the butter into the flour mixture. The mixture should be coarse and crumbly.
Whisk the cream, buttermilk, egg and vanilla together in a small bowl, then pour into the butter/flour mixture. Stir with a spoon until the dough comes together in a cohesive mass. Turn out the dough onto a floured board and knead a couple of times. Pat into a round disk and place on a piece of parchment paper. If the dough is loose – and it is likely to be – place the disk in the freezer for 15-20 minutes. This will help the dough keep its shape longer in the oven and delay spreading.
Place the chilled dough (and parchment paper) on a baking sheet, and slice into 6 or 8 wedges. (At this point, you can trim off the excess parchment paper and snuggle the dough into a 8-9″ cast iron pan or pie tin. Baking in a low-walled container will help the wet scone dough achieve a high rise). Brush the tops with heavy cream and sprinkle a dash of turbinado. Bake for 30-35 minutes, or until the edges and tops are golden brown.
(Optional: If you used a walled pan to hold the disk's shape, remove the scone disk from the pan using a large spatula and place on a baking sheet. Pull the wedges apart slightly (refreshing the slices, if necessary), and bake for another 5 minutes to brown up the edges of the individual scones.)