Mediterranean White Bean Skillet is a healthy, Mediterranean diet-inspired dish that's made in one skillet, perfect for weeknight cooking. Nutritious greens, vegetables and beans create a filling vegetarian meal (vegan, too, if you leave off the cheese) that you'll feel great about serving to your family. It's Blue Zones diet friendly, too.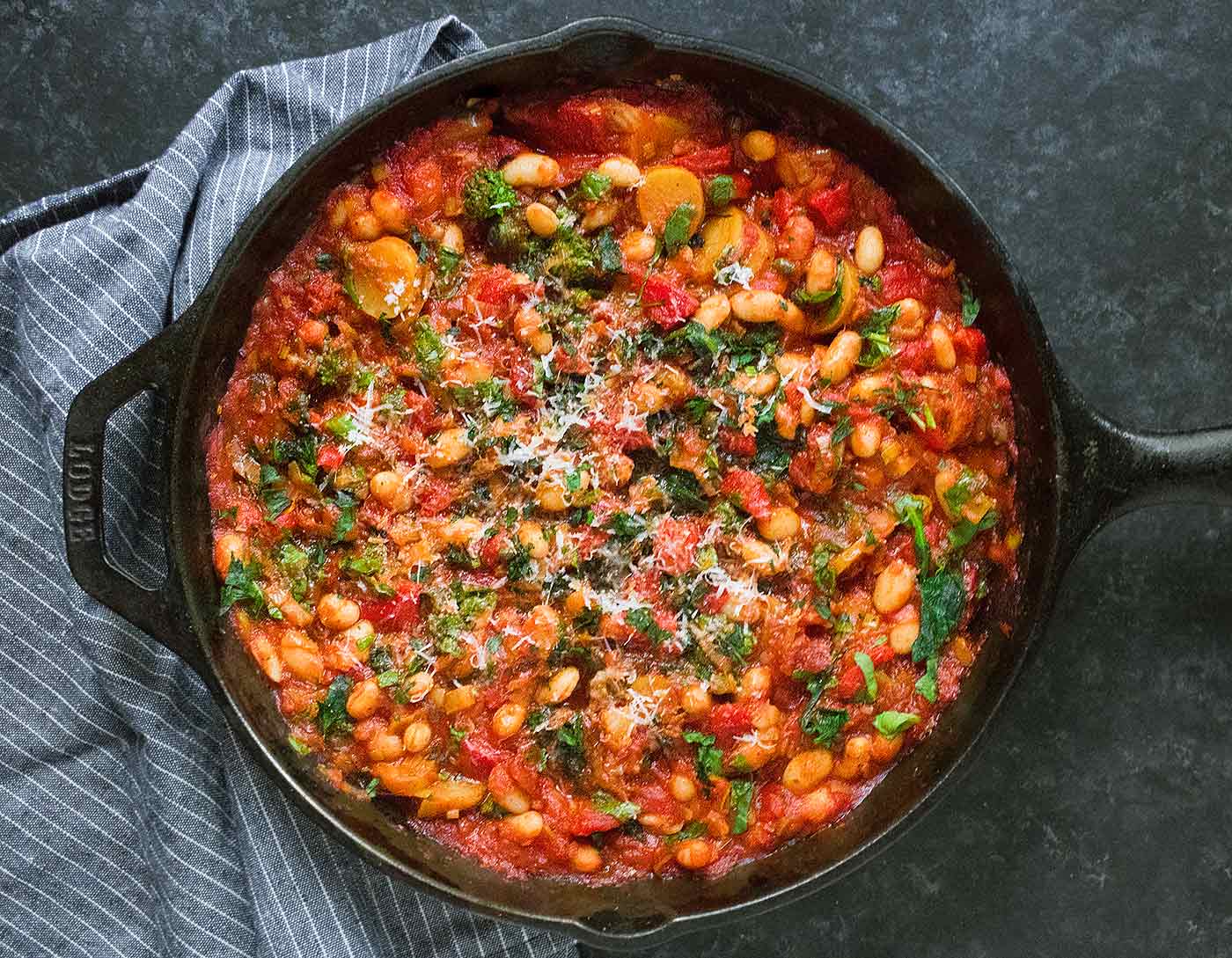 There's so much that I love about this recipe, it's been hard to wait to share it. But, it seemed right to roll it out with the new year (hello, 2021!), when our intentions turns to healthier eating.
Plus, it's hard to argue the convenience of the one-skillet cooking situation. This is also a recipe you can scale up into a larger preparation, for planned leftovers and lunches.
It's colorful in the pot and packed with veggies and flavor. Definitely a dish that will fuel your resolutions and promote nutritious eating through the ongoing pandemic and the cold winter months.
Mediterranean White Bean Skillet features:
The immensely underappreciated broccoli rabe. The greens version of its distant cousin broccoli, it's loaded with vitamins A, C and K, calcium, fiber, and much more. Unlike broccoli, you eat the leaves right along with the florets.
Loads of beans. Beans have become one of my favorite foods, and they find their way into many of my meals. They not only add great texture and bulk, but also lots of nutrition (see next section).
Tomatoes. Cooked tomatoes are a natural source of umami, especially tomato paste, which is concentrated tomatoes. They add a craveable savoriness to the dish.
Leeks & Fennel. Another pair of underappreciated vegetables. I use leeks here instead of onions, as their ever-so-slight sweetness is quite welcome in this dish. Same with fennel with its delightful, vaguely licorice flavor.
Capers, and their briny goodness. Keep a jar of nonpariel capers in the fridge, and toss in a tablespoon in your favorite skillet dishes. The effect is a bit like adding blop of vinegar: you don't really taste it specifically, but it helps the other flavors pop.
And it cooks up in one skillet in under an hour!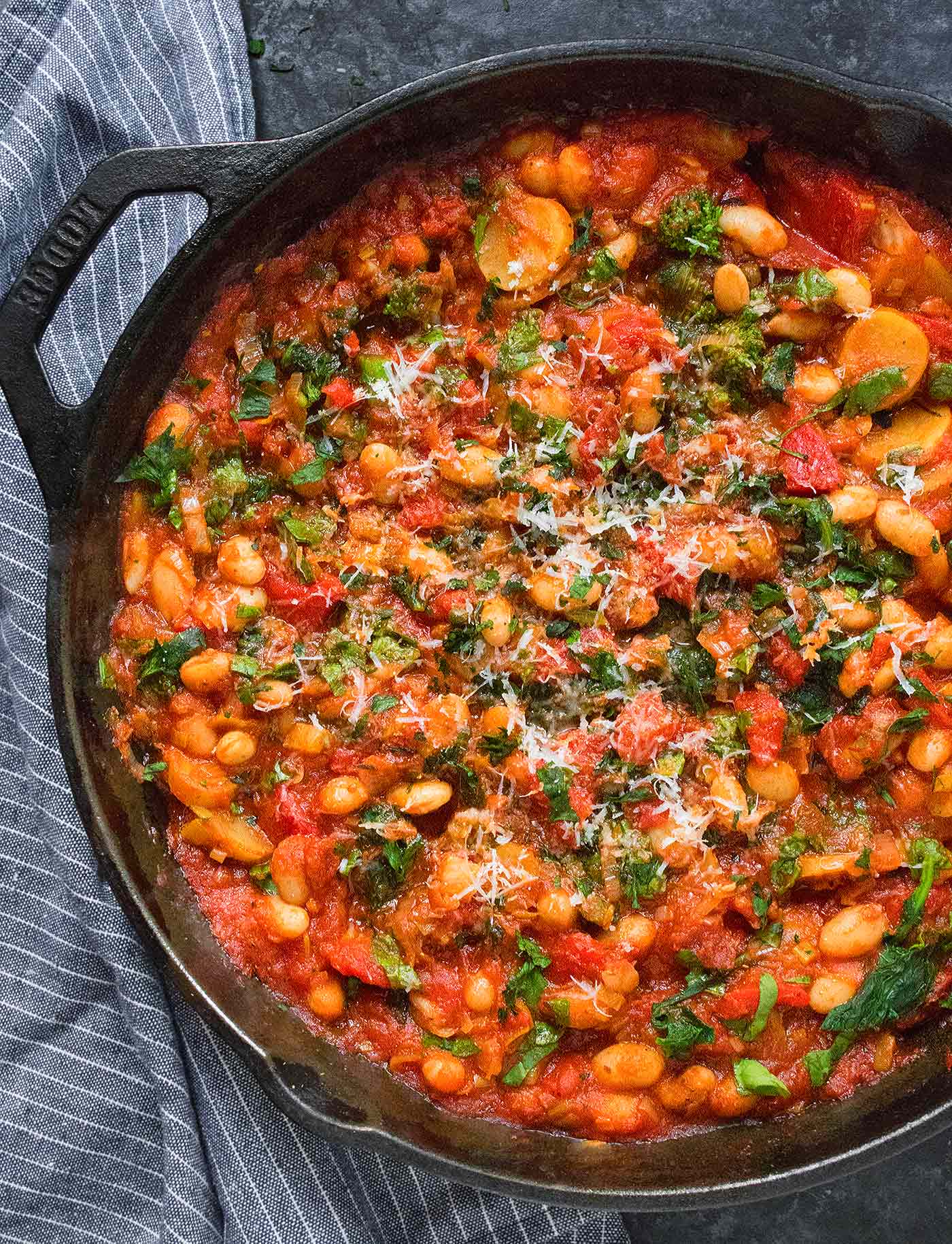 I call for canned beans in this recipe to make it as easy as possible, but if you have a pressure cooker, there's no reason not to used dried beans, especially if you need to follow a low-sodium diet.
I have a small Instant Pot that stays on my counter at all times for ingredient preparation (rice, barley, sweet potatoes, dried beans – anything that takes a long time in the oven or on stove top).
The realization that I could go from dried beans to dinner table in less than an hour has, alone, made the purchase worth it: ten minutes to pressurize, 25 minutes to cook (depending on the variety), 10 minutes to depressurize. Done.
And no soaking necessary! The no-soaking bit is what turned me into a pressure cooker believer. I don't mind having things simmer away on the stove top for hours, but remembering to soak the dried beans the night before was a non-starter.
Freshly cooked beans are much tastier than canned. Plus, you control the seasonings (and salt). I have no objections to canned beans, let me be clear! But I cook up a large batch of beans every Sunday to add to soups and salads throughout the week.
For most people, beans are incredibly healthy – packed with fiber, protein, and an array of vitamins – and are considered a longevity ingredient and a key component of the heart-happy Mediterranean diet.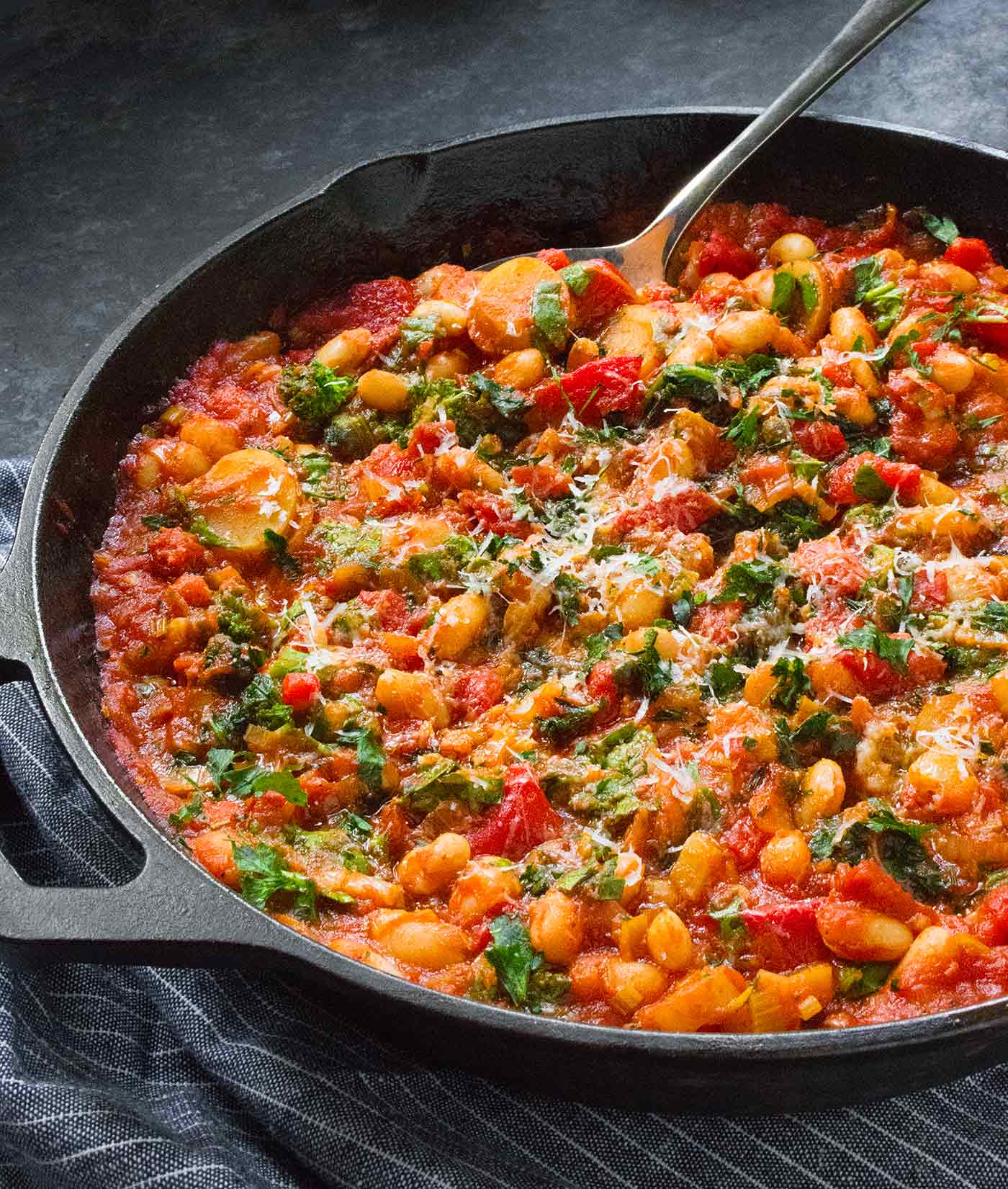 The real beauty of this recipe, I think, is that you can start here and switch things up to make it uniquely yours. Try these suggestions:
Replace the broccoli rabe with lacinato kale. No need to blanche the kale; just remove the thick center stem, chop, and add with the spinach.
Replace the fingerling potatoes with chopped sweet potatoes for a lighter glycemic load.
Try cooked chickpeas instead of white beans.
Add a little leftover white or brown rice or barley.
Pour in a glug of coconut milk or heavy cream at the end – not too much! – for a richer consistency.
Replace the sun-dried tomatoes with your favorite salsa and add 1/2 teaspoon ground cumin to the paprika, plus chopped cilantro at the end, for a more Mexican-leaning flavor palate.
For a riff on shakshuka, pan fry or poach a few eggs separately to top the dish with, finishing with a scattering of feta cheese crumbles.
I find this Mediterranean White Bean Skillet completely filling and satisfying – I prefer not to get overstuffed at dinner – but you can serve it with a green salad and a crusty baguette for a heartier meal.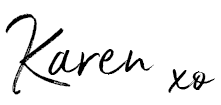 More Mediterranean Recipes:
Print Recipe
Mediterranean White Bean Skillet
A healthy, Mediterranean diet inspired dish that's made all in one skillet and features nutritious vegetables, greens, and beans.
Ingredients
1

bunch broccoli rabe

(rapini), rinsed

2

tablespoons

olive oil

1

large leek

, sliced thinly into quarter moons

4

small fingerling potatoes

, sliced into 1/8″ disks

1

small bulb fennel

, chopped

3

cloves

garlic

, minced

2

tablespoons

tomato paste

1

teaspoon

smoked paprika

15

ounces

canned crushed or diced tomatoes

(with juices)

15

ounces

canned Great Northern or Cannelini beans

1

large roasted red pepper

, chopped

1/2

cup

chopped sun-dried tomatoes

1

tablespoon

nonpareil capers

2

teaspoons

Italian blend herb

1

handful fresh spinach

, chopped

pecorino romano cheese

, grated (about 1/4 cup, for garnish)

fresh parsley

, minced (for garnish)

kosher salt

, to taste
Instructions
Prepare the broccoli rabe: blanch in boiling water for 2 minutes. Transfer to a large bowl of ice water to stop cooking. Wring and let dry on paper towels. Chop into bite sized pieces.

Heat oil in a 10-12″ skillet over medium heat until shimmering. Add leeks and potatoes, and cook until leeks are soft. Add fennel and garlic and sautee until the garlic is fragrant (just 30 seconds or so).

Scoot the vegetables to one side of the pan and add a splash of oil to the cleared side. Spoon the tomato paste into the oil and sprinkle the paprika on top. Stir until a fragrant paste forms, then mix into the vegetables.

Add the tomatoes (and juices), beans, red peppers, sun-dried tomatoes, capers, Italian herbs, and a big pinch of salt. Stir well to mix.

Reduce heat to medium-low, so that the tomatoes don't sputter. Cook for 15 minutes, or until the potato disks can easily be crushed in half.

Stir in the broccoli rabe and spinach. Cook until spinach wilts (just a few minutes).

Sprinkle some of the cheese and fresh parsley over the pan, and taste. Add salt as needed to make the flavors pop.

Serve with the remaining cheese and parsley on the side.
Nutrition
Nutritional information, if shown, is provided as a courtesy only, and is not to be taken as medical information or advice. The nutritional values of your preparation of this recipe are impacted by several factors, including, but not limited to, the ingredient brands you use, any substitutions or measurement changes you make, and measuring accuracy.