Cashew vegan ricotta is a surprisingly lovely substitute for dairy-based ricotta. It can be whipped up at home in minutes using heart-healthy raw cashews that are blended into cashew cream. The lightly tangy-savory flavor and texture mimics dairy ricotta very well and is a no-weird-processed-ingredients substitute for both vegans and people who are simply avoiding dairy products. WFPB and Blue Zones friendly, too!
If you've never had a cashew cream-based condiment before, this is one of those things you'll have to try to believe for yourself.
Maybe you're not as side-eye skeptical as I am about things, but the first time I ever made cashew cream at home (to use as a sour cream substitute), I was like, pfft, this is not gonna work out.
I mean, peanuts make robustly-flavored peanut butter, right? And almonds make the delightfully gritty – meant here as a compliment! – almond butter. How on earth are cashews going to make something creamy smooth, light in texture, and dairy'ish?
Welp, I've created cashew cream hundreds of times by now, and I still don't have the answer. But, it works. It just works. I'm not fully vegan myself, but I do avoid dairy as much as possible. For many applications, I actually prefer cashew cream to the dairy version.
How to Make Vegan Ricotta
For such an amazing result, the process just couldn't be easier: add the six common ingredients to the jar of a high-speed blender and blend until thick and mostly creamy, using your own judgment as to texture. So easy!
You might be able to skip the step of pre-soaking the cashews if you have a workhorse blender, such as a Vitamix. But if you have a regular blender, or a bullet blender, it's best to soak the cashews for at least an hour, as it will help the blender fully break down the nuts without straining the motor.
7 Delicious Ways to Use Vegan Ricotta
Texture and flavor-wise, vegan ricotta can, indeed, be used in recipes where ingredients such as dairy ricotta or cream cheese are called for. Here are some ideas:
Layer in lasagna or stuff in ravioli.
Create an herb cheese dip (mix dried herbs, such as dill, parsley, garlic, oregano, and a little extra virgin olive oil in this recipe) for crackers for crusty bread.
Spoon over your scrambled eggs (I love the vegan Just Eggs substitute for this, rather than tofu).
Add small dollops atop your favorite pizza.
Use as the filling in stuffed pasta shells.
Spread on a bagel with Everything bagel seasoning.
Spread on avocado toast for a delightfully kicked-up version of this breakfast comfort food.
If you're completely new to cashew cream, let me drop a little warning in here about commercial cashew cream products, as I'm sure it's quite tempting to just go ahead and buy one of those first before doing anything homemade.
Here's the reason hold off on the store-bought versions: I just find them weird. Weird tastes, weird textures. As soon as you need to stabilize a product for retail sale, you end up adding all sorts of preservatives and texture-retaining ingredients that inevitably either throw off the taste, or introduce suspicious additives (hello, carrageenan).
The vegan food landscape is changing all the time, and perhaps by the time you read this, there will be a winner. But, as of this writing, there are no brands that I can recommend.
Homemade is absolutely the best. Don't use roasted cashews, though, as this will sway the flavor palette towards a nut butter outcome. Raw and unsalted is the way to go (cheaper, too!).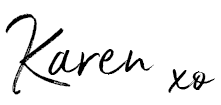 More cashew cream based condiments to try:
Print Recipe
Vegan Ricotta
A lovely dairy-free condiment that comes surprisingly close to dairy-based ricotta. Raw cashews have a semi-bland, semi-savory flavor that effectively mimics the qualities of ricotta. A little salt and acid create a delicious blend that goes perfectly with many dishes.
Ingredients
1

cup

raw cashews,

soaked in room temp water for at least 2 hours*, and drained

1/2

cup

water

2

tablespoons

lemon juice

1

tablespoon

apple cider vinegar

1

teaspoon

nutritional yeast

1

teaspoon

kosher salt
Instructions
Add all ingredients to the jar of a high-speed blender (such as a Vitamix, Blendtec or Nutribullet). Blend until the mixture starts to smooth out (for a rough, ricotta-like, somewhat pasty texture).

Transfer to a bowl, cover, and refrigerate until well-chilled.
Notes
*If you have a high-end high-speed blender, such as a Vitamix, you don't really need to pre-soak the cashews, as the blender will be powerful enough to pulverize everything. But if you're not sure of the power of your blender, go ahead and soak them. I think soaked cashews create a creamier mixture than unsoaked, but preference is part of the equation, too.
Nutrition
Nutritional information, if shown, is provided as a courtesy only, and is not to be taken as medical information or advice. The nutritional values of your preparation of this recipe are impacted by several factors, including, but not limited to, the ingredient brands you use, any substitutions or measurement changes you make, and measuring accuracy.