The best chicken soup ever, Mulligatawny Soup is a British-Indian fusion of bold and delightful curry spices in a rich and creamy coconut milk soup base. Packed with curried chicken and rice, it's a meal-worthy soup that the family will love! This post has been updated with new photos and a streamlined, better-than-ever recipe.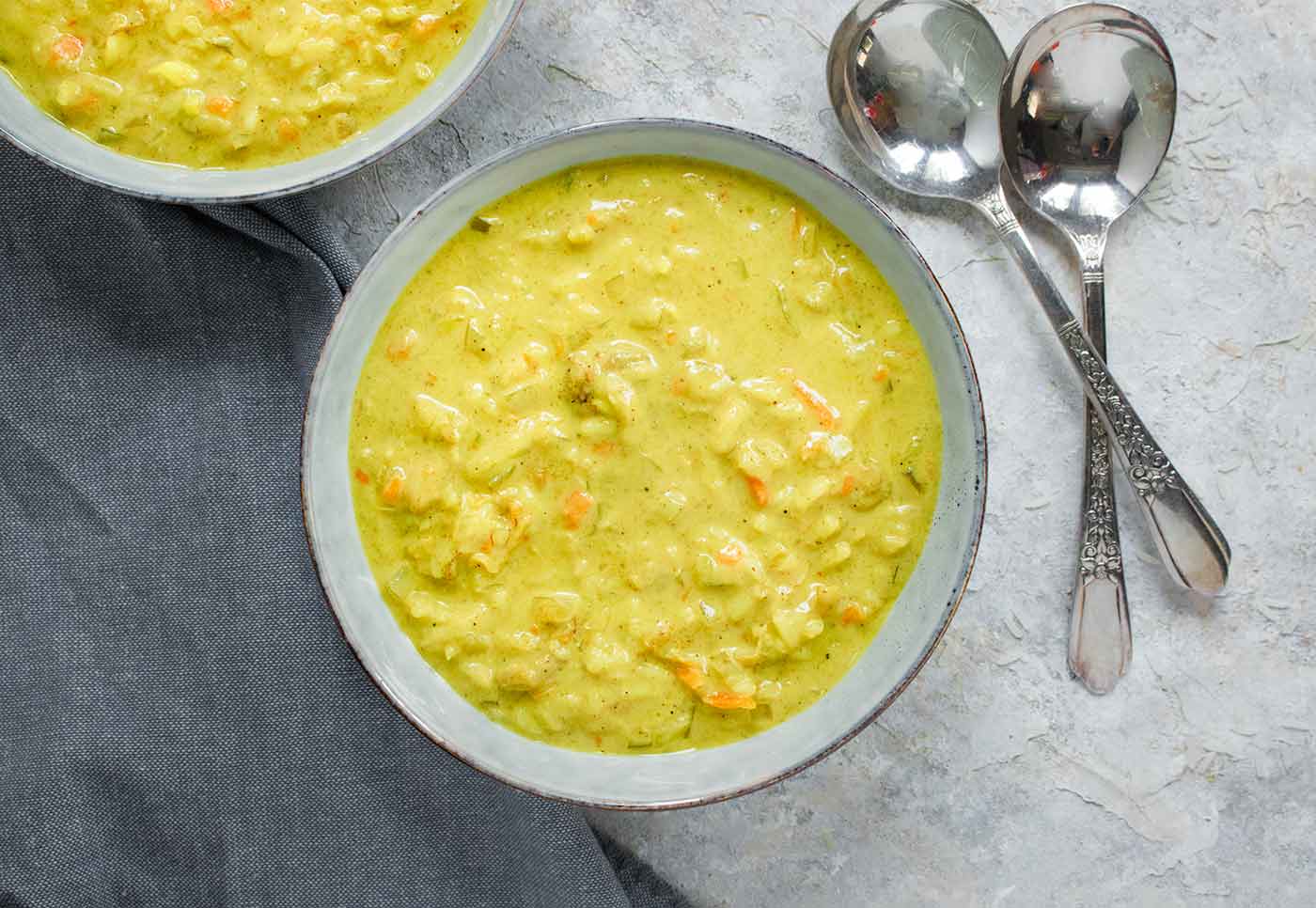 Meet my favorite chicken soup in the entire world. Yes, the tippity-top pick. The chicken soup I would pick if forced to chose just one to eat for the rest of my life.
This is the one: Mulligatawny soup. If you've never had it before, be prepared to have your soup world rocked.
A soup with a sketchy and largely unconfirmed history, mulligatawny is pure comfort food, full of flavor, both exotic and familiar at the same time. Literally "pepper water," mulligatawny is sometimes credited to Indian cuisine, but more likely was created by the Brits, who love curries more than meat pies, bless their little stringy-meat lovin' hearts.
Ingredients
Aromatics — Like most great soups, Mulligatawny starts with a base of fragrant base of onions, celery, carrots, and garlic.
Chicken — Fresh chicken is coated in a tantalizing blend of spices, and then seared to lock in flavor.
Spices — Curry and garam masala season the soup as it simmers.
Rice — Rice adds body, thickening the soup with its starchy goodness.
Apple — The sneaky star of this soup is a tart apple, grated right over the soup catch all of the juices. The tartness perfectly balances the soup's warm spices and creamy coconut milk-enhanced broth.
Coconut milk — Coconut milk adds a rich, creamy touch that edges the soup almost up into stew territory, but without being heavy or cloying.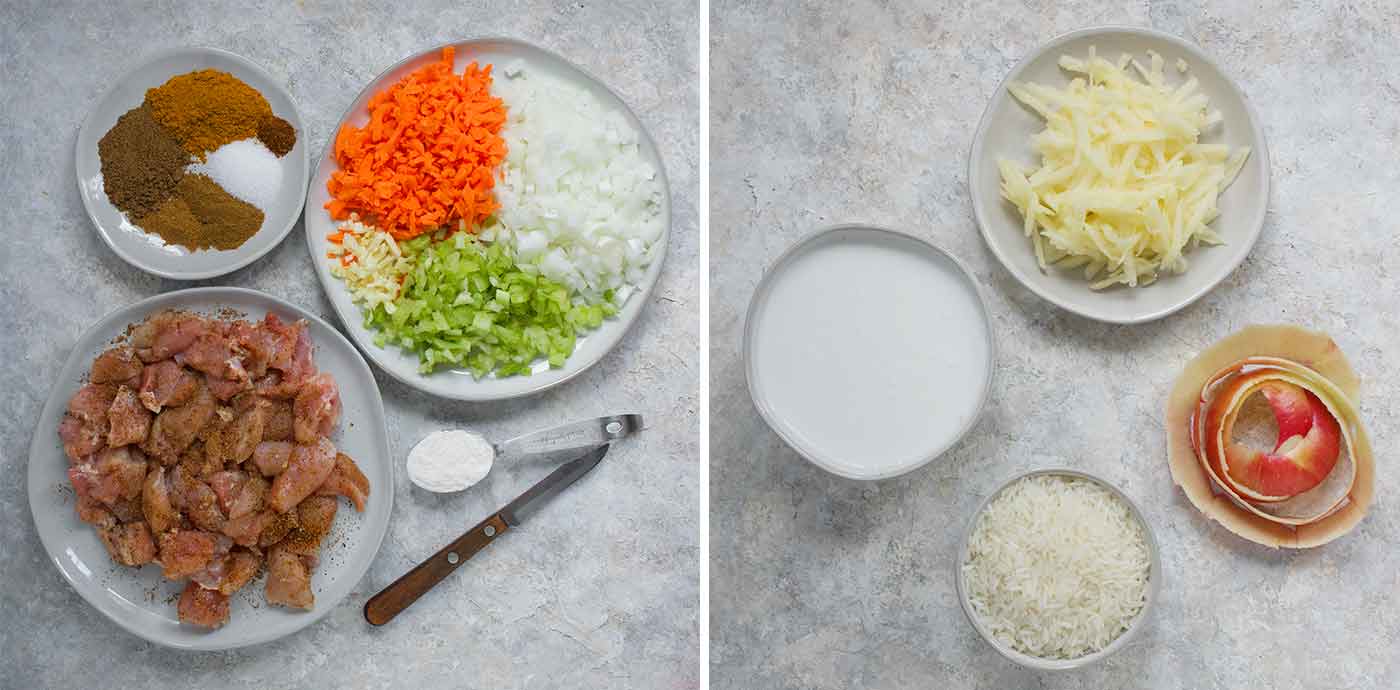 The spices called for are readily available in American grocery stores, and if you're a DIY spice blend maker like I am, try my homemade garam masala. It's da bomb, and flavors up mulligatawny soup beautifully — no heat, just boldly spiced.
How to Make Mulligatawny Soup
Be sure to review the recipe in the recipe card below for full, step-by-step instructions.
Season the chicken and cook until the pot until it gets a nice sear. Remove to a plate and set aside.
Saute the aromatics until soft.
Bloom the spices for maximum flavor and mix with the veggies.
Simmer the soup until the rice is fully cooked. Don't forget the apple grates!
I can't even remember the last time I made regular chicken soup.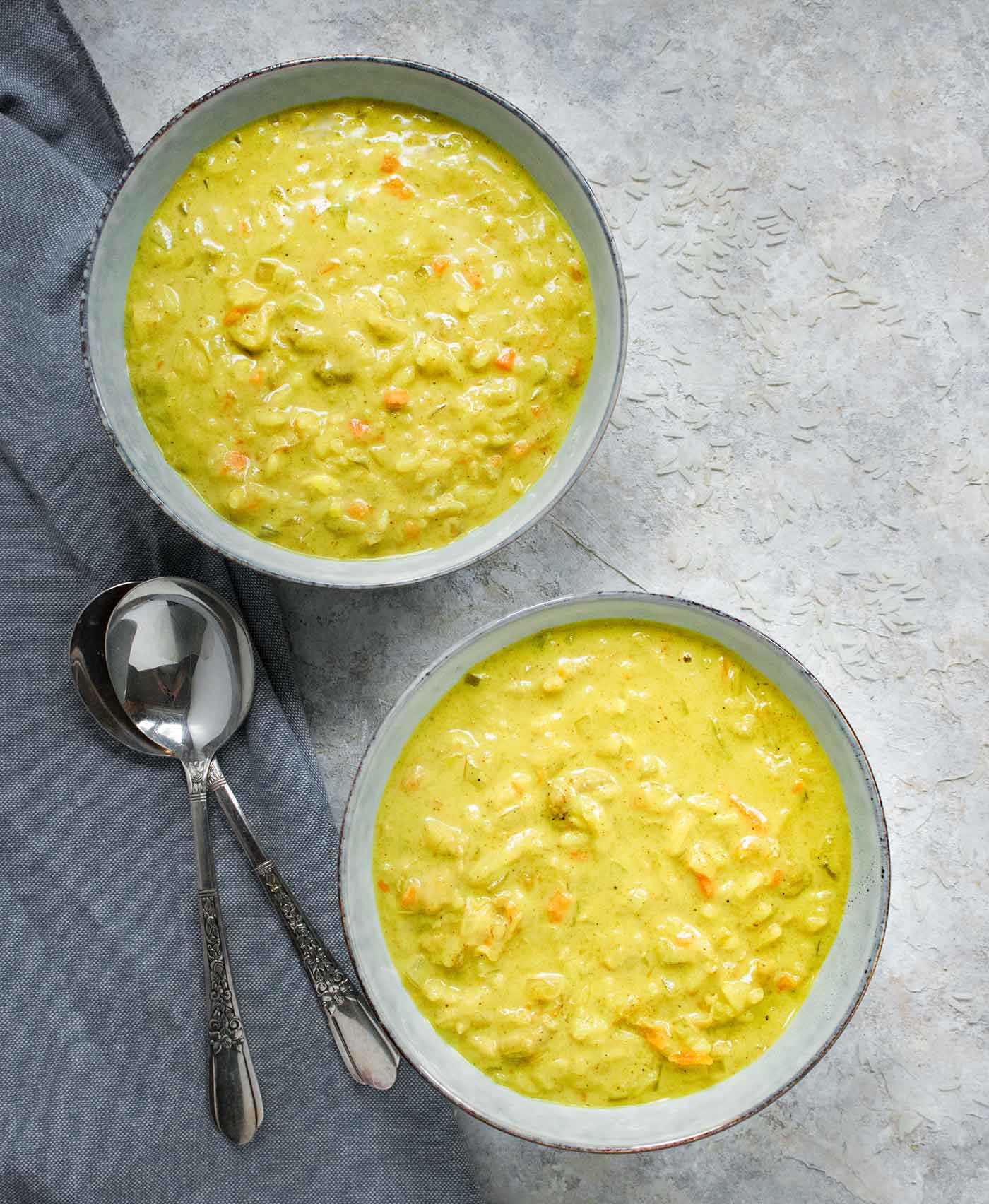 Oh, and Mulligatawny Soup not only stores well, but it tastes even better after an overnight stay in the refrigerator. Double the recipe and freeze some for those snowy days ahead when you need a warm soup hug now.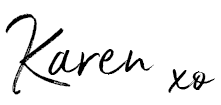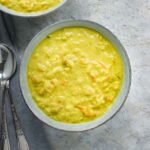 Print Recipe
Mulligatawny Soup
This classic spiced chicken soup is a winter favorite — so tasty, gently spiced and ultra comforting.
Ingredients
For the chicken
1

pound

boneless chicken

breast or thighs, your choice, sliced into short, thin strips

1/2

teaspoon

ground cumin

1/2

teaspoon

ground coriander

2

teaspoons

garam masala

1

pinch

cayenne pepper

1/2

teaspoon

salt

1

tablespoon

flour
For the soup
3

tablespoons

olive or coconut oil,

divided usage

1

small/medium onion,

chopped

2

ribs celery,

chopped

1

carrot,

peeled and chopped

2

cloves

garlic,

minced

1

tablespoon

garam masala

2

teaspoons

curry powder

(mild or hot, your choice)

1

tablespoon

flour

1

quart

chicken broth

1/2

cup

uncooked white rice

1

sweet-tart apple

(such as Granny Smith or Honeycrisp, peeled)

14

ounce

can coconut milk,

well shaken

salt and pepper to taste
Instructions
Heat 1 tablespoon oil in a 4-5 qt stock pot or dutch oven over medium until shimmering.

Toss chicken pieces with the seasonings and flour and add to pot. Brown chicken on all sides — cooking through completely — and remove to a plate or bowl and set aside.

Add another 1 tablespoon oil to pot (still on medium heat). When shimmering, add onions, celery and carrots. Saute until soft. Add garlic and saute, stirring until fragrant (just a minute or so).

Push the vegetables to one side, and add the remaining tablespoon of oil in the bare spot, heating briefly. Sprinkle the garam masala, curry powder, flour and a generous pinch of salt over the oil and stir to form a fragrant paste, then mix in with the vegetables, cooking briefly to bloom the spices. Add a small amount of the chicken stock and stir to smooth out any lumps formed by the roux.

Tip the remaining chicken stock into the pot and turn heat to medium-high. Bring the soup to a gentle boil, add the rice, and reduce heat back to medium-low. Partially cover the pot and to cook for 15 minutes. Grate the apple directly over the soup (to catch all the juices, too) and stir in the reserved chicken. Cook for 5 minutes more. Taste and add salt as necessary.

Turn heat to low and add coconut milk, stirring to mix thoroughly. Let heat through, and do one final tasting, adding salt and pepper to suit.
Nutrition
Nutritional information, if shown, is provided as a courtesy only, and is not to be taken as medical information or advice. The nutritional values of your preparation of this recipe are impacted by several factors, including, but not limited to, the ingredient brands you use, any substitutions or measurement changes you make, and measuring accuracy.