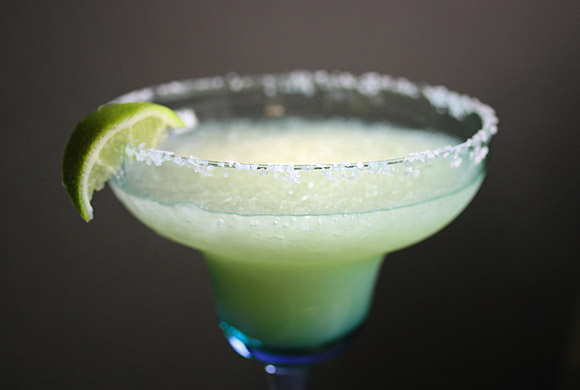 Hello, New Year's Eve Eve! I've always loved the turn of the year. Not for the parties — no, this girl stays home for a low-key celebration with the sibs, our collective four-legged friends and, often, a movie.
Food is, of course, central, but a total joy to prepare — no pressure of Christmas dinner perfection. No one cares if the balance of cuisines is cattywampus. Or if everything — or nothing — is batter fried. No one's judging the cheese plate. No one's frowning at the label on the bottle of Prosecco. No one's discretely checking their hair and make-up in a mirror on their lap.
At SoupAddict's New Year's Eve gatherings, make-up and kempt hair is optional. A good appetite, a willingness to overlook mismatched stemware (which may or may not have water spots) and camaraderie with the beings I'm closest to on this earth, required.
No, it's not for the parties. Or even the food, really. It's the symbolic starting over. 2011 picked up chaotic speed in September and blurred right through the holiday season. I'm bowled over, actually, that it's already December 30th.
January 1st and 2nd will find me putting away holiday decorations, rearranging the house, trying out the new treadmill and digging through the disaster that is my kitchen. And quietly looking forward to the blank slate of January.
With January bleak and brown and cold, this summer girl hunkers down, stepping out of the house only when necessary. Seed catalogs will litter every flat surface as I plan, sketch and dream about the year's gardens.
And dream big about the year in general.
But first, there's one last 2011 evening to prepare for. I've narrowed down the menu to a few things I wanted to share. Hunting for new appetizers and cocktails was surprisingly fun this year — there's so much good stuff being created out there on the interwebs.
In addition to links to the finalists, I'm also including the recipe for my favorite margarita, which is always, always on the New Year's Eve menu. (Links open in a new browser window so it's easy to return to this page.)
Appetizers
Cocktails
Breakfast/Brunch
Boozy French Toast — no contest here: this has become a tradition in my home. So delicious, so easy (prepared and refrigerated the night before, you just hit the snooze alarm New Year's morning, shove it in the oven, and go back to sleep for a half hour). Best consumed while wearing cozy jammies.
Happy New Year, Everyone! Here's to a healthy, grand-adventure-filled year — Dream Big in 2012!
Karen xo
New Year's Margarita
(a variation of this was first published here on soupaddict.com exactly 2 years ago)
Prep Time: 5 minutes
Yield: serves 4
12 ounces frozen limeade
2 cups ice cubes
6 fluid ounces tequila (get the good stuff; 2012 only comes around once)
3 fluid ounces Grand Marnier
1 lime, cut in half
Splash fresh orange juice
Coarse salt, for the rims
Place the limeade and ice cubes in a blender. Pour the tequila, Grand Marnier, and orange juice over the ice, and squeeze half of the lime on top.
Using the ice crusher setting, blend until cubes are broken down (5 to 10 seconds) then switch to a medium-high speed. Blend until creamy and foamy.
Slice the remaining lime half in half and squeeze gently around the rim of each glass.
Spread salt on a plate and dip the glass rims into the salt to coat.
Pour the margaritas into the glasses and serve immediately.