Roasting vegetables for soup stock, and then using your slow cooker to tease out every bit of flavor, creates the most deeply flavored Roasted Vegetable Broth you'll ever taste, with minimal effort.
I've been holding out on you a little bit. Unintentionally holding out, I pinkie swear.
While I'm busy testing and making new and beautiful soups for da blog, what's always simmering nearby is homemade roasted vegetable broth. I go through soooo much broth, I can't keep up with my own demand. The sound of bubbling liquids becomes like music softly playing in the background, and soon it becomes part of the kitchen landscape, like the stove, refrigerator, and pot rack: essential but unnoticed.
And now it's spring — soup season is almost over, and we don't need broth any more, right? Hells noes!
First, soup season is never really over, even in the heart of summer (hello, chilled gazpacho!). And second, homemade roasted vegetable broth is a kitchen pantry essential, and not just for soup. Rice cooked in stock is way better than water. Fresh and healthy pasta sauces are just a cup of broth away.
It's true, though, that I've been shuffling this post to the back of the line, because I know y'all in the northern hemisphere are thinking fresh spring greens and salads and lighter dishes in general. Me, too!
But then I remembered: summer vegetables will be here oh-so-soon, and there's no better time to gather fresh, local organically-grown veggies for soup stock than at the height of summer produce. I'm an obsessed vegetable gardener, so my homemade vegetable stock making mojo is rrrready for those gorgeous, supremely tasty peppers, carrots, celery, tomatoes, parsnips, onions, garlic, leeks, and herbs.
Most of the soups I've made this season have called for vegetable broth, so let's take a behind-the-scenes peek at how that yummy, healthy, fragrant liquid gold comes about.
But one quick thing first: let's clear up the whole broth vs. stock. Is there difference? Technically, yes. For common usage — and for my usage here and on this blog — no.
Broth refers to the infusion of water with bones. The best chicken broth doesn't even need meat to flavor it: if you simmer the bones — necks and feet, too; broth is the ultimate nose-to-tail cooking of a chicken — for a very long time, the bones begin to break down and release their deep flavors into the water.
Adding a few vegetables during the simmering process adds loads of flavor. You can also start with a whole bird, and remove the meat once it's cooked, returning the bones to the pot for further simmering.
Once the broth is ready, it's thoroughly strained to produce a clear liquid.
Stock, on the other hand, is a full-bodied liquid, cooked with lots of vegetables and seasonings. The resulting soup may or may not be finely strained — stock is often cloudy with particles
Sooooo, SoupAddict, how do you create vegetable "broth" when there are no bones?
True, no animal bones were used in the creation of this broth. But what I did do was strain it well, so that it's a clear liquid. Often when I'm making stock, I'll actually blend up some of the cooked vegetables to thicken the liquid slightly.
For our purposes here, however, feel free to use the words broth and stock interchangeably. We don't work in 3-star fine-dining kitchens, and no one in this post is going to go after you with a spatula if you misuse the word "broth."
Onward!
It's worth noting that my preference in homemade vegetable broth leans to the savory side. Most vegetables broths from the store are carrot-heavy, and have a sweetness that is hard to identify unless you're a stone-cold vegetable lover, and is also a little off-putting.
So, I don't use carrots in my broth. I use parsnips instead, which taste like a cross between carrots and potatoes. They make a completely lovely broth, and should still be easy to find at the grocery (they're a winter root vegetable and store really well).
Another ingredient tip: mushrooms! I've spent years perfecting my vegetable broth, and it was always missing just a little something, until one day I tossed in a container of mushrooms that were a little too sad and limp to leave much longer. Holy moly! Their savory meatiness was the missing link to a full-bodied, delicious homemade vegetable broth.
And, to guild the lily, roast the vegetables to bring out all of their rich flavors. This step makes an amazing difference in your broth, and I recommend that you don't skip it.
And finally, my last tip that will keep you wanting to make homemade vegetable broth all summer long: do the loooong simmer in your slow cooker.
Whether chicken broth or bone broth or vegetable broth, it needs to cook for a long time. Simmering soups on the stove for a long time on a cold winter's Saturday, when you have nothing else to do but hunker down and ignore all the snow outside, is one thing. But in the summer, when we're all go-go-go-go-go, I just don't like to leave things simmering on the stove while I'm out and about.
That's what makes this recipe the perfect all-season homemade broth recipe: once you roast the veggies, scrape them into the slow cooker with some herbs, seasonings and water. Then set it and forget it! Much safer than stove top cooking, and it won't heat up your kitchen.
The slow cooker's natural function is to cook the heck out of things and leave them a little watery to boot, which makes it an excellent broth-making tool.
Pro tip: create a collection of veggie scraps as you cook throughout the year. Place extras, like onion ends, celery leaves, pepper tops, mushroom stems, beet greens, etc. (all cleaned and patted dry), in a one-gallon freezer bag. Press out the air and seal well, and keep it in the freezer. Continue to add scraps and when the bag is full, make some broth, supplementing it with the fresh ingredients you might be missing.
Another food waste tip: the strained broth vegetables will still have flavor in them. Pick out root ends, skins, twigs, etc. — add to the compost pile — and blend up the rest. Add a cup or so back to the roasted vegetable broth to create a rich stock, or stir them into soups and rice dishes for extra flavor and body.
Excellent ways to avoid food waste, and you save a little bit of money each time you fully use a vegetable. Good doings, good soup — it's all good!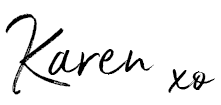 Print Recipe
The Best Slow Cooker Roasted Vegetable Stock
This herb and wine infused vegetable stock is made rich and savory by first roasting the vegetables in the oven, and then letting the slow cooker work its low and steady heat magic, hands off with no hovering. Full-bodied and savory, it makes a great base for brothy Asian and simple vegetable soups.
Ingredients
roast the vegetables
2

sweet onions

peeled and quartered

2

portobella mushroom caps

gills scraped, sliced thick

3

ribs

celery with leaves

roughly chopped

1

medium parsnip

roughly chopped

1

red bell pepper

stems and seeds removed, cut into 2" pieces

3

cloves

garlic

unpeeled

2

tablespoons

extra virgin olive oil

1/2

cup

red wine
prepare the stock
1

tablespoon

tomato paste

1

sprig rosemary

4

sprigs thyme

1

bunch flat-leaf parsley

2

dried bay leaves

1

teaspoon

whole peppercorns

black and red is a nice combo

1 1-

inch

x 2-inch piece parmesan cheese rind

optional

2

big pinches coarse sea salt

8

cups

water
Instructions
Preheat oven to 450°F.

Place vegetables and mushrooms in a large, unlined roasting pan and toss lightly with olive oil, spreading them out evenly in the pan in a single layer. Roast for 20 to 30 minutes. Transfer to slow cooker and turn heat to Low (or 8 to 10 hours). Add tomato paste, herbs, peppercorns, optional cheese rind, salt and water.

Add wine to the still-very-hot roasting pan and deglaze, scraping up as much of the browned vegetables bits as you can, and simmer until most of the wine has evaporated. Add everything – bits and juices – to the slow cooker and give the stock a quick stir. Cover and cook the stock for 8 to 10 hours on Low.

Scoop the vegetables into a sieve or fine-mesh colander, and drain the vegetables into a large bowl, pressing firmly on the vegetables to extract every last drop of juice. Remove the spent vegetables to another container (or discard). Then strain the liquids from the slow cooker through a fine sieve into the large bowl, too.

Use the strained broth immediately, store in the fridge for one week, or freeze for up to 4 months.
Nutritional information, if shown, is provided as a courtesy only, and is not to be taken as medical information or advice. The nutritional values of your preparation of this recipe are impacted by several factors, including, but not limited to, the ingredient brands you use, any substitutions or measurement changes you make, and measuring accuracy.
Save
Save