This refreshing summer salsa can pull double-duty as a chip dip or salad. Avocado Shrimp Salsa Salad combines your favorite guacamole and salsa ingredients and then adds amazing texture and body with chilled shrimp. Serve at your next cookout with tortilla chips, and then enjoy the leftovers (if there are any!) as a salad the next day.
Most everyone has a food or beverage that screams "summer" to them. Maybe it's burgers on the grill, or frozen margaritas, or s'mores or ice cream in a waffle cone. You know, something that's not necessarily unique, but is extra special in the summer.
For me, it's salsa. And it's not just because salsa is the perfect summer party food with chips and frosty cocktails.
It's also because I'm a vegetable gardener, and I grow all of the ingredients that go in my favorite salsa. So, homemade salsa is the delicious, much-anticipated culmination of hard work and nurturing in the garden.
But, my love of salsa includes many variations, such as today's recipe. To me, salsa is both dip and salad. Or, at least, a lovely addition to salads. I work from home, and summer lunches at my desk often revolve around cottage cheese with a generous helping of salsa stirred into it. Is that weird? I don't know, but I dig it.
Ingredient Prep Tips
One of the things I love most about this salad is that there's absolutely nothing complicated about it: no cooking, no pre-marinating. Just some chopping and you're good to go.
In fact, one weekend, when I was feeling a bit under the weather, I actually made this in different stages: I chopped the bell peppers and tomatoes the day before (and got the shrimp thawing in the fridge). I also squeezed the lime juice and stashed that in the fridge, too. Then the morning of, I cleaned and chopped the cilantro, along with the green onions.
And pulled it all together in the afternoon to chill in the fridge for dinner. Here are some tips to help speed the prep along:
Lime juice – You'll need 2 or 3 limes, depending on how dried out they are (I know, but it happens). Before juicing them, roll each one back and forth across the counter, pressing down firmly. This loosens the flesh inside and makes the juice easier to extract.
Shrimp – You have a lot of shrimp options, and basically none of them are wrong! Keep in mind that you'll be chopping up the shrimp, so you don't need to spend the extra money on fancy jumbo shrimp (unless you want to). I know, they're so cute! But, they need to fit on a chip with other ingredients, so it's best to slice them up into bite-sized pieces. I usually buy a bag of precooked and frozen small'ish shrimp (but not salad shrimp). Always deveined; usually tails-on (because it's cheaper — the tails are easy to pull off).
You can also buy raw shrimp and cook it (a simple 3-5 minute boil until they're pink and plump will do it). Don't forget to devein and remove the tails.
Avocado – Buying avocados at the store can be frustrating. The Kroger in my area always gets them in far too unripe to use. So, I have to remember to buy them ahead of time (a challenge, I won't lie!). A rock-hard avocado is unripe. It's ready to use when there's a very slight give when you gently squeeze it. If your thumb sinks right in, it's over-ripe.
To slice the avocado, first slice it "around the world" lengthwise down to the pit, and then pull the halves apart. You can easily remove the pit by nestling the half sturdily in a thick towel on the counter (not in your hand). Then take a chef's knife and decisively whack into the pit. Twist the knife to the left or right, and the pit will pop right out, stuck to the blade.
Use a small paring knife to slice down the length of the flesh in sections about 1/4″ wide. Then do the same horizontally across the width. Use a spoon to scoop the grid of roughly cubed avocado flesh out of its shell.
Tomatoes – I prefer cherry tomatoes for the Avocado Shrimp Salsa Salad because (1) they're usually more flavorful, any time of year, and (2) they're less juicy than their standard-sized counterparts, which means you can use all of the juice, gel, and seeds. If you can find Black Cherry tomatoes … ohmuhgoodness. And yes, definitely chop the cherries, no matter how small they are to start with. You don't want cherry tomatoes rolling off of people's chips!
Bell Peppers – Sweet bell peppers are an easy way to add crunch and color to a salsa. I had a multi-colored variety, so, I got orange and red in one pepper.
Cucumbers – Use either pickling cucumbers or English cucumbers, which have fewer and small seeds and thinner skins than field cucumbers. I don't bother removing the seeds or peeling the cukes.
Lettuce – Yes, I included lettuce! My grocery store sells bags of shredded green leaf lettuce, which is perfect here. It slides the salsa deeper into salad territory and provides extra green nutrition. Stick to a tender-leafed lettuce, like green leaf or romaine. Avoid iceberg.
Green onions – I usually reach for green onions for this salsa, although you can choose the variety you prefer with your salsa (e.g., white or red bulb onions). I think green onions are more companionable with salads, as bulb onions can unpredictably be a bit intense.
Cilantro – I use a lot of cilantro in my Avocado Shrimp Salsa Salad — as in, a big palmful — because I love fresh cilantro so (and it's such a classic salsa ingredient). But, if you don't share the love, I think I would just leave it out. Fresh parsley is pretty strong, and I think it would overwhelm the other flavors. An interesting variation could be fresh dill, though. Or basil? I'll have to try both before the summer's out!
About the Dressing
Straight-up lime juice is the classic dressing for this salsa. It provides a very tasty contrast to tortilla chips.
For a salad, however, I do prefer a vinaigrette over lime juice, because plain juice is a bit too acidic. So, here are my recommendations for managing this dish as a salsa vs. a salad (although definitely follow your own bliss):
If serving as a salsa with tortilla chips, or as a topping for your fish or shrimp tacos, use the lime juice.
If serving as a salad, use your favorite vinaigrette (I like Greek dressing).
If planning to serve as a salsa and then use the leftovers as a salad, use the lime juice, and then later lightly drizzle a vinaigrette before eating as a salad.
Can it be made ahead?
Yes! One of the beautiful things about this salsa salad is that you can make it ahead of your party or meal, and it keeps really well.
The lime juice prevents the avocado from turning brown, so there's no worry about stashing it in the fridge until serving.
I forgot to buy tortilla chips for the photos, so I had to substitute Sun Chips. Did it work out okay, flavor-wise? Why, yes, it did.
One final note: for scale, the bowl in the photos here is a serving bowl, not a dinner plate. I made a half-recipe for the photos, which provided 3 salad lunches for me, plus a post-photo-shoot chip-dip feast. The full recipe will take care of a party as a salsa or dip.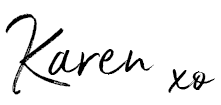 More Summer Salsas and Salads:
Print Recipe
Avocado Shrimp Salsa Salad
This beautiful salsa can do double-duty as a chip dip or a healthy salad. Fresh summer flavors make this easy salad a seasonal favorite!
Share via Text
Ingredients
2-3

limes

(OR 1/3 cup of your favorite vinaigrette; see notes)

1

pound

cooked shrimp

tails off, deveined and roughly chopped (see notes)

2

ripe avocados

peeled and diced

1

sweet bell pepper

(red, orange, yellow, or a combo), diced

12

cherry tomatoes

diced (keep juices and seeds)

1

cup

shredded tender lettuce greens

(such as green leaf)

1

green onion

chopped

1/4

cup

minced fresh cilantro

extra virgin olive oil

salt
Instructions
If using limes as your dressing, first roll them between your hand and the kitchen counter, pressing lightly. This will loosen the insides and make them easier to juice.

Using a citrus juicer or squeeze by hand collect about a 1/3 cup of lime juice. Set aside.

In a large mixing bowl, combine the chopped shrimp, avocados, peppers, tomatoes, lettuce greens, green onions, and cilantro, tossing lightly to combine. Drizzle some evoo over the salsa and toss to lightly coat.

Pour about half of the lime juice or vinaigrette, plus a generous pinch of salt, over the salsa and toss. Give it a taste. Add more lime juice/vinaigrette and salt as desired.

Refrigerate until ready to serve, and store leftovers in the fridge. Will keep for 2 to 3 days, depending on the freshness of the shrimp.
Notes
Notes on the shrimp:
It really doesn't matter what size shrimp you buy, since it will be chopped anyway (small enough to fit on chips). So, feel free to buy what's on sale! I almost always buy a bag of "small" frozen cooked shrimp (deveined but tails on – slightly cheaper than tails off), rather than the pre-cooked cocktail shrimp that stores often have in their seafood cases (which is thawed from frozen anyway, so, slightly less fresh than frozen!). I pull the tails off after thawing.
You can also buy raw shrimp and cook it yourself. Just a quick 5 minute simmer in lightly boiling water should do it. Rinse with cold water and pat dry.
In all cases, make sure that the shrimp is deveined and tails off.
Notes on the dressing:
My recommendation for using lime juice vs. vinaigrette is this:
– if serving as a salsa with tortilla chips, use the lime juice.
– if serving as a salad, use your favorite vinaigrette (I like Greek dressing).
– if planning to serve as a salsa and then using leftovers as a salad, use the lime juice, and then later lightly drizzle a vinaigrette before eating as a salad.
Of course, if you really love lime juice, you might okay with it for both. For my tastes, the lime juice can be a bit too much for the salad, because the hearty grain-ness or corn-ness of the tortilla chips perfectly balance the citrusy lime and make a really lovely bite. Without the chips, it's a little overwhelming and I prefer to offset the lime juice with something ever-so-slightly sweet, like a vinaigrette.
Nutrition
Nutritional information, if shown, is provided as a courtesy only, and is not to be taken as medical information or advice. The nutritional values of your preparation of this recipe are impacted by several factors, including, but not limited to, the ingredient brands you use, any substitutions or measurement changes you make, and measuring accuracy.