All the bold, spicy flavors of chili in soup form. My Mom's Chicken Chili Soup has been a family favorite for years – it could be your new family favorite, too!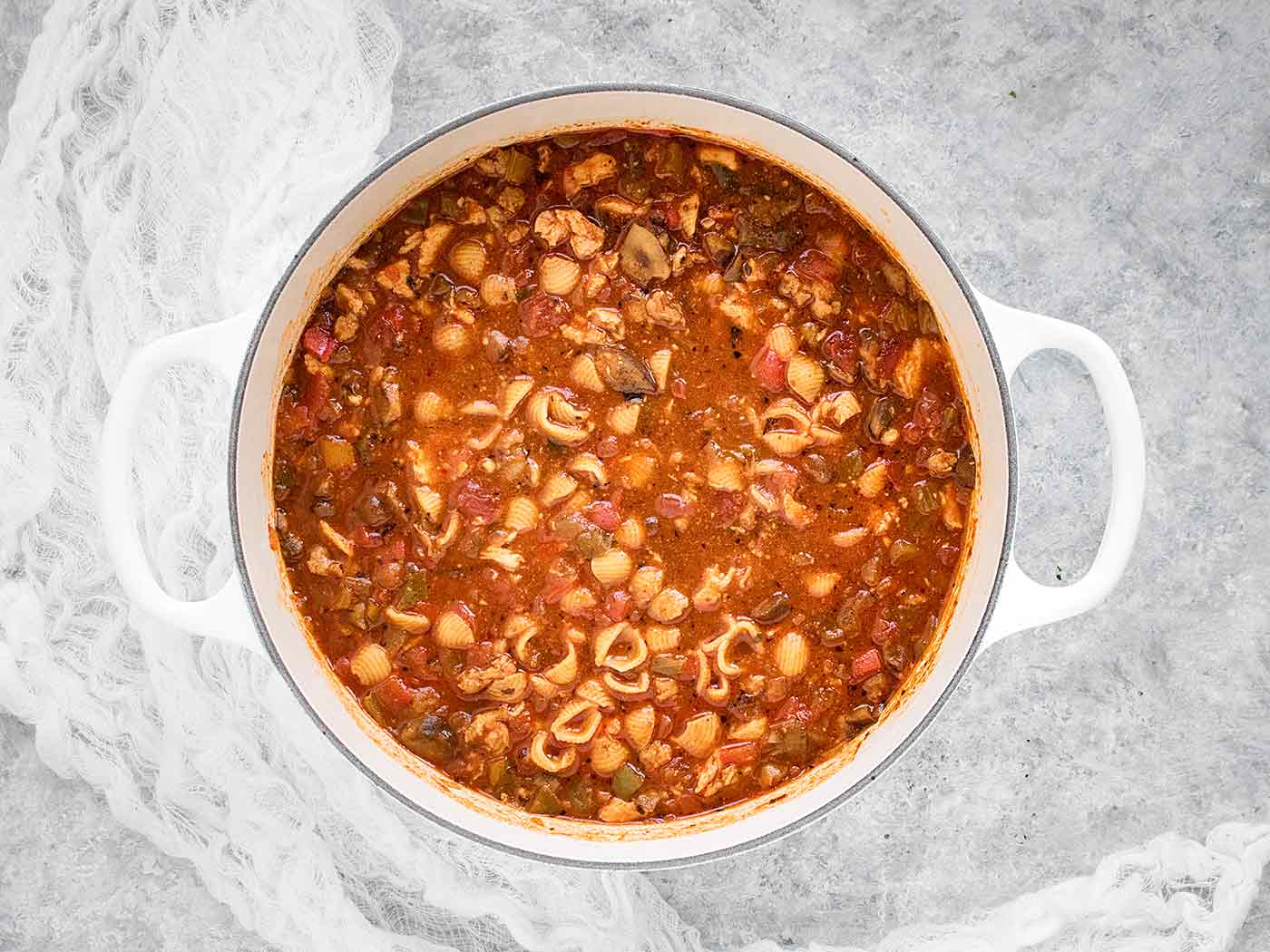 My grandmother was a fabulous cook. My mom humbly claimed the talent skipped a generation, but make no mistake, she had her moments. Her Mock Turtle Soup has a special sumthin' sumthin' that makes me close my eyes and sigh every time I take a bite.
My favorite cold-weather soup of hers, however, is her Chicken Chili Soup. It was, in fact, a family favorite, which is really saying something, because my sibs and I were picky eaters who liked the opposite of everything from one another.
And then there was my Dad, who ate Rice Krispies every morning for breakfast, every day of their marriage. Poor, Mom! I can't imagine cooking for a motley crew like us.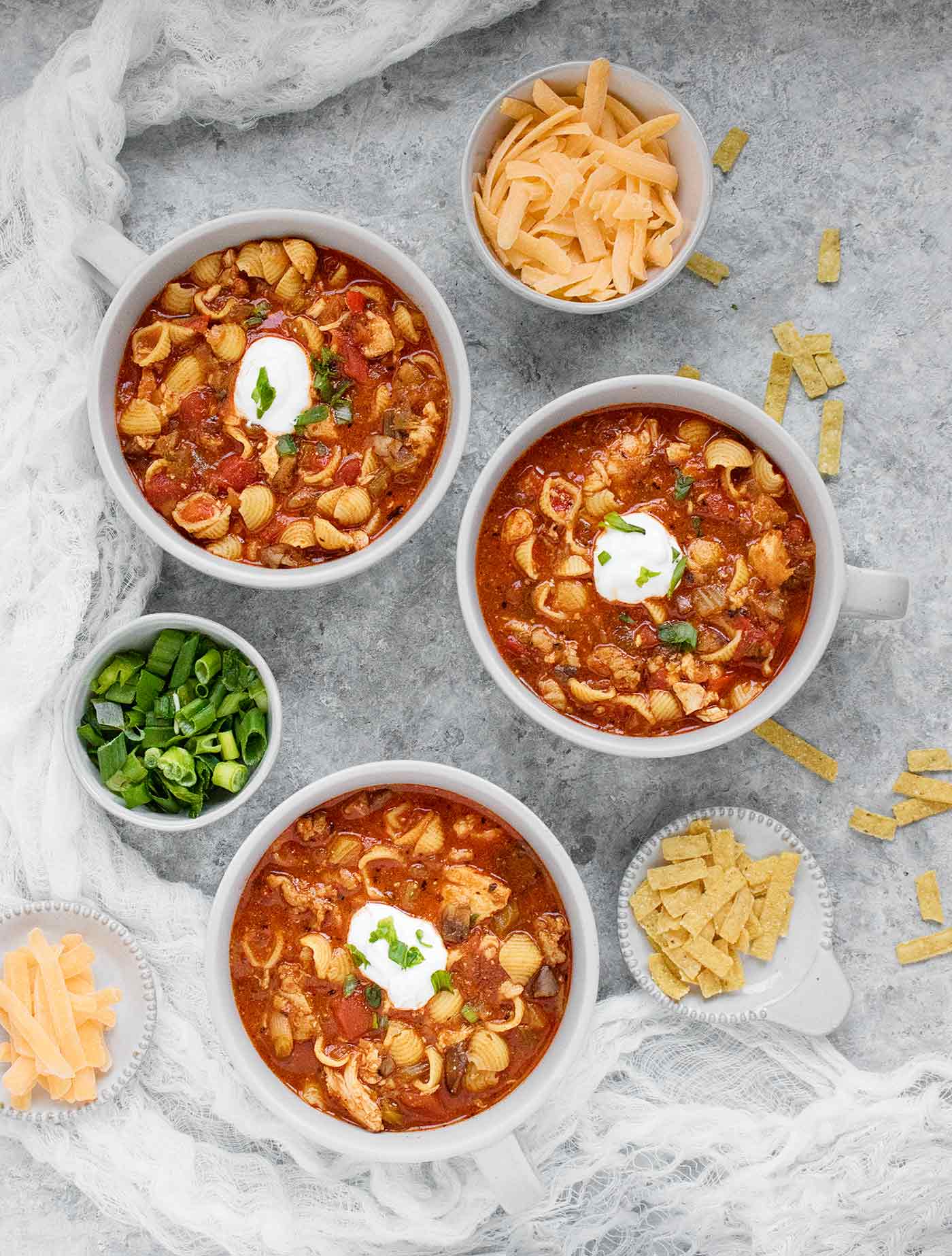 But this soup was one thing we agreed on.
And before winter bids a long-awaited adieu, I wanted to share it here. Because maybe you have a motley crew of picky eaters, too, who might happily unite around a pot of this scrumptious soup.
It has all the best qualities of a deeply flavored chili, set in a comforting soup with the extra bonus of some carby goodness, thanks to a little pasta.
This recipe is highly customizable to suit your family's tastes.
Cook's Notes:
I call for chicken sausage in my version of Mom's recipe. She used pork, so pick your favorite. Even hot Italian sausage, if you're all about heat.
And speaking of heat, if you want more, add more chili powder. Or use a hotter chili powder. Or chop up your favorite chiles. Jalapenos are fabulous, as are Poblanos.
Grocery stores have an abundance of pre-cooked chicken options now. They will all work, rotisserie, pulled, frozen strips. I'm not gonna lie: I've even used breaded popcorn chicken. Just add it at the end to heat through.
I use masa flour as a thickener, because it adds a lovely hint of Tex-Mex flavoring. Use more for a thicker soup. Or use the same amount of regular all-purpose flour if you can't find masa. The primary goal is to thicken the broth a bit, and a-p flour will do that just fine.
Just about any pasta shape will work in this soup, but for maximum ease of eating, use a small shape, such as small shells, elbows, or ditalini. Anything larger means the pasta will want to fall off of the spoon as you scoop.
Don't forget the toppings! In addition what I've listed, I've become a huge fan of tortilla strips, which are readily available bagged in the salad dressing aisle. That little crunch adds a special touch!
I hope you enjoy this special SoupAddict family recipe. I trace my love of soup back to this very dish!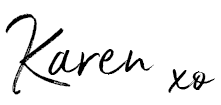 More Chili recipes to enjoy:
Print Recipe
Chicken Chili Soup
All the bold, spicy flavors of chili, in thick, aromatic soup form!
Ingredients
1

pound

chicken sausage

(or turkey or pork sausage)

2

tablespoons

olive oil

1

tablespoon

butter or ghee

1

small onion,

diced

1/2

cup

diced celery

(about 2 ribs)

1

small bell pepper,

diced

8

ounces

cremini mushrooms,

roughly chopped

1

tablespoon

chili powder

2

teaspoons

smoked paprika

1/2

teaspoon

garlic powder

1/2

teaspoon

ground cumin

1

tablespoon

masa corn flour,

optional, for thickening

15

ounces

tomato sauce

15

ounces

diced tomatoes

2

cups

chicken broth

1

teaspoon

dried basil

1

teaspoon

dried marjoram or oregano

1

tablespoon

brown sugar

1

teaspoon

Worcestershire sauce

1/2

pound

cooked chicken,

shredded

8

ounces

dried small pasta,

such as elbows or shells

kosher salt
suggested garnishes:
sour cream

grated cheddar cheese

sliced green onions
Instructions
Heat a large 5 or 6 quart Dutch oven or soup pot over medium heat. Add the sausage, and cook until browned. Transfer to a bowl.

Add one tablespoon of the the oil, plus the butter or ghee. When shimmering, add the aromatics (onions through mushrooms) and saute until soft, about 8 minutes.

Scoot the veggies to one side and add the remaining oil to the cleared side. Add the spices (chili powder through cumin) and 1 teaspoon kosher salt to the oil, and stir to create a paste. Mix into the vegetables. Add a splash of chicken broth if the mixture is too dry. Sprinkle the masa over the vegetables, if using, and stir.

Return the sausage to the pot, and add the tomato sauce, diced tomatoes, broth, herbs, sugar, and Worcestershire sauce. Mix well. Increase heat slightly and bring the soup to a gentle boil.

Reduce heat to medium-low and simmer for 15 minutes.

While the soup cooks, prepare the pasta in a separate pot, according to package directions. Drain.

Stir the pasta and cooked chicken into the soup and warm through. Taste, and add more salt as needed.

Ladle into bowls and serve with garnishes.
Nutrition
Nutritional information, if shown, is provided as a courtesy only, and is not to be taken as medical information or advice. The nutritional values of your preparation of this recipe are impacted by several factors, including, but not limited to, the ingredient brands you use, any substitutions or measurement changes you make, and measuring accuracy.
Pin Chicken Chili Soup recipe for later: