An easy weeknight soup that's short on effort but big on flavor! Sausage meatballs flavor this simple brothy pasta soup. Italian Wedding Soup is a classic that's sure to become a family favorite.
As an Amazon Associate I earn from qualifying purchases.
I was this month years old when I learned the meaning behind "wedding soup." I was expecting a cultural practice surrounding matrimony, like Germany's version, Hochzeitssuppe ("wedding soup") … but nope.
Instead, it simply refers to the marriage of flavors in the soup. Which is sort of a letdown, honestly — I wanted a story!
But even lacking that, the soup does not disappoint. And I'll just put it out here right now that there are many versions of Italian Wedding Soup. When a recipe has no consistent historical base, you'll find as many different recipes as there are regions of the world.
Indeed, if you google Giada's recipe, it will look nothing like mine. Hers was not my starting point anyway, but if I can tweak a recipe to lift its flavors and ease the effort, I will do that.
I look at that photo above and just get dreamy-eyed at the memory of the soup. So good! I hope you'll love it, too!
How to make it? Let's get started!
How to Make the Meatballs
Eating a meatball soup is not quite the same experience as classic spaghetti and meatballs. For one thing, you use a fork with spaghetti, which gives you a lot of control: it really doesn't matter how large the meatballs are, because you can either stab one with your fork, or at least slice it in half with the edge of a tine, and then scoop it up.
But, in a soup, there aren't a lot of options for wrangling meatballs. So, they need to fit on the spoon. Preferably with room for broth and some yummy pasta and veggie bits.
So, restrain your inner spaghetti monster meatball maker and think "small." Here's how you do it:
Mix the meatball ingredients gently. Use your hands; wear gloves if raw meat grosses you out.
Use a 1/2 tablespoon scoop or #70 melon baller to measure out the meatballs (one with a band that slides along the cup to release the contents makes everything so easy). Scoop, release into your palm, firm up the ball slightly, and you're good!
Three Methods for Cooking the Meatballs
There are three basic ways — well, four! — to cook the meatballs for the soup. Each has its advantage, whether through speed or flavor. My recipe below uses the 3rd method, but you can choose!
1. Cook the meatballs right in the soup:
This method is probably closest to the traditional way the soup was made. You simply drop the raw meatballs into the soup and let them cook in the broth while it simmers. Provided that you keep the meatballs small, they'll cook about the same time as the pasta.
While this method is the fastest and least fussy, it's also the least flavorful because you're simply boiling the meat.
Remember that meat cooked on direct heat will be far more flavorful, as it gets the chance to caramelize and, if cooked right in the pot, create fond.
Are boiled meatballs terrible tasting? Of course not. But for my preferences, it does … lack something. This is a simple soup to begin with and will benefit from all the flavor-layering it can get.
2. Saute the meatballs in the soup pot:
This method is the most flavorful, as the meat will be able to caramelize its exterior surfaces, releasing its fat into the pot and creating a layer of umami-rich fond.
Unfortunately, it's also the most time-consuming method because you'll have to cook the meatballs in batches. The average soup pot can fit 10 to 12 meatballs on its surface without crowding.
So, if you have some extra time — say, 30 minutes — definitely cook the meatballs in the pot, turning once with tongs, until lightly browned (about 8 minutes). Transfer each batch as it finishes cooking to a plate to rest. Then at the end, deglaze the pot with a pour of white wine or chicken broth to release the delicious fond into the soup.
Note that the meatballs won't be cooked all the way through at this point, but they'll finish in the soup while the pasta is cooking.
3. Bake the meatballs in the oven:
This method is a compromise between #1 and #2. You get the deeper flavors of direct-cooked meat with the ease and speed of oven cooking.
Line a large baking sheet with parchment paper or foil sprayed with non-stick spray. Arrange the meatballs on the pan with some space between them, and bake for 15 to 20 minutes. They can rest on the pan until you're ready to add to the soup (at the same time as the dried pasta).
Bonus method — the Combo:
To get a little extra flavor boost, without losing the speed benefits of oven cooking, try a combo of #2 of #3. That is, you'll cook some meatballs in the soup pot and the rest in the oven.
Heat some olive oil in the pot and add one batch of meatballs (10 to 12), using the method of #2. Bake the remaining meatballs using method #3. You'll get some fond in the pot without having to wait for 3 batches of meatballs to cook.
How to Make the Soup
The extra lovely thing about this soup is that the soup itself is as easy as can be. Simply saute the aromatics, add the broth, simmer the pasta and meatballs, finish with spinach, and you're good to go!
The soup pot you see in these photos, by the way, is my favorite, and I use it all the time. It has a lower but wider profile than your typical Dutch oven.
Note that while leeks are not traditional in Italian Wedding Soup, they're quite lovely, and I highly recommend them!
Why Both Use Broth and Bouillon?
In a perfect soup-making world, we would always have a supply of super-flavorful homemade broth or stock, and we would never have to worry about perfectly seasoned soup.
I don't know about you, but I don't live in that world. I go through soup stock like that [snaps fingers]. There's just no practical way I could keep myself flush in homemade soup stock through all of fall and winter!
So, I rely on commercial brands. And they're fine. I want to be clear about that: there is nothing wrong with using store-bought soup broth or stock. Don't let soup stock snobbery get in the way of cooking soup at home!
My broth affections are fickle, but these days I usually go for Swanson's, unless I'm looking for something specific, such as mushroom or seafood broth.
But, the problem with commercial brands is that they're almost always waaayyyy over-salted. I cannot even deal with full-salt-strength broth, from any manufacturer.
That's why my recipes almost always call for low-sodium versions.
However, low-sodium versions usually go too far in the opposite direction and end up tasting a bit bland in finished soups. So we end up adding more salt anyway.
Enter bouillon. Yes, bouillon is salty, but it also has seasonings that kick up flavor in other ways. It's my compromise for creating a fully-flavored but not over-salted broth on the run.
The nice thing is that bouillon stores well, so you don't have to buy it each time. I prefer the refrigerated Better Than Bouillon brand, but you can experiment to find what works for you.
Can Italian Wedding Soup Be Prepared Ahead of Time?
Partially, yes! As long as I've meal-planned well (I don't always, lol), I'll make the meatballs ahead of time, either just forming them or fully baking them, and then store them in the fridge.
And you can prep the aromatic vegetables and stash them in the fridge, too. You can also do the small tasks that add up, time-wise, such as grating the cheese, and cleaning and slicing the spinach and the parsley.
I love to do soup prep in the morning, when I still have tons of energy for the day!
I don't necessarily recommend making the whole soup ahead of time, as pasta will greedily slurp up every last drop of broth while it sits.
BUT. You could cook the soup and the pasta separately, and store each in the fridge. Then combine both to reheat.
Does Wedding Soup Make Good Leftovers?
For my tastes, yes! There's nothing like soup for lunch, and even though I work from home, I do love doing a quick reheat of leftover soup.
Keep in mind, though, as mentioned above, that the pasta will soak up the broth, so you'll end up with something more stew-like than soup-like. You can add a little broth to the leftovers before reheating if you wish. But I like the stew version, too!
Serve with a side of easy garlic bread and you have a hearty meal everyone will love!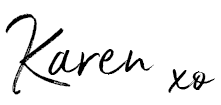 More Italian-inspired soups:
Print Recipe
Italian Wedding Soup
This classic soup is always a crowd-pleaser!
Ingredients
For the meatballs
1

lb.

ground sausage

(a mix of turkey and pork is nice)

1

egg

1/2

cup

bread crumbs

1/4

cup

grated parmigianno regianno

1/4

teaspoon

kosher salt

1/2

teaspoon

chopped parsley

1/2

teaspoon

Italian seasoning

1

teaspoon

olive oil
For the soup
2

tablespoons

olive oil

1

cup

chopped onions

1/2

cup

chopped celery

(about two ribs)

1/2

cup

chopped or grated carrots

1

leek

chopped (white and light green parts only)

4

cloves

garlic

minced

1/4

cup

white wine

(optional)

4

cups

low-sodium chicken broth

1

teaspoon

chicken bouillon

(such as Better than Bouillon) (optional)

3/4

cup

uncooked small pasta

such as ditalini or orzo*

2

cups

baby spinach

sliced julienne (measure before slicing)
For serving:
grated parmigianno regianno

minced fresh parsley
Instructions
For the meatballs
Preheat oven to 350ºF. Line a large baking sheet with parchment paper or foil sprayed with non-stick spray (or coat with a thin layer of vegetable oil).

Combine all ingredients in a medium bowl. Using your hands is often best to get everything uniformly mixed.

Form small meatballs no larger than 1″ across (you can use a scoop), placing them on the baking sheet as you go. This recipe makes 30 to 40 meatballs, depending on how small you make them.

See notes for an alternative cooking suggestion before proceeding!

Bake for 15 to 20 minutes, until the meatballs are lightly browned and cooked through.
For the soup
Add the olive oil and heat over medium until shimmering.

Add the onions, celery, carrots, and leeks and cook until soft, about 8 minutes.

Stir in the garlic and continue sauteeing until fragrant (about a minute).

If using the wine, pour it in now and let sizzle to cook off the alcohol.

Pour in the chicken broth, plus the bouillon (if using). Raise heat to medium-high and bring to a light boil.

Carefully add the meatballs and the pasta. Adjust heat to maintain an active simmer (e.g., reduce to about medium), and allow the soup to cook until the pasta is tender (per the time indicated on the packaging – likely about 10 minutes).

When pasta is thoroughly cooked, reduce heat to low. Stir in the spinach. Taste, and adjust seasoning

Serve with grated parmesan cheese and minced parsley.
Notes
* Use more or less pasta to control the heartiness of the soup. The soup in the photos used 3/4 cup of dried ditalini. Use a full cup for a bulkier soup; use 1/2 cup for a brothier soup.
Meatball Notes
When using meat in a soup recipe, I always feel like it's a waste of a major flavor opportunity if we don't take advantage of fond. Fond is the dark layer left behind when sauteeing meat in a pot. It's basically caramelized meat bits and is super flavorful.
Now, the challenge with cooking 30 or so meatballs in a pan or pot is that you have to do it in batches, which can definitely add time to the cook. Baking all of the meatballs together in the oven is much faster, and I created this recipe to take advantage of that speed in mind.
However, you can have the best of both worlds: fond and fast-cooking meatballs. Here's what you do:
Heat 1 tablespoon of olive oil over medium until shimmering in the pot where you'll be making the soup. Add 10 or so meatballs to the pot, close together, but not touching. Whatever will fit.
Add the remaining meatballs to the baking sheet and place in the oven, using the directions above.
Cook the small batch in the pot until browned on the bottom side, about 10 minutes. Then carefully flip over using tongs. Transfer to a plate. Note that the meatballs are not cooked through at this point and are not safe to taste.
Deglaze the pot with a pour of white wine, and continue with the soup portion of the recipe above. The small batch of meatballs adds extra flavor to the soup, while the remaining meatballs cook together in the oven.
Nutritional information, if shown, is provided as a courtesy only, and is not to be taken as medical information or advice. The nutritional values of your preparation of this recipe are impacted by several factors, including, but not limited to, the ingredient brands you use, any substitutions or measurement changes you make, and measuring accuracy.