Celebrate Vegan Taco Tuesday most deliciously with Korean BBQ Tofu Tacos. Easy to prepare and flavor loaded, serve these crispy tofu tacos with cucumber slaw for a tangy, savory crunch!
Long ago, when I first went veg, tofu and I got off on an immediate wrong foot. I don't even remember what the recipe was now or the specific cooking disaster, but for years after, I avoided tofu like the plague.
Which was surprising and disappointing. Surprising, because I love bland foods and some days, there's just nothing better than a bowlful of plain rice or pasta, with just a little vegan butter and salt and pepper — perfect for when you need to contemplate or pout, without the distraction of paying attention to what you're eating, lol. #mood
Disappointing because, in those days, tofu was the go-to protein substitute for both texture and bulk, as well as creamy dairy substitutes like sour cream and cream cheese, so my easy vegetarian dinner options were suddenly slashed by more than half.
Eventually, though, I bravened up and set about learning to prepare and cook tofu the right way. I'm not a complete convert — I still have texture issues with silken tofu, and probably a little leftover tofu PTSD to boot, lol — but once I mastered crispy-edged, marinated tofu, I knew I had found my way back to this nifty little protein.
Which is a good thing, because vegan tofu tacos are da bomb. Tofu excels at soaking up flavors of sauces, spice rubs, and marinades, so with each bite of today's Korean BBQ tofu tacos, you get the saucy spice blend of Korean-inspired flavors, plus the noticeable textural bite that meat-lovers expect in their foods.
The Secret to Perfect Crispy Tofu
If you're new to tofu, let's get this little secret right out in the open lickety-split, so you don't waste your time hating tofu like I did. Blocks of tofu come packaged in water-filled containers to keep them moist and fresh throughout.
But, in order for tofu to become the perfect little flavor sponge that is its very raison d'être, you have to remove that water. All of it. And you can't do that just by picking up the block and shaking it off.
No, tofu needs a good squeeeeeze. Removing the liquid frees up space for all the yummy marinade that will take its place and season the tofu.
There are a few ways to drain tofu, but the easiest is to use a tofu press, which you'll probably want to buy if you plan to cook with tofu often. This is a nifty, no-mess tofu press that squeezes the water from the tofu without cracking it, and catches the liquid in the process. (My recipe below includes a method for draining without a press.)
Once the tofu is drained, sliced, and marinated, you'll want to pan fry the tofu cubes until they have crispy edges. This preparation is nearly irresistible to me — I can eat them right out of the pan. Crispy outside, tender inside … perfection. Oven-baking yields a similar result, although it will take longer.
Serve the Korean BBQ Tofu Tacos with a fresh, crunchy slaw, like my Cucumber Slaw with Asian Dressing. For a gluten-free meal, use soft corn tortillas (pictured here are flour tortillas).
Tacos rule!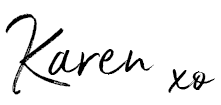 Print Recipe
Korean BBQ Tofu Tacos
Celebrate Vegan Taco Tuesday most deliciously with Korean BBQ Tofu Tacos. Easy to prepare and flavor loaded, serve with cucumber slaw for a tangy, savory crunch. Note that prep time includes time for pressing and marinating the tofu (which is hands-off).
Ingredients
1

block

extra firm tofu

(12-16oz), drained*

1

tablespoon

neutral oil

(e.g. grapeseed, light olive oil, avocado)

1/4

cup

prepared Korean BBQ sauce

1-2

teaspoons

Gochujang paste

(use more if you like spicy heat)

10

tortillas

(corn or flour)

1/2

recipe Cucumber Slaw with dressing

(or similar crunchy vegetable salad)

cilantro, minced

(for garnish)

1

scallion,

sliced thinly on the diagonal, for garnish
Instructions
Heat the oil in a wide-bottomed saute pan over medium heat. Chop the tofu into 1/4" cubes**, and add to the pan (note that, depending on the size of your pan, you might have to divide the tofu into two batches for this step. Or use two pans simultaneously, to save time). Pan fry, stirring frequently, until golden brown and crispy (about 15 minutes).

Transfer to a bowl. Toss the tofu cubes with the Korean BBQ sauce, and let marinade for at least 30 minutes.

Heat the pan again over medium, and add the marinated tofu cubes, scraping all of the liquids from the bowl into the pan. Stir in the Gochujang paste. Let the tofu warm until the sauce begins to sizzle. Stir frequently to ensure all cubes are well-coated.

Warm the tortillas according to package directions.

If you've kept the cucumber slaw and its dressing separate, stir 2 tablespoons of the dressing into the slaw and toss, then spoon a couple of tablespoons of the cucumber slaw onto each tortilla. Top with a generous helping of the tofu cubes.

Garnish the tacos with cilantro and scallions, and serve immediately.
Notes
*To create crispy tofu, press and drain as much liquid from the block of tofu as possible. First, standing over the sink, gently but firmly squeeze the block between the palms of your hands, taking care not to break the block. You'll be surprise at home much liquid releases. Then, place the block on a pad of paper towels on a rimmed plate. Cover with another pad of towels, and then weight down the block with a small plate on top and something heavy, like a can of beans or soup. Place in the fridge for an hour.
**To quickly cut a block of tofu into cubes: stand the block on one of its long sides. With a long chef's knife, slice along its length into three or four sections. Stack the rectangles flat, and then make long cuts in one direction, and then long cuts in the other direction. Viola!
Nutrition
Nutritional information, if shown, is provided as a courtesy only, and is not to be taken as medical information or advice. The nutritional values of your preparation of this recipe are impacted by several factors, including, but not limited to, the ingredient brands you use, any substitutions or measurement changes you make, and measuring accuracy.