Perfect for picnics, cookouts, office parties, and potlucks, this herbed white bean picnic salad with lemon dill miso dressing is a full-flavored dish for everyone — omnivores, pescatarians, vegetarians and vegans, plus it's gluten-free, dairy-free, and nut-free!
Summer, where did you go? Last I looked, it was, like, July, and then suddenly I notice the paper calendar that hangs in front of me all day long, and it's the end of August, and Labor Day is this weekend (and I've forgotten to ask for a few days off from work to extend the holiday, dirrr), and the sun is setting by 8:30pm, and the basil plants are looking like they're past ready to be made into pesto for the winter.
Summer, what? When? How?!
So, I'm barely slipping this recipe in under the summer wire, but it's so good, I don't want to sit on it until next spring. If you've been charged with bringing a side dish to your Labor Day picnic, consider this white bean picnic salad.
Sides at picnics and cookouts are always iffy, especially when you're a vegetarian and have to forage the buffet table to cobble together a meal from odds and ends. If you're lucky, there's corn on the cob and a decent fruit salad, and if there's a tricked out platter of crudites with a yummy dip and maybe some pita crisps with hummus, healthy-eating friends, you've hit the cookout jackpot!
Sketchy, however, are the potato and pasta salads, which may or may not be doused in questionable dairy- or mayo-based dressings and topped with bacon bits.
The struggle is real when you're plant-based. (Or gluten-free or dairy-free or nut-allergic.)
But not this time! For this cookout, you brought this white bean picnic salad bowl, filled with great northern beans that are so creamy and mild that it's vaguely the texture of pasta, only filling and toothsome. Plus, you added the season's freshest garden vegetables for crunch, color, texture, and pops of savory goodness.
And then you topped it all with loads of fresh herbs and a sweetly tangy lemon dill miso dressing that's so flavorful you were tempted to drink it straight from the jar, but didn't because this salad and that dressing were just meant to be.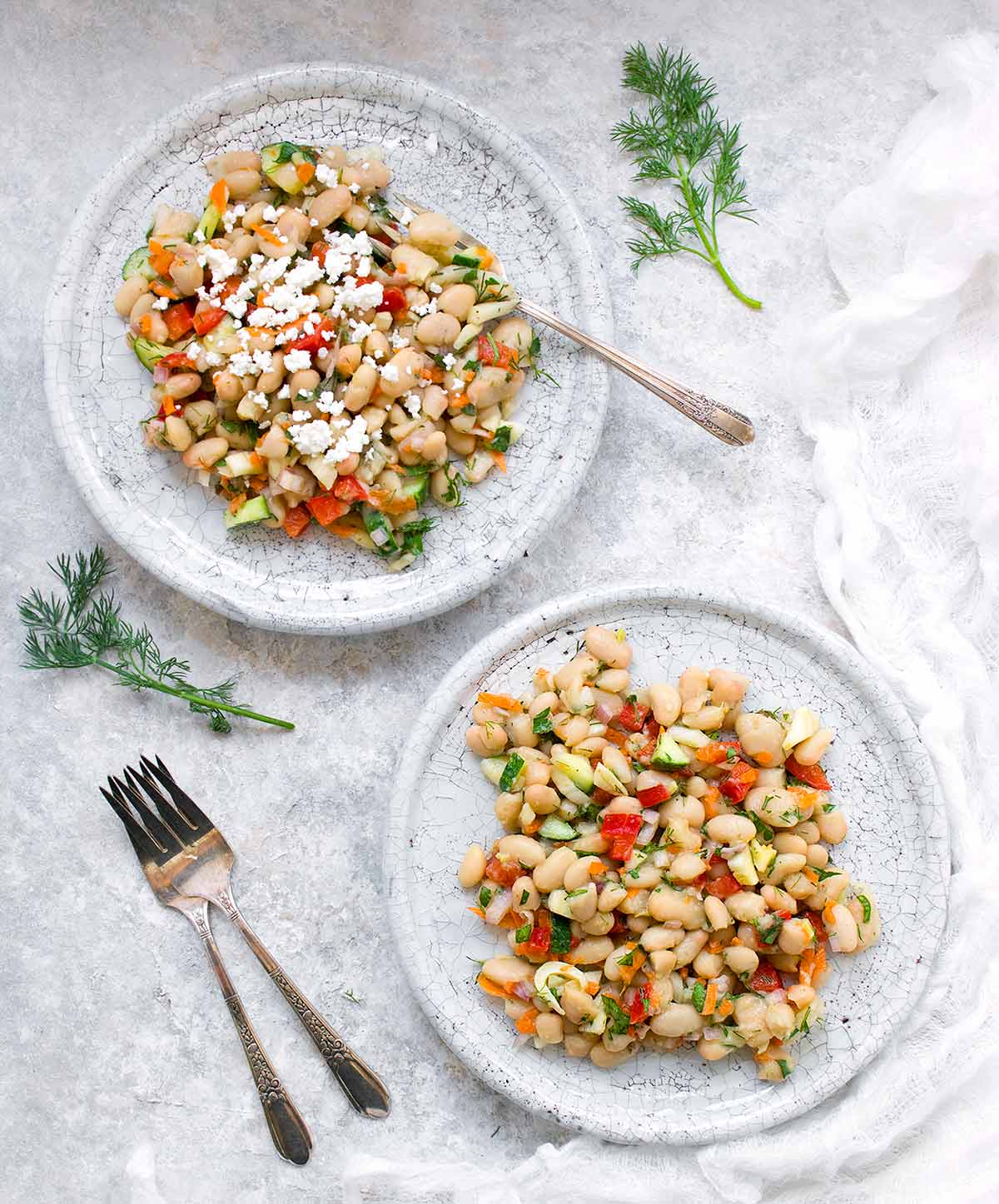 If you know the crowd well, and you're not vegan yourself, top this herbed white bean picnic salad with crumbled goat cheese, feta, or cotija cheese for extra salty/creamy oomph.
And best of all, this legume- and veggie-heavy salad will fill you up without making you feel like you desperately need a nap 15 minutes later. And that's a good thing, because summer is running out, and we need to run in the sun and play in the grass every bit we can!
Make the dressing and the white bean salad ahead of time, stash it in the fridge, and when it's time to head off to your picnic, just grab the container and you're good to go!
Happy Labor Day, all! Enjoy the long weekend and the unofficial end of summer. And then get ready for pumpkin spice season, lol (you know it's coming!)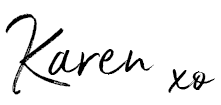 More Picnic Salads to Enjoy:
Print Recipe
Herbed White Bean Picnic Salad
A healthy salad for everyone – even those with special diets – that's perfect for potlucks, picnics, office parties, cookouts, and dinners with friends and family. Vegetarian, vegan option, gluten-free, dairy-free, and nut-free, this herbed white bean picnic salad with lemon dill miso dressing is light and refreshing.
Share via Text
Ingredients
For the lemon dill miso dressing
2

tablespoons

fresh lemon juice

2

tablespoons

extra virgin olive oil

(see notes)

1

tablespoon

white wine or champagne vinegar

1

tablespoon

honey or maple syrup

1

tablespoon

chopped dill leaves

1

teaspoon

white miso

(see notes)

1

teaspoon

prepared Dijon mustard

1

teaspoon

minced shallots

1/2

teaspoon

dried tarragon

1/2

teaspoon

kosher salt
For the salad
2

cans great northern beans

rinsed and drained

1

small red bell pepper

diced

1

fennel bulb (anise)

chopped

1

carrot

grated

1

small cucumber chopped

1

small shallot finely chopped

2

tablespoons

minced parsley

2

tablespoons

minced dill leaves

1

tablespoon

minced fennel leaves

(if your bulb had its leaves, otherwise skip)

1

teaspoon

dried tarragon

kosher salt

Goat cheese crumbled

(optional)
Instructions
For the lemon dill miso dressing
Place all ingredients in a tightly lidded jar and shake-shake-shake until well-blended. If you have time, leave the jar to sit on the counter for an hour to let the ingredients infuse and create a full-flavored dressing, or make the night before and store in the refrigerator. Shake well before using.
For the salad
Add the beans and vegetables to a large bowl, and toss lightly to mix. Add the herbs and toss gently again. Sprinkle very lightly with salt (remember, the miso dressing is well-flavored – you won't need much salt). Before serving, drizzle the dressing over the salad, stirring to coat the beans and vegetables. You might not use all of the dressing at this point. Let the salad sit for 10 minutes to absorb the dressing's flavors. Then stir, and taste. Add more dressing, if desired.
Notes
– Note that evoo might solidify in the fridge. It's not at all harmful to the dressing, just let it come up to room temperature before using (or rest the jar in a bowl of very warm water from the tap until it liquifies, then whisk). You can also substitute a neutral oil, such as grapeseed.
– White miso is wonderfully mild and slightly sweet. Before purchasing, check the label for fish ingredients, if you want the salad to be vegetarian. Many misos are made with dashi or bonito (shrimp flakes). Seaweed vegetables are vegetarian. My favorite miso is made by an American company, South River Miso, located in Massachusetts.
– If your dressing seems grainy from the miso, run the dressing through a stick blender, a regular blender, or a bullet blender to smooth out.
– For a vegan option, use maple syrup (not honey), and omit the goat cheese.
Nutrition
Nutritional information, if shown, is provided as a courtesy only, and is not to be taken as medical information or advice. The nutritional values of your preparation of this recipe are impacted by several factors, including, but not limited to, the ingredient brands you use, any substitutions or measurement changes you make, and measuring accuracy.
This post was originally published on August 29, 2017.