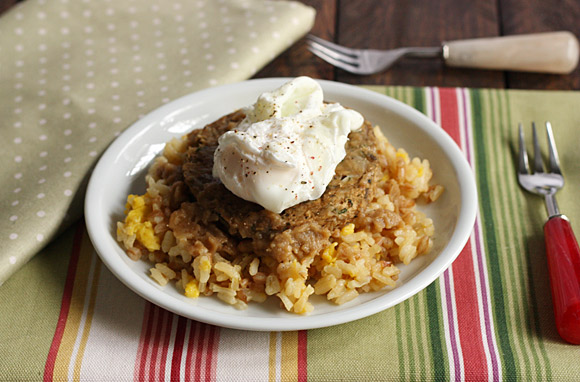 I'm not gonna lie — it makes me feel a little bit squirmy and downright where-have-I-been! deficient when I learn something new and useful from pop-culture television shows.
Especially when it comes to food. I expect to learn foodie things from, say, Saveur or Food52, but I do NOT want to hear about a culturally significant dish for the first time from Hawaii Five-0.
No, uh-uh. Mama likes her H50 eye candy with a big dose of slack-jawed mindlessness. Fight scenes — nice. Shot of vein popping out of perfectly sculpted McGarrett-bicep — mandatory. Likewise, ink. Gratuitous panoramas of beautiful landscapes and deep blue-green waters — alright, alright, I'll take it.
Plot, whatevs.
But, learnin' me stuff? Brah! What's up with that?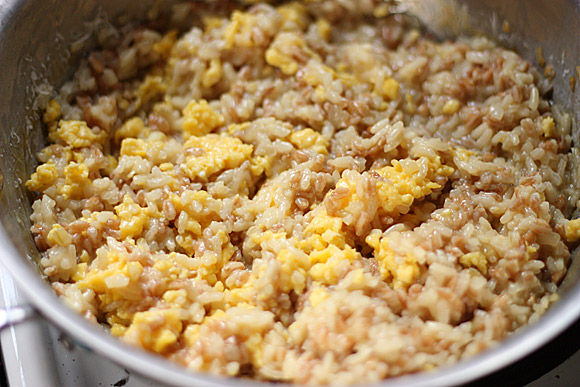 Here's what happened: the characters were having a work meeting on the beach (how awesome would that be?) eating something out of huge boxes and talking about
[… Oh, Hi, there Steve McGarrett. Dude, why are you wearing a shirt on the beach, inquiring viewers want to know …]
um, talking about how delicious it is, even naming the local restaurant that made it (a real, well-known restaurant at that), and something about rice and eggs and gravy.
Rice, hamburgers, eggs and gravy. But wait, dammit, I didn't catch the name of the dish!
(And while I'm in not-gonna-lie mode, I'll also own up to grabbing the remote control at that point to rewind the scene, pushing a lot of buttons until I realized I don't own a DVR and it was broadcast TV anyway. I seem to do this sort of thing a lot lately, as it was also the week where I attempted to turn on said TV using my phone. And I mean, really, really tried, jabbing the phone towards the set and pressing hard on the volume button.)
Anyway, thanks to my trusty iPad, a quick googling revealed the name of the dish: Loco Moco. And more googling lead to history and recipes.
Basically Hawaiian fast food, Loco Moco is white rice topped with a hamburger patty topped with a sunny-side-up egg and drizzled with gravy — a staple of casual restaurants and beach trucks.
How this dish escaped me before is a mystery, but it immediately went on the weekend menu.
So, Saturday comes around, and as usual, I'm stoked to be in the kitchen. Loco Moco doesn't really require a recipe — remember, it's white rice, a hamburger patty, a sunny-side up egg and some gravy — but I was just in one of those fiddling moods where a grand production was going to be made out of something.
And so, the Loco Moco became Loco Moco risotto.
I also wanted to healthy it up a bit: I replaced half of the rice with whole grain farro and used a portobello veggie burger instead of red meat. I also found with experimentation that by preparing the grains as a risotto, you don't need the gravy. Oh, the gravy's lovely, don't get me wrong, but the risotto contributes plenty starchy creaminess of its own. I also added scrambled eggs into the risotto at the end of cooking — for no good reason at all except I was in the mood for scrambled eggs — and poached (instead of fried) an egg for topping (yolky yolks, people. Yolky yolks).
This actually is an easy, under-an-hour weeknight dish or a hearty brunch, if you don't mind the time behind the stove tending to the risotto.
And, Brah, it's total comfort food.
Karen xoxo

Loco Moco Risotto
Ingredients:
4 eggs, divided usage
1 tablespoon neutral oil, such as canola or grapeseed
1 small onion, diced
1/2 cup arborio rice
1/2 cup farro
1/2 cup white wine
1 quart (4 cups) vegetable or chicken stock
2 hamburger patties or veggie burgers (I used portobello veggie burgers)
1/2 cup gravy, warmed (beef, chicken or vegetarian) (optional)
salt and freshly ground black pepper, to taste
Instructions:
1. Prepare the eggs: poach or fry (sunny side up) two of the eggs. Set aside on a paper towel-lined plate. Scramble the two remaining eggs (I whisk in a little bit of milk), cooking until the eggs are tender and fluffy. Move to a bowl and cover with a towel to keep warm.
2. Bring the stock to a low simmer in a small sauce pan.
3. Heat the oil on medium in a large skillet until shimmering. Add the onions, along with a pinch of salt, and cook until soft and translucent. Pour the rice and farro into the pan, stirring well to coat with oil, gently toasting the grains (1 to 2 minutes). Add the white wine and mix thoroughly, heating until most of the wine has evaporated.
4. Begin adding the heated stock a 1/2 cup at a time to the rice mixture, stirring until the liquid has been absorbed. Repeat until the grains are plump and the mixture is saucy-creamy, about 20 minutes. You should use all of the stock.
5. While the risotto is cooking, pan fry the hamburger or veggie patties (you can microwave the veggie patties instead, per package directions). Keep warm while you finish the risotto.
6. When the risotto is ready, stir in the scrambled eggs. Taste, and adjust for salt and pepper.
7. To serve, spoon risotto onto two large plates. Place one patty in the center of the rice on each plate, and top with a poached/fried egg. Drizzle with gravy, if using.
Notes:
There will be leftover risotto if you make this for two people. That's okay. The scrambled egg risotto makes for an incredible lunch the next day. Trust me — you'll want the leftover risotto.
I always make this as a vegetarian dish now, using vegetable stock and a veggie burger (the portobello veggie burgers from Boca are absolutely delish). But of course you don't have to. A true Loco Moco uses a beef patty. Season it as you would your favorite burger.
As I mentioned, in risotto form, the gravy is very optional. The first time I made the dish with gravy, I used this tasty vegetarian brown gravy. Feel free to use prepared gravy from the store. Or not — the risotto doesn't really need it.
Do ahead: poach/fry the two eggs the night before and store them in a bowl of ice water in the fridge. Just before serving, carefully remove them and reheat (dip the poached egg briefly in a pot with hot water, or give the fried egg a quick warm-up in a medium-hot pan). Use the eggs within 24 hours. Cook the hamburger patties and store in the fridge, reheating before serving.
Subscribe to the SoupAddict Weekly Digest and get new soups and other delish foods in bowls in your inbox!