Oven-Roasted Cherry Tomato Paste preserves the complex, sweet-tart richness of summer's best cherry tomatoes, and concentrates it into a gourmet, homemade tomato paste that you can use to elevate any dish. Ditch the bland store-bought options because this version will win you over with its intense, sundrenched flavor all winter long.
If you were to walk into my kitchen right now, you might think you had entered some kind of wonky tomato factory. Tomatoes are stacked on every flat surface – every counter, on the toaster, on stove burners, in the bowl of the idle stand mixer.
And don't even look in the freezer: What should rightly hold loads of summer ice cream is positively stuffed with bags of Brandywines, Cherokee Purples, Purple Russians, and Black Krims, waiting for their turn in the water bath canner as tomato sauce or tomato paste.
It's a great problem to have. Despite July's odd mix of heat and rain, the combo of which can easily split every last tomato, my heirloom beauties have hung tight, with minimal cracks and a regular, generous infusion of tomatoes to consume and share.
Especially the cherry tomatoes: I pull pounds (plural) off the vines every week. They look like Christmas trees, full of red, orange, green, and yellow jewels.
Cherry tomatoes make the best paste!
As a life-long vegetable gardener, nothing says summer quite like cherry tomatoes. These vibrant, juicy gems are the epitome of sun-ripened goodness, and for those of us who grow them in our gardens, we know that they can sometimes proliferate like wildfire! But what to do when you've eaten your fill of cherry tomato salads and your kitchen counters are still overflowing with these garden gems?
A couple of times this summer, I've been able to harvest three or four pounds at once. This means tomato sauce and tomato paste. If you love the sweet, deep flavor of cherry tomatoes, just wait until you've cooked them down into concentrated tomato paste goodness!
This past weekend, I took about half of my stacked stash of Black Cherry (the dark reds in the top above) and Violet Jasper (red and green striped) tomatoes — very flavorful small/medium-sized cherries with complex, smoky notes — roasted them, and made tomato paste for the long winter ahead.
No picture can do this flavor justice. Forget the canned glop you get at the grocery store. This stuff shoots tomato fireworks right into your brain. (When you use super-flavorful tomatoes, like cherry tomatoes, you don't even need to add onions, garlic, or herbs — it tastes absolutely fabulous straight-up.)
How to make homemade tomato paste with cherry tomatoes
Here's a quick overview of the process; be sure to read the recipe card below for full instructions:
Slice the cherry tomatoes in half and arrange them on a baking sheet and drizzle with olive oil and salt.
Roast them in the oven for a half hour.
Blend the tomatoes in a blender until smooth.
Transfer to a pot and simmer for an hour, stirring frequently, until the rich sauce darkens to a deep red and thickens.
Let cook, then use or freeze (see below).
Do you have to peel the tomatoes first?
No, you don't. That's one of the advantages of using cherry tomatoes, which have more delicate skins than standard tomatoes. After the blending step, you can always press the tomato sauce through a sieve before cooking to remove any pieces of skin or seeds that survived the blender.
I usually don't, but it will depend on the blending power of your blender and your texture preferences.
Can you freeze tomato paste?
Absolutely! As with most tomato products, this tomato paste stores beautifully in the freezer. I freeze them in one-tablespoon cubes and save them for blustery cold days, dropping them into steaming soups, stews, and chilis for an incredible, savory burst of umami.
After they're frozen, pop them out of the tray and store in a heavy-duty freezer bag.
Another easy freezing option is to measure tomato paste into mounds in a single line on cling wrap. Roll them up in the cling wrap and them twist tightly between each ball of tomato paste. Freeze.
Then, when ready to use, just snip off whatever you need and put the rest back in the freezer.
Farmers' markets are swamped with cherry tomatoes, if you don't grow your own, so now is the perfect time to try homemade Oven Roasted Cherry Tomato Paste for yourself. It's super easy, and a little time at the stove yields a big reward all winter long.
Whether you're using the homemade tomato paste to add incredible umami to your soups, slathering it on a crusty slice of bread with basil and mozzarella, or using it as a base for your pasta sauces, this Oven-Roasted Cherry Tomato Paste is a must-have staple for home cooks wanting to capture the very essence of summer in a jar.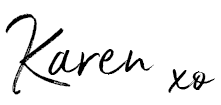 Print Recipe
Oven Roasted Cherry Tomato Paste
Capture the essence of summer with a batch of homemade Oven Roasted Cherry Tomato Paste.
Ingredients
2

pounds

medium-large cherry tomatoes (such as Black Cherry tomatoes, Sweet 100s, grape tomatoes)

sliced in half

olive oil

fine grain sea salt
Instructions
Preheat oven to 350°F. Line a large, rimmed baking sheet with parchment paper or a silpat mat.

Place the tomato halves cut side up in a single layer in the pan. Drizzle with olive oil and sprinkle very lightly with salt.

Roast the tomatoes for about a half hour. The tomatoes will plump up for a bit, and then little by little begin drying out. Remove the pan from the oven when the tomatoes are slightly wrinkly with dry edges. Do not let them reach the point where they collapse.

Just before the tomatoes finish in the oven, heat 1 tablespoon olive oil in a 4-5 quart pot over medium. (You'll need a lid for the pot.)

Transfer the tomatoes to the jar of a blender and puree for about 30 seconds. It will be pretty thick at this point, like a hearty tomato sauce.

Optional: push the tomato sauce through a fine sieve to catch any unblended seeds or pieces of skin. (I usually don't bother)

Add the tomato sauce to the hot pan. Be ready with the lid, the sauce will become splattery quickly. Partially cover the pot with the lid and turn down the heat to a simmer. Cook for about an hour, stirring frequently. (When the sauce stops sputtering, you can keep the lid off.)

At some point, a dark layer of sauce will form on the bottom of the pan – not scorched, simply a darker color than the rest – as the sauce starts to thicken drastically. Keep stirring (preferably with a flat-edged spatula) and working the dark sauce layer into the paste. When the paste clings easily to the spoon without any sign of budging when held sideways, it's ready.

Use immediately, or freeze in 1 tablespoon quantities for quick additions to soups and stews.
Nutritional information, if shown, is provided as a courtesy only, and is not to be taken as medical information or advice. The nutritional values of your preparation of this recipe are impacted by several factors, including, but not limited to, the ingredient brands you use, any substitutions or measurement changes you make, and measuring accuracy.