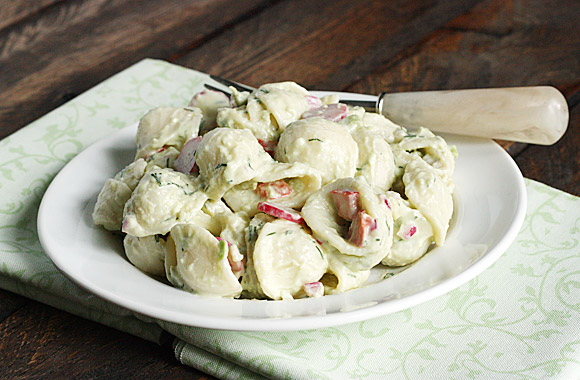 I have some bad habits I really need to break.
Note: being cured from soup addiction is not one of them.
I don't check my tire pressure often enough. I don't rinse out my mixing bowls right away, so things get crusty. (I know, ew.) I have paperwork clutter-blindness (I can step right over the catalog that fell to the floor a week ago without noticing).
But the one habit I feel compelled to tackle immediately is my reliance on the big box grocery stores, like Kroger, Whole Foods, Fresh Market.
As is absolutely their plan, I go in with a simple list of items for a dinner for two, and come out with a bag of stuff that costs $50. I'm a compulsive "stocker." It goes something like this:
Parmesano-Reggiano is on the list, but right next to the parm wheel is a sampling display of cubed Bellavitano Merlot and, "OMG, I must have this even though I have no planned use for it." ($7)
"Am I out of Kalamata olives?" I have no idea, I haven't needed olives in months, so — just in case! — I grab a jar (only to get home and discover, of course, plenty more in the pantry). ($4)
"What about farro? Is the jar empty? I think it is!" (It wasn't — $6)
"I should really make more fruit smoothies." (Frozen peaches, frozen blueberries, $6. I hate my blender, and I prefer green smoothies. So I make neither because I hate my blender.)
Four little items, but it's half the bill. Things I didn't need.
They win, the big-boxers. It's their raison d'être, after all, to separate me from my money, and to not only make it seem like a good idea — the overspending — but that it was my idea all along. (If accused of wily doings, the marketers and floor merchandisers would simply clutch their pearls in alarm and declare, Why, we didn't force you to buy the merlot-infused cheese. You did that all on your own without a push from even the cheese monger.")
And they'd be right. This problem is all me-me-me. I over-buy at these huge they-have-it-all-so-I-want-it-all stores; and I, alone, am to blame. Curses!
I climbed into my car Saturday morning, with my grocery list safe and snug in my shopping list app (which is configured to match Kroger's store layout, natch), and decided on impulse that I just wouldn't shop at Kroger that day. (During the height of summer, this is much easier because the farmers' markets are in full swing, with vegetables, meat, dairy, eggs, and other yummies. At the end of April, however, the offerings are asparagus and tender greens — excellent, but not on my list.)
Instead, I pulled out of my driveway, turning right instead of left, and headed to the small, family-owned market that is two traffic lights and two more turns away from my house. I shop here often — they have an amazing selection of international foods and locally-sourced (when possible), fairly-priced produce — but usually it's just a quickie stop on the way to a big-box.
Today, this was it. One stop. No extra jar of olives (not on the list). No wedge of gourmet cheese (also absent from list). Only what I needed for dinner: fixin's for pasta salad, and brats for sandwiches.
And you know what? I totally did it. Twenty-seven bucks and three bags later, I had Saturday's lunch, dinner and part of Sunday's dinner tucked neatly in the trunk. It felt like such an accomplishment, breaking that big-box, over-spend habit. (And I shaved about an hour off the morning's errands to boot.) I rushed home to get started on the pasta salad (plus the shortbread from the last post), thrilled how the morning worked out. Here's Saturday's dinner:
At Casa SoupAddict, dinner isn't dinner without something being pulled out of the ground or plucked from a vine. Over the winter, it might be herbs or carrots or leeks. Today, it's radishes. Beautiful, peppery radishes. Pink Beauties on the left; Cincinnati Markets on the right. There will be lots and lots of radish slices in the pasta salad.
Red onions pickle in vinegar for a spell to tamp down their bite. Perfect radish slices emerge from the mandolin with digits and skin intact [miracle]. An avocado is mashed with a little salt and lemon juice before being mixed with greek yogurt, a bit of mayo, some grated cukes, a little more lemon juice and vinegar, plus generous portions of fresh dill.
Stir in onions, radishes and pasta. Refrigerate. Try not to sneak test tastes. (Or at least, try not to get caught.)
And for the main course … brats with cole slaw, honey mustard and muenster cheese grilled on a good Bavarian soft pretzel (purchased at the small bakery next to the market). I'm probably the only blogger on the planet who did not post a grilled cheese something during April, but when I saw this creation on TasteSpotting.com, I knew it was in my immediate future.
I can't wait for this weekend — I already have the menu planned and shopping for it means a stop at the nearby farmers' market (which opened last weekend) for strawberries and (hopefully) rhubarb, followed by Country Fresh Market for the rest.
Ah, freedom from bad habits.
Well, one down, several [ahem – many] to go ….
Karen xoxo
Pasta Salad with Avocado Tzatziki
Ingredients:
1/2 small red onion, diced
1 tablespoon vinegar
12 ounces shaped pasta, your choice (I used orecchiette)
1 medium avocado, peeled and cubed
1 lemon
1 heaping cup Greek yogurt
1/4 cup mayo
1/2 medium cucumber, peeled, seeded, grated and drained (use a whole cuke when in season)
1 tablespoon champagne or white wine vinegar
1 teaspoon sugar
2 tablespoons fresh dill, minced
salt
Instructions:
1. Place the onions and vinegar in a small bowl and let sit while you prepare the dish (this reduces the sharp bite of the raw onion).
2. Prepare the pasta according to the package directions. Drain and rinse with cool water, and set aside.
3. In a medium mixing bowl, mash the avocado with a squeeze of lemon juice and several pinches of salt.
4. Stir in the yogurt, mayo, cucumbers, champagne vinegar, sugar, another good squeeze of lemon juice and mix well. Drain the onions (discard the vinegar) and incorporate them, plus the radishes and dill, into the dressing. Taste, and add salt to your liking, keeping in mind that the flavors of the dressing will strengthen as the salad rests in the fridge. Start with a 1/2 teaspoon and go from there.
5. Place the cooled pasta in a large serving bowl, and fold in the avocado tzatziki dressing, taking care not to mangle the pasta. Cover and refrigerate for at least 2 hours to allow the flavors to develop. (If the salad is too stiff or dry at serving time, add small amounts of milk or cold water, stirring to loosen the pasta and the dressing.)