A surprisingly light but delightfully creamy and herbaceous pasta salad, loaded with savory smoked salmon and crisp, aromatic vegetables. Smoked Salmon Pasta Salad is a hearty pasta dish that's perfect for summer picnics or casual family gatherings at home.
As I write this, summer is starting to slip away, as hints of fall's chill creep into the wee hours. My early morning outdoor workouts now begin in the pitch black, with the moon and Venus sailing high above, rather than with the gentle blush of a mid-summer sunrise, low on the horizon.
My vegetable garden is starting to fade here and there, as summer's best crops roll up the carpets and prepare to say goodbye for the season. The cucumbers are gone. The onions have been harvested. Tomatoes are losing the battle to blight, although there's plenty to pluck between now and October.
It's still hot, though. While vague cravings for a steamy a bowl of soup are creeping in – another sign of September for me – cold salads are still an everyday thing around here, whether greens-, bean-, or pasta-based.
This pasta salad bridges the hot/cold gap between the two seasons: crunchy aromatic vegetables and savory smoked salmon flavor the comforting, carby goodness of shell pasta. All draped in a creamy basil pesto dressing, made fresh from the plants growing on my deck.
This recipe is a tweak on a family favorite my mom served often in my youth, made with tuna instead of smoked salmon. I've also lightened it up a bit, and rebalanced the creamy dressing ingredients to favor Greek yogurt over mayo.
You can further healthify it by swapping in whole wheat pasta, or one of the surprisingly tasty pastas now made from lentils or chickpeas. During the height of summer, I add more vegetables, so that there's pleasing crunch in each and every bite.
Smoked salmon took a price leap this summer (at least where I live), so if that's the case for you, too, you can try what I do: I buy frozen wild-caught salmon from the freezer case, and bake it up in the oven. It's still not exactly a frugal purchase, but there is a savings, and sometimes there's enough leftover that I hold aside for my green salad lunches. Omega-3 fatty acids for the win.
The dressing recipe makes more than you'll need when first mixing everything up. But hold on to the extra: while the smoked salmon pasta salad chills in the fridge, it will absorb all of the excess dressing. You'll be glad for the extras to loosen things up before serving.
Oh, also, this pasta salad is beautifully flexible. I mentioned earlier that the original recipe that inspired this version uses tuna, which you can freely substitute.
You can also make this pasta salad dill-leaning, by substituting fresh dill leaves for the pesto. And maybe a sprinkling of lemon zest, if you have an extra lemon laying around with no particular place to go.
Or add the dill in addition to the pesto, which is actually my preference. I love herby dishes, and dill and basil make this pasta salad quite fresh and scrumptious.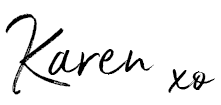 More summery pasta salads to enjoy:
Print Recipe
Smoked Salmon Pasta Salad
A delightfully light pasta salad with smoked salmon, aromatic vegetables, dressed in a creamy basil pesto dressing. The pasta salad is ready in under a half hour, plus recommended chill time for best flavor.
Ingredients
for the dressing
1

cup

plain Greek yogurt

(I use 2%; full fat is fine)

1/4

cup

mayonnaise

(I use light; full fat is fine)

2

tablespoons

sweet pickle juice

2

tablespoons

prepared basil pesto

kosher salt

water
for the pasta salad
16

ounces

medium shell pasta*

1

small red bell pepper

, small dice (to produce about 1/2 cup)

1/2

cup

small diced celery

(about 2 ribs)

4

sweet gherkin pickles

, small dice**

2

tablespoons

diced red onion

1

small scallion

, chopped

4

ounces

smoked salmon

, shredded

2

ounces

quality aged cheddar

, sliced into small cubes (optional)

2

hard boiled eggs

, halved and sliced into small wedges, for garnish

kosher salt

seasoned salt or paprika

, for colorful garnish
Instructions
for the dressing
In a large bowl, whisk together the mayo, yogurt, pickle juice, pesto, and a big pinch of salt. Add small amounts of water to create a very loose (but not watery) dressing. Taste – it should be vibrant and luscious. If you've added too much water, whisk in another tablespoon of mayo or yogurt.

Spoon out about a scant quarter cup of the dressing into a small bowl, cover, and place in the fridge for later.
for the salad
Prepare the pasta according to package directions. Drain and rinse with cold water.

In a medium bowl, add the peppers, celery, pickles, red onion, and scallions. Sprinkle with a big pinch of salt, then mix with about a tablespoon of the dressing. The veggies should be lightly coated. Set aside.

Add about 1/3 of the cooled pasta to the large bowl with the dressing. Toss to coat. Fold in about 1/3 of the veggies. Add another 1/3 of the pasta and 1/3 of the veggies, and fold in. Repeat with the final batch of pasta and veggies. The pasta salad should be nicely coated with the dressing.

Cover, and refrigerate for at least 4 hours.
finish and serve
Before serving: test the pasta for dryness. It will probably have absorbed a good deal of the dressing, and could use some loosening up. Add a small amount of cold water (just a drizzle) to the reserved dressing and stir. Spoon some into the pasta and fold: the pasta salad should loosen.

Fold in the smoked salmon and cheese (if using). Taste the salad to make sure there's enough dressing. If not, add more until it reaches your liking. Spoon the pasta salad into a serving bowl and top with the hard boiled eggs. Sprinkle the seasoned salt or paprika lightly over the salad, for extra color.
Notes
*If you can only find 12 or 14 ounces, that's fine, just scale back a bit on the vegetables. Prepare the same amount of dressing, although you might not need all of it.
** If, after measuring out the ingredients, your jar of pickles has more pickles than juice, just top off with plain white vinegar to cover the pickles.
If you'd rather lean dill, as mentioned on the blog, substitute the basil pesto with 1 tablespoon of minced fresh dill, or 2 teaspoons of dried dill. Or, use both dill and basil pesto. It's quite tasty!
My favorite seasoned salt is the 4/S blend by Penzey's. It's salty and smoky and wonderful (not an affiliate, I just love their stuff).
Nutrition
Nutritional information, if shown, is provided as a courtesy only, and is not to be taken as medical information or advice. The nutritional values of your preparation of this recipe are impacted by several factors, including, but not limited to, the ingredient brands you use, any substitutions or measurement changes you make, and measuring accuracy.