Summer is synonymous with vibrant, fresh flavors, and there's no dish that captures this essence more than a refreshing pasta salad. This Summer Tortellini Salad is packed with fresh vegetables, including juicy cherry tomatoes, crisp cucumbers, and sweet corn, to celebrate the goodness of summer produce. Elevate your summer BBQs, picnics, or even weekday meals with this easy-to-follow recipe and a rich and creamy homemade buttermilk dressing.
As a vegetable gardener and vegetable aficionado, salads are front and center in summer meals. Top honors have to go heirloom tomato salads, but a close runner-up is a pasta salad loaded with vegetables. You can find a cold spaghetti salad on my weekly menu, but when I want to impress guests without breaking a sweat, it's this Summer Tortellini Salad.
I have to give all thumbs up to the fresh tortellini that you can buy in the refrigerated section at the grocery. They're partially cooked — so, fast to cook on the stovetop — and usually come stuffed with cheeses and/or spinach, for an extra hit of flavor.
This tortellini salad is make-ahead awesome, so when you're hosting your weekend gathering, you make it in the morning, go about your party b'ness, and then just pull this baby right out of the fridge when the burgers are up.
The best thing about this pasta salad is all the summer veggies. Something to look out for this year: if you've never tried sweet corn on the cob raw, really should! It's sweet and crunchy and just … sooo … yummy, I add it to everything, from green salads to salsas to pasta dishes.
Homemade Buttermilk Dressing: It's worth it!
So, before we get to the main recipe, let's have a look at this buttermilk dressing. Heavenly. Rich and tangy buttermilk blends with sour cream and Greek yogurt. Fresh dill, with its signature aroma, introduces a layer of garden-fresh herbaceousness. To balance out the flavors, there's a hint of garlic, its spice tempered by the sweetness of honey. A little lemon zest plus a touch of Dijon mustard add the perfect finishing notes, creating a dressing that's irresistibly fresh.
So easy to whip up, this dressing deserves a space in your fridge, for this pasta salad and any green salad you want to liven up.
How to Make Summer Tortellini Salad
This recipe definitely qualifies as an easy pasta salad. The most hands-on part is chopping up a few vegetables, but it's also the lovely part, because as the chef, you can sneak bites while you're working. (Did I just pop a whole homegrown cherry tomato in my mouth? Why, yes, I did!)
Step 1: Cook the pasta
Fresh pasta cooks up fast. Follow the directions on the package, and then drain and rinse with cold water. This stops the cooking and also helps separate the tortellini so they don't stick to each other and rip.
Step 2: Assemble the pasta salad
Place the chopped veggies in a mixing bowl and season with salt and pepper. Carefully fold in the cooled pasta until well mixed.
Step 3: Dress the pasta salad
Pour some of the dressing over the pasta and carefully fold it in until everything is lightly coated, adding more dressing as necessary. Serve immediately, or refrigerate and use the remaining dressing to loosen the salad when you're ready to serve.
Cook's Tips
Dressing Consistency: The dressing's consistency can vary significantly depending on the specific brands or types of ingredients used (for example, Greek yogurt brands differ in thickness). Always add the buttermilk slowly to control the desired consistency.
Fresh Ingredients: Use the freshest ingredients possible, especially for the dressing. Fresh dill, chives, and lemon zest will impart a brighter and more vibrant flavor than dried or older counterparts. In-season tomatoes and corn have so much more flavor than their winter counterparts.
Garlic Tip: When smashing the garlic with salt, use the flat side of a chef's knife. The salt not only acts as an abrasive to help mince the garlic but also helps to mellow out the raw garlic flavor.
Corn Tip: If using corn right off the cob, you can enhance its sweetness by lightly grilling it before cutting the kernels off. This adds a smoky depth to the salad.
Variations: Feel free to experiment with other summer vegetables like bell peppers, zucchini, or snap peas. You can also add fresh herbs like basil or tarragon for a different flavor profile.
Picnic Tip: The homemade buttermilk dill dressing I share here is awesome — I hope you'll try it, whether it's with this tortellini salad or not! — but if you're taking the salad to a picnic with possibly iffy refrigeration opps, use your favorite dairy-free vinaigrette instead (safety first!).
Frequently Asked Questions about Summer Tortellini Salad
Can I use frozen or dried tortellini?
Yes, you can. Just follow the package directions for cooking. However, fresh tortellini tends to have a softer texture which many people prefer for salads.
Can the pasta salad be made ahead of time?
You can prep the vegetables and make the dressing in advance. Pasta likes to absorb dressing, so it's best to wait until close to serving to cooking the tortellini and combine and dress the pasta salad.
How long will the salad keep in the refrigerator?
The salad, if stored properly, can last for 2-3 days in the fridge. Remember to store the extra dressing separately if you plan to consume it over multiple days, and use it to loosen the pasta salad if the tortellini seems dry.
Can I add other proteins to the salad?
Absolutely! Grilled chicken, shrimp, or even chickpeas are great additions to make the pasta salad heartier.
Can I use other types of pasta?
While tortellini is the primary choice for this recipe, other pasta like penne, bow ties, or medium shells can also be used. The key is to ensure that the pasta is cooked al dente.
I don't have buttermilk. What can I use as a substitute?
Pro tip: You can make a simple buttermilk substitute by adding a tablespoon of lemon juice or white vinegar to a cup of milk and letting it sit for 5-10 minutes until it curdles.
Can I use store-bought dressing?
Of course! If you're short on time, a store-bought dressing like ranch or Italian can be used. However, homemade dressings often have a fresher taste.
How can I prevent my tortellini from sticking together after boiling?
Rinsing the cooked tortellini under cold water stops the cooking and can prevent sticking. Also, tossing them lightly in olive oil can help.
Can I use other herbs in the dressing?
Definitely! Fresh herbs like basil, parsley, cilantro, or tarragon can add a different flavor profile to the dressing.
The dressing is too thick/thin. How can I adjust it?
If the dressing is too thick, add more buttermilk a little at a time until the desired consistency is reached. If it's too thin, you can add more Greek yogurt or sour cream.
I'm vegetarian/vegan. How can I modify the recipe?
For vegetarians, the recipe is already suitable. For vegans, substitute the dairy in the dressing with vegan buttermilk and use dairy-free yogurt. Make sure your tortellini is not stuffed with cheese or meat (you'll probably have to cook up dried tortellini pasta – it's all good!).
I hope you'll try this Summer Tortellini Salad while vegetables are at their delicious peak. Tossed in a rich and herby buttermilk dressing, it's a pasta salad that's made to please.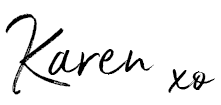 More Summery Pasta Salads
Print Recipe
Summer Tortellini Salad
The perfect dish to bring to picnics, potlucks, grill-outs — all your summer gatherings. This vegetable-loaded tortellini salad with homemade buttermilk dill dressing is an easy weeknight meal, too!
Ingredients
for the buttermilk dill dressing (optional)
1/4

cup

sour cream

1/4

cup

Greek yogurt

2

heaping tablespoons minced dill leaves

1/2

teaspoon

minced garlic,

smashed with a little salt (one small clove)

1

tablespoon

honey

1

tablespoon

extra virgin olive oil

1

tablespoon

fresh lemon juice

2

teaspoons

Dijon mustard

1

teaspoon

chopped chives,

or minced green onions

1/2

teaspoon

lemon zest

1/2

teaspoon

Kosher salt

1/2 to 1

cup

buttermilk

(I used 3/4 cup)
for the tortellini salad
9

ounce

package refrigerated fresh tortellini

10

cherry tomatoes,

chopped

1/4

cup

chopped cucumbers

1/4

cup

fresh corn*

kosher salt and freshly ground black pepper
Instructions
for the dressing
Add all ingredients except buttermilk to a medium bowl and whisk until combined. Add 1/2 cup buttermilk and whisk thoroughly. Test the consistency and add more buttermilk until it reaches your preferred pourability. I used 3/4 cup, which makes it pourable but tangy rich. Taste, and add more salt if desired. Let sit in the fridge for at least 2 hours before serving. (For best results, taste again after the rest, and add more salt a pinch at a time as needed.)
for the tortellini salad
Cook the tortellini according to package directions, drain, and set aside to cool. Add the vegetables to a medium mixing bowl, season with a pinch of salt and pepper, and toss. Fold in the pasta, taking care not jar the tortellinis into unfolding. Pour some of the dressing and fold it into the pasta salad until lightly coated. Serve immediately at room temperature with the extra dressing on the side, or refrigerate the salad and remaining dressing for at least an hour. Use the extra dressing to loosen the salad, and serve.
Notes
*If using frozen corn, thaw first. If using a fresh cob, you can either blanch the ear first for a couple of minutes before slicing off the kernels, or use them raw — sweet, delicious, and crunchy!
Nutrition
Nutritional information, if shown, is provided as a courtesy only, and is not to be taken as medical information or advice. The nutritional values of your preparation of this recipe are impacted by several factors, including, but not limited to, the ingredient brands you use, any substitutions or measurement changes you make, and measuring accuracy.