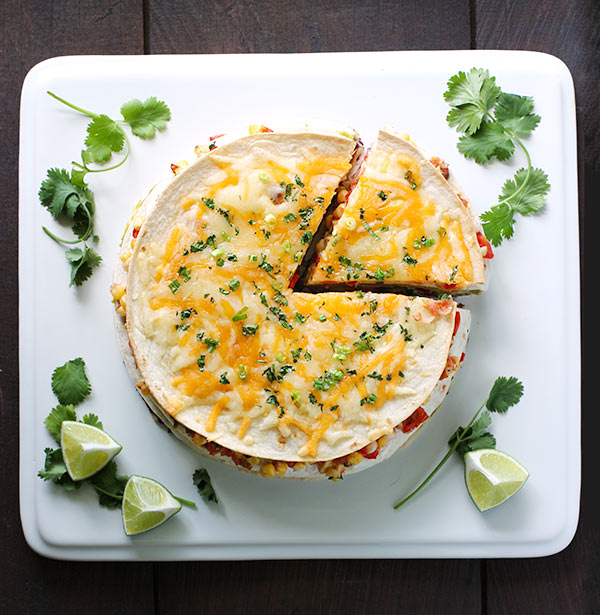 This was one of those great little quirky weekends. Beeeyootiful weather. Like, awesome sunshine, totally-can't-remember-the-46″-of-winter-snow, perfect temps weather. I spent lots of time in the garden. I even tried to shoot my very first video for y'all from my tomato garden, and — total newbie mistake — I shot it with my phone using a vertical orientation.
Apparently, this is a ginormous no-no in the video world — obvs, once I thought about it: video is always horizontal, duh — and the goof even comes with its own name ("Vertical Video Syndrome") and PSA satire. Good to know that I'm not the only dolt who's made this mistake (and relieved that I discovered the boo-boo before posting it for the whole world to witness my video noobness).
I blame it all on Pinterest, where vertical photos perform and look better on their platform.
Anyway, quirky weekend. Lots of little celebrations going on. The Derby, of course. The Flying Pig Marathon, which is hosted in my city, Cincinnati. No, I don't actually run it (hoo-wee, that's a good one! I was barely even awake for the day by the time the first person crossed the finished line Sunday morning), but the marathon is bookended by a full weekend of events that fill the downtown streets with a vibrant energy and tons of food (with bystanders happily carb-loading on behalf of the runners).
And Monday is Cinco de Mayo, a Mexican event (a victorious battle over the French in the 1800's, to be exact) that has come to mean margaritas and tacos to Americans everywhere.
My contribution to the festivities: this stacked-super-high quesadilla pie, stuffed with all of my favorite quesadilla/taco/burrito fillings.
Quesadilla pie came about thanks to my indecision about what to put in my regular quesadilla. And that's when the lightbulb clicked: everything!. I had accidentally bought low-carb, low-cal tortillas, so it seemed like a great excuse to pile it all on high.
And folks, this was so good. I was dubious about the "pie" part, since it seemed like it should fall to pieces once sliced, but if you let it cool for a just a bit, to let the melty cheese firm up and trap all the goodies within, each piece can be consumed by hand … like the best savory hand pie you've ever had.
Quesadilla pie, ready to go into the oven!
Oh my melty yum goodness.
Happy Cinco de Mayo! ¡Arriba, arriba, ándale ándale! (Anyone remember that?) ¡Olé!
Karen xo
Print Recipe
Super Stacked Quesadilla Pie
Feel free to substitute the fillings with what you have on hand - it's all good!
Ingredients
1

can refried black beans

1/4

cup

sour cream

1

lime

2

tablespoons

chopped cilantro

1/2

cup

guacamole

prepared or homade

1/2

cup

pico de gallo

1/4

cup

corn kernels

thaw if frozen

1/4

cup

diced red bell peppers

1/4

cup

diced poblano pepper

1/2

jalapeno pepper

minced

1

heaping teaspoon capers

non pareil

5

flour tortillas

medium; larger than soft tacos but smaller than burrito wraps

1/2

cup

grated "quesadilla" cheese

1/4

cup

grated cheddar cheese

2

scallions

chopped
Instructions
Preheat the oven to 400°F. Line a baking sheet with parchment paper.

Heat the refried beans in a small pot over medium. Add 1 tablespoon sour cream, a squeeze from half of the lime, and a pinch of the cilantro. Stir well, and then lower heat to keep warm.

If the pico de gallo is liquidy, drain (for extra flavor, add the drained tomato water to the refried beans). Place the pico de gallo in a small bowl and add the corn, plus a pinch of cilantro.

In another small bowl, add the three peppers plus the capers, and a pinch of cilantro and a squeeze of lime.
to assemble the layers
Place one tortilla in the center of the parchment paper-lined baking sheet. Use an offset spatula to spread the refried black beans over the tortilla, leaving a 1/4" margin along the edges. Sprinkle a bit of the quesadilla cheese over the black beans.

Layer a second tortilla over the refried black beans.

Wipe the spatula clean, and spread the guacamole over the second tortilla.

Layer a third tortilla over the guacamole.

Spread a thin layer of sour cream over the third tortilla, then add the tomato/corn mixture, spreading it evenly over the sour cream. Sprinkle some of the quesadilla cheese on top.

Layer a fourth tortilla over the tomato/corn mixture.

Spread a thin layer of sour cream over the fourth tortilla, then add the pepper mixture, spreading it evenly over the sour cream. Sprinkle the remaining quesadilla cheese on top.

Layer the fifth tortilla over the pepper mixture.

Sprinkle the cheddar cheese over the fifth tortilla, along with the scallions and the remaining cilantro.

Bake for 10 to 15 minutes, until the cheese is melted. Remove from the oven and let rest for several minutes. Use a very sharp, thin-bladed knife (like a paring knife) to slice like a pie.
Nutritional information, if shown, is provided as a courtesy only, and is not to be taken as medical information or advice. The nutritional values of your preparation of this recipe are impacted by several factors, including, but not limited to, the ingredient brands you use, any substitutions or measurement changes you make, and measuring accuracy.