This easy Taco Soup is the perfect answer to those Taco Tuesday cravings, with all of the cozy feels of soup loaded up with your favorite taco ingredients, and cooks up in one pot for a no-fuss weeknight dinner. It's just the best!
This was the first heavy-duty, winter-cozy soup that I cooked up for this soup season. And it's a goodie!
I did not invent Taco Soup, of course, but it's one of those soup projects that I really love: taking a popular takeout dish, deconstructing it, and then rebuilding it as a substantial, fully-flavored takeout-inspired soup.
If you love tacos, and if you love the flavors of Mexican or Tex-Mex cuisine, I feel very confident that you're going to love this soup. It's hearty, it's pure-comfort food, and it's very flexible. Let's dig in!
What Are the Ingredients?
I didn't want to go fancy-complicated with this soup, because my very intent for this recipe is to be a weeknight meal, with ingredients that are either already in your pantry, or are easy to pick up at any grocery store.
So, in its simplest form, we use the basic ingredients of a really good taco:
Protein
Onions
Tomatoes and green chiles
Corn (fresh, canned, or frozen)
Taco seasoning
Tomato paste (for extra umami)
Broth
Toppings, such as cilantro, green onions, tortilla chips, cheese, sour cream
These ingredients combine to create a thick, substantial soup with Mexican leanings that taco lovers will really enjoy.
About the corn in the photo above: I thought I had a bag of corn in the freezer when I made the soup to photograph. Oops, I do not! But what I did have was a tub of corn mix that my local Kroger packages up. It's a mix that contains fresh corn, bell peppers, and red onions — part of their convenience food wall in the produce section.
So, no, I'm not calling for a fancy corn mix for this soup. Only showing that it's perfectly okay to use what you have on hand — close enough is good enough. 😉
What Kind of Meat Should I Use in Taco Soup?
The beauty of this dish is that it's extremely flexible, as far as meat is concerned. So, you can make it just as I've written it, or you can substitute your protein of choice. I've tested it all; it's all good! Here are my suggestions:
Ground beef or steak: the recipe below and the photos in this post use a lean cut of steak sliced into thin strips and then chopped a bit. You can also use lean ground beef. I do recommend lean beef because, while a high-fat choice is richly flavored, it's unnecessarily greasy and, in my opinion, interferes with the creamy result at the end.
Ground turkey or chicken: both produce a very satisfying soup, with the added bonus of a lower fat meal. As an every day option, it's actually my preference, as red meat is not part of my regular diet.
Beans: beans are a wonderful protein option here. I like black beans a lot in this recipe, but you can also go the white bean or pinto bean route. When I made it with Great Northern beans, I smashed up a portion of them before adding to the soup, and the texture it added was amazing. Use a 15 ounce can, draining and rinsing well. Skip the first pre-seasoning step, and instead add that one tablespoon of taco seasoning when you add the beans to the pot, then continue with the recipe.
Meat substitute: if you're not a vegetarian, you might be thinking, oh, lordy, just, no. But ground meat substitutes actually work quite well in this soup. My preference is Impossible Burger. Get the 12 ounce brick, and treat it just as you would ground beef in the recipe. Note, though, that it cooks much faster. If you're going for a vegetarian version of the soup, don't forget to use vegetable broth.
How to Make Taco Soup
What makes this an excellent weeknight soup is that there's no complicated prep or roux. Just layering flavors in the soup pot until they coalesce into a beautiful whole.
Season the meat with the taco seasoning. Brown the meat, and then add the onions to soften.
Bloom the tomato paste and remaining seasonings.
Add the vegetables, plus the broth, and simmer.
Temper the cream and sour cream with a little of the hot soup liquids, so that the dairy doesn't "break" when added to the soup, and stir in.
Serve with your favorite taco toppings.
Can You Make Taco Soup Ahead of Time?
Yes, absolutely! In fact, this is one of those soups that tastes even better the next day, because all of the amazing flavors will have a chance to rest and meld, while the texture slightly thickens.
It's a great meal-prep soup, too, because you can make a big batch on Sunday, and portion it out during the week. The soup should store 4 to 5 days in the refrigerator.
Can You Freeze Taco Soup?
Yes! Taco Soup freezes very well, and thaws and reheats with delicious result. You can freeze either the entire batch for a later meal, or portion it out into reusable (and microwavable) containers for individual servings and lunches.
If freezing for an in-office work lunch, don't forget to move the container from the freezer to the fridge the night before to begin the thawing process and make it easier to reheat on-site.
I hope you enjoy my version of this soup. It's Taco Tuesday, Soup Edition!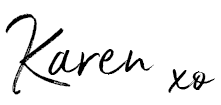 More recipes for taco lovers:
Print Recipe
Taco Soup
Taco Soup features all of your favorite taco flavors and toppings in one weeknight-friendly dish. Cooked all in one pot, this easy Taco Soup is perfect for those irresistible Taco Tuesday cravings!
Ingredients
1

pound

lean ground beef or thin steak strips

2

tablespoons

taco seasoning

(powdered not liquid)

1

tablespoon

vegetable oil

1/2

red onion

, diced

1

tablespoon

tomato paste

10

ounces

Rotel diced tomatoes and green chiles

(mild)

15

ounces

canned corn

(can also use fresh or frozen)

15

ounce

can beef or chicken broth

(low sodium)

2

tablespoons

sour cream

1/2

cup

heavy cream or half n half

1

green onion

, thinly sliced (roots removed)

2

tablespoons

minced fresh cilantro

(measure after chopping)

salt

, to taste

Suggested taco soup toppings

(optional):

sour cream or Mexican crema

sliced green onions

salsa

guacamole

tortilla strips

(or crumbled chips)

shredded cheese
Instructions
Sprinkle 1 tablespoon of the taco seasoning over the meat and gently mix. Set aside while prepping other ingredients.

Heat the vegetable oil in a 4-5 quart Dutch oven or soup pot over medium heat until the oil shimmers on the surface.

Add the meat, using a spatula to distribute it evenly across the surface, for fastest cooking. Stir frequently, breaking up the big chunks as you go.

When the meat has mostly browned (about 5 minutes), check the pot for excess grease/fat. Drain or spoon out and discard if there is more than about a tablespoon.

Add the onions to the pot and continue stirring.

When the meat is fully browned, add the tomato paste and the remaining 1 tablespoon of taco seasoning, mixing thoroughly.

Add the Rotel, the corn, and the broth, and increase heat to medium-high.

Bring the broth to a gentle boil, then lower heat to medium or medium-low to maintain a gentle simmer. Cook for 10 minutes and reduce heat to low.

Combine the cream and sour cream in a small mixing bowl. Remove a 1/4 cup of hot broth from the soup and whisk into the cream until combined. Then pour the mixture into the soup.

Taste the soup and add more salt as needed. (Add small amounts, stir, and taste again.)

Stir the green onions and cilantro into the soup, and serve with your favorite toppings.
Notes
I highly recommend using lean ground beef or a lean cut of steak. You want the soup to be full flavored and slightly creamy, but not at all greasy.
Whether you'll need added salt at the end depends on the sodium levels in your broth and in the taco seasoning. It's best to taste the soup once it's thoroughly cooked, and adjust the salt at that point.
This soup is flavorful on its own but toppings make it out of this world. Use your favorites, or set out a "toppings bar" for the family to add their own.
Nutrition
Nutritional information, if shown, is provided as a courtesy only, and is not to be taken as medical information or advice. The nutritional values of your preparation of this recipe are impacted by several factors, including, but not limited to, the ingredient brands you use, any substitutions or measurement changes you make, and measuring accuracy.