Browse through this round-up collection of the 40 most popular soups on SoupAddict! Whether you're looking for something filling and comforting, or light and healthy, chances are you'll find crave-worthy soup recipes for fall and winter here. Soup is the world's most perfect food!
Chicken Soup
Beloved by everyone, young and old, chicken soup makes the world go 'round! There's just nothing more comforting than a steaming hot bowl of chicken noodle soup on a cold winter's day. Especially when you're feeling a little sniffly and achy.
Vegetable Soup
The best way ever to use up a variety of veggies in a single recipe, vegetable soup is the perfect vehicle for delivering the day's worth of healthy vegetable goodness!
Winter Squash Soup
In terms of the sheer comfort factor, nothing really beats a squash soup, whether butternut, honeynut, kabocha, or pumpkin. The squash flesh cooks into a velvety texture — especially when combined with dairy or coconut milk — for a luscious sweet-but-savory delight. For the cook, the options run the gamut, from a lazy simmer on a Saturday afternoon to a super-quick-weeknight prep soup that's perfect for the busy family.
Bean Soups
Everyone needs at least one solid bean soup recipe in their meal-planning repertoire. Beans are healthy legumes loaded with fiber, protein, and essential minerals. The variety of beans to choose from is astounding (my favorite source for the freshest selection of heirloom beans is Rancho Gordo) and their charms are endless. While dried beans are always a favorite — cook them up separately in a pressure cooker — even canned beans are perfectly acceptable, especially for a fast weeknight meal.
Vegetarian/Vegan Soups
With the possible exception of salads, soup is the easiest course to celebrate plant-based eating, with healthy, tasty, and hearty vegetable-strong options galore. I have a lot of vegetarian and vegan soups on this site; the four below are vegan. They're so tasty and beautiful in the bowl that if you don't tell the family they're not eating meat, they probably won't even notice!
Mushroom Soups
Mushrooms are an amazing source of umami and make incredible soups with that extra special something that turns them absolutely craveable. Mushrooms pair well with so many other main ingredients — beef, grains, chicken, beans — that they're a natural component of some of the heartiest soups that I make.
Soups Inspired By Your Favorite Take-Out
"Soupifying" favorite dishes is a little hobby of mine: you take the recipe, deconstruct it, and then reassemble it all in soup form while retaining all of the flavor and character of the original. You'd be surprised what can be turned into a soup! Here, you'll find some of my favorite deconstruction projects. So much flavor in these take-out inspired soups!
Instant Pot Soups
If you're a fan of the pressure cooker, then you're going to love these soups! My Instant Pot soups were designed to be easy and weeknight fast enough. And I say that because, while a pressure cooker often doesn't save time (because of the time it takes to pressurize and then depressurize the unit), it's a hands-off cooking method that lets you do other things while it's working its magic.
Beef, Sausage & Bacon Soups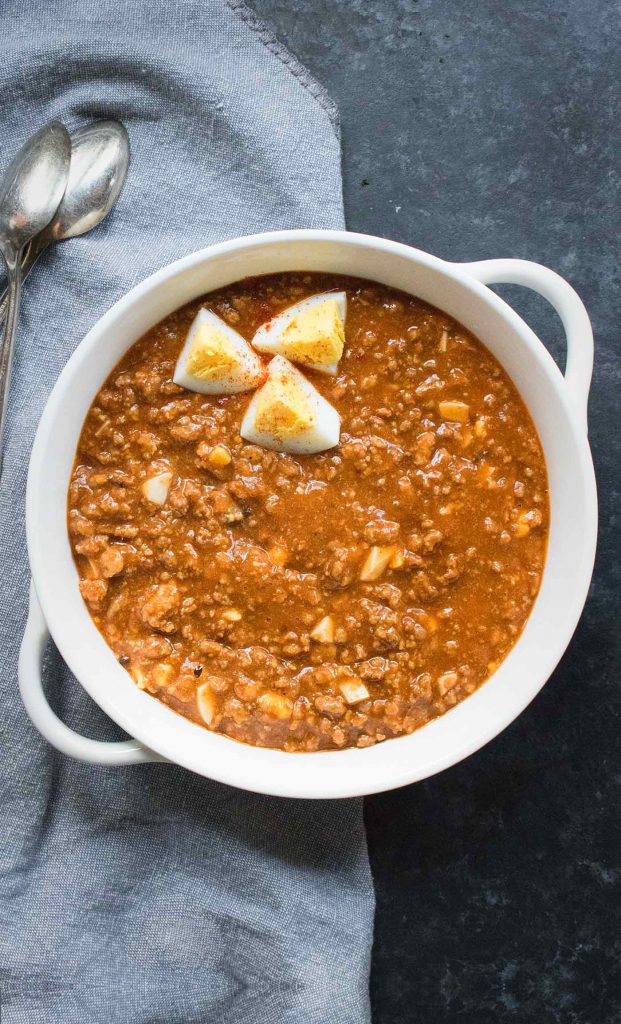 The soup-lovin' carnivores in your posse will appreciate these flavorful, hearty soups featuring loads of beef, sausage, bacon, and other juicy cuts. Perfect winter-comfort soups that the family will love!
Summer Soups
Soup in the summer? Yaas! It's probably no surprise to hear that I enjoy soup all year round — hot or cold, summer or winter — but you might need some convincing in the depths of August, right? And that's where gazpacho comes in. Chilled soups that are savory and refreshing at the same time. And some are no-cook blender soups, so you won't even heat up your kitchen. And if you're a summer vegetable person like me, my bright and tasty minestrone is a healthy use-'em-all-up option!
I hope you found some soup-making inspiration from this list. Or, browse my entire collection of soup recipes.
Here's to the tastiest soup season ever!