A delicious and unique homemade soup, Autumn Vegetable Soup contains fall's freshest vegetables capped with an irresistible layer of cheesy, crusty bread. A hearty, comforting soup for chilly evenings!
Crisp, sunny days with painfully perfect blue skies and red, orange and yellow leaves crackling across the still green grass. That's Autumn in the Ohio Valley.
Makes me wax all poetic like, these perfect October days. Saturday was a full day of raking leaves and pine needles, and turning over parts of the garden, and planting garlic and shallots for next year, and picking the last tomatoes of the season: the ripe ones for a final Caprese salad send-off and green ones for a batch of green tomato pickles.
True fact: soup is a big, warm hug at the end of a chilly Fall day. Enter my Autumn Vegetable Soup: a harmonious blend of fresh fall produce that's as vibrant as a forest in October.
Like many of you, I suspect, I grew up on Campbell's soup. Mom made my favorite vegetable soup extra special with a splash of tangy apple cider vinegar. My friends clamored for the alphabet soup, but not me.
Yup, I was the weird kid who ate her vegetables.
But, grown-up SoupAddict no longer eats soup out of a can. Not when fresh vegetables spring up from the ground from April to November. The scent of simmering soup signals hearth and home to me. And that's just not something to be found in a can.
Ingredients
Autumn Vegetable Soup is wonderfully flexible and can accommodate your favorite late-summer veggie preferences. Or whatever looks most appetizing at the local farmers' market! Here's a selection of what went into my soup today, pulled from my October garden:
Leeks — a member of the onion family, leeks are mild and ever so slightly sweet and go wonderfully with the other aromatics in this recipe, including a bulb onion, celery, garlic, tomatoes, and bell peppers.
Butternut squash — everyone's favorite winter squash, butternut squash adds texture and savory sweetness to vegetable soups.
Savoy cabbage — I love cabbage in soups. Love! Their sturdy leaves cook up tender with that instantly recognizable cruciferous, vegetal flavor.
Swiss chard — Another sturdy leafy green that holds up so well in soups. Be sure to cut out the tough stem (which you can discard or chop and saute with the other aromatics). If you don't have Swiss chard, substitute spinach or kale.
Tomatoes — I'm always happy to be able to use fresh tomatoes from my own garden. Especially heirloom tomatoes, which are extra flavorful. A beautiful Cherokee Purple went into this soup.
About the Bread
I used to call this soup Autumn Vegetable Bread Soup, but no one searches for "bread soup" so I changed the name. But make no mistake: Bread plays a role in this soup, and it's a good one.
Because sometimes you want the goodness of vegetable soup, but you also want some heft to the meal. Toasty chunks of bread sandwiching the soup does that quite well.
First, you'll line a Dutch oven with crusty slices of rustic bread. Then you'll ladle the cooked soup on top. And finish with a layer of bread, sprinkled with aged cheese, baked to melty goodness.
If you love bread-capped French onion soup, you'll love the treatment here!
And, SoupAddict being SoupAddict, I have to gild the lily: I top the individual bowls with a fried egg, for a cozy, protein-punched meal. (BTW, the pot shown in the photos here is a small, two-serving Staub Dutch oven, not a full 4 qt pot.)
Thick, hearty Autumn Vegetable Bread Soup, full of the season's best produce, and topped awesomely with toasty, crusty bread. It's not just soup; it's an embrace in a bowl, celebrating the very essence of fall.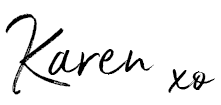 More vegetable soups to explore:
Print Recipe
Autumn Vegetable Soup
A delicious and unique homemade soup with fall's freshest vegetables and a generous portion of cheesy, crusty bread. This Autumn Vegetable Soup recipe is a hearty, comforting soup for chilly evenings!
Ingredients
2

tablespoons

extra virgin olive oil

1

leek

white and light green parts only, thinly sliced and rinsed

1

onion

diced

1

small butternut squash

peeled, seeds removed, and diced

1

red bell pepper

diced

1

rib celery thinly sliced

3

cloves

garlic

minced

2

medium tomatoes peeled and chopped or one 14 ounce can diced tomatoes

4

cups

vegetable stock

1

cup

water

2

sprigs thyme

leaves only

1

head savoy cabbage

coarsely chopped

2

large leaves Swiss chard

stems removed, coarsely chopped

Salt and freshly ground pepper to taste

8

thick slices rustic bread

fresh or day-old

olive oil

salt

1

cup

grated cheese

Gruyere or Gouda is nice

4

eggs

soft boiled or poached (or fried, if you don't like runny yolk)
Instructions
Heat 2 tablespoons of the oil over medium heat in a large stock pot. Add leeks, onion, butternut squash, pepper and celery. Let cook for 8-10 minutes, until onions are soft. Add garlic and stir until fragrant, about one minute. Add tomatoes and turn heat to medium-high. Add the cabbage, Swiss chard and a generous pinch or two of salt. Stir to mix well and cook for five minutes. Add stock and water and bring to a nice simmer. Turn heat to medium-low and cover the pot. Simmer for 20 minutes. Taste and adjust seasonings with salt and pepper.

While soup is simmering, cut bread slices into 2" pieces and place in one layer on a baking sheet. Brush bread lightly with olive oil on both sides. Season one side lightly with salt. Broil on high until toasted. Flip all bread pieces over and return to oven to toast the other side. Remove from oven.

Prepare the eggs in the style you prefer (e.g., poached, soft-boiled, or fried), and set them aside in a pan over low heat until ready to use.

Preheat the oven to 425 degrees (this should happen quickly because the broiler was just running). Line the bottom of a large oven-proof casserole or Dutch oven with half of the bread pieces. Ladle the cooked soup over bread. Layer the remaining bread on top of soup. Sprinkle cheese over bread and drizzle with olive oil.

Place dish, uncovered, in oven and bake for 10 minutes. Soup will be hot and bubbly. Spoon into four large soup bowls or mugs, making sure each gets an egg. Season egg lightly with pepper.
Nutrition
Nutritional information, if shown, is provided as a courtesy only, and is not to be taken as medical information or advice. The nutritional values of your preparation of this recipe are impacted by several factors, including, but not limited to, the ingredient brands you use, any substitutions or measurement changes you make, and measuring accuracy.