Hearty Italian flavors highlight this comfort food Chicken Parmesan Soup, with lots of grated Parmigiano Reggiano, melty fresh mozzarella, and a good helping of pasta. Fast and easy, this one-pot soup is just 30 minutes from stove to table.
Calendar winter might be wrapping up, but March in the Midwest is not exactly … springy. So while we're starting to crave the lighter foods of warmer weather — fresh strawberries, snappy greens, sweet carrots — hot soup is still very much a necessity.
I like to ladle hot soup into an XXL mug that I can just hold cupped in my hands for many, many warmth-giving minutes. Take a spoonful once in a while, then hands back on the bowl.
My chicken parmesan soup is not really fashioned after Chicken Parmigiana, the breaded chicken dish. It's just called chicken parmesan soup because there's chicken and lots of Parmigiano Reggiano. And for extra melty cheese love, the soup is topped with slices of fresh mozzarella. Which, okay, is like Chicken Parmigiana.
But this is soup. Soup so filling, with bites of rotisserie chicken and pasta and herbs that sometimes I just have it with a side of buttered toast and nothing else.
One of the beautiful things about soup is that it can be as easy or as complicated as your mood requires, and this soup lands firmly in the former, for weeknight meals where you just want to get something on the table in one pot, STAT, with no muss, no fuss. Let's get to it!
How to Make Chicken Parmesan Soup
Step 1: Saute the aromatics
Start by heating up the olive oil in a big pot. Toss in the onions, celery, and carrots, and saute until soft. Mix in the garlic and give it a minute or two to release its amazing aromas. Then sprinkle on the flour and stir, to form the basis for a thicker soup.
Step 2: Simmer the soup
Pour in your chicken broth, pasta, tasty marinara, optional cheese rind, bay leaf, and those Italian herbs. Stir it all up and let it come to a bubbly boil. Then, let it simmer for about 15 minutes. Test the pasta and make sure it's al dente (or softer, if that's your preference). Fish out the bay leaf and cheese rind. Quick taste test – need salt or pepper? Add it now!
Step 3: Finishing touches
Stir in the rotisserie chicken. Lay those mozzarella slices on the soup, and if you're feeling extra, pop it under the broiler until the cheese turns bubbly and golden. Finish with a sprinkle of grated cheese and parsley, and serve.
Cook's Tips
Use Quality Ingredients: As with most recipes, the quality of ingredients can greatly influence the final flavor. Invest in a good marinara sauce, and consider using homemade chicken broth if you can. And, it's pricey but consider indulging in a wedge of real Parmigiano Reggiano with the rind intact. Did you know that most pre-shredded and grated parmesan cheeses use wood pulp — cellulose — as a filler? If you've ever wondered why packaged shredded cheeses are so bland — even the sharp varieties — that's probably why.
Chicken Choices: While rotisserie chicken is a quick and flavorful option, you could also use boneless chicken breasts or thighs. If you go this route, seasoning and brown them in the pot first for extra flavor, then remove and shred or dice once cooked through and continue with the recipe as written.
Pasta Options: Penne is great, but other pasta shapes can be fun too! Rotini, farfalle, shells, or even broken lasagna sheets can give your soup a different character. Don't feel like you have to buy a new box pasta when you have others already at home.
Cheese Rind Magic: If you have it, don't skip the chunk of Parmigiano Reggiano rind! It infuses the soup with its cheesy, umami flavor. Store the rest of the rind in your freezer for soups and stews.
Spice It Up: If you want a bit of a kick, consider adding a pinch of red pepper flakes or a shake of hot sauce along with the Italian herbs.
Avoid Soggy Pasta: If you're planning on having leftovers, consider cooking the pasta separately and adding it to individual bowls before pouring the soup over. This keeps the pasta from absorbing too much broth and getting mushy during storage.
Herb Freshness: Fresh herbs make a big difference. If you have fresh basil, thyme, or rosemary on hand, toss them in!
Broiler Alert: If you're broiling the cheese on top, keep a close eye on it. Cheese can go from bubbly and golden to burnt very quickly.
Frequently Asked Questions about Making Chicken Parmesan Soup
Can I make this soup vegetarian?
Absolutely! Swap out the chicken broth for vegetable broth and omit the chicken. Consider adding beans or lentils for added protein.
Can I use other cheeses aside from mozzarella and parmigiano reggiano?
Sure thing! Provolone or fontina can melt beautifully. Asiago or pecorino can offer different flavor profiles as a grated topping.
How can I make this soup creamier?
If you're looking for a creamier texture, stir in some heavy cream or half-and-half towards the end of cooking.
How to store this soup?
Allow the soup to cool before placing in the refrigerator. It'll typically last 3-4 days in the fridge. Remember that the pasta will continue to soak up the liquid, so you might need to add more broth when reheating.
Can I freeze this soup?
Yes, but with a caution: Pasta tends to get mushy once frozen and reheated. If you plan on freezing, it's best to leave the pasta out and add it fresh when reheating the soup.
Can I use fresh tomatoes instead of marinara sauce?
Yes! If you have fresh tomatoes, chop them up and let them simmer a bit longer to break down and combine with other ingredients. You might want to adjust seasoning since marinara usually has herbs and spices added.
What if I don't have the Parmigiano Reggiano rind?
While the rind adds depth of flavor, you can skip it if it's not available. Boost the cheesy flavor by adding extra grated cheese at the end.
Can I use bone-in chicken pieces?
Yes, bone-in chicken pieces can make the broth even richer. Cook the chicken pieces in the soup, then remove, de-bone, and shred the meat to add back into the pot.
How can I make this soup low-carb?
Substitute the pasta with low-carb options like zucchini noodles (zoodles) or cauliflower florets. Remember to adjust the cooking time accordingly.
What can I do if my soup is too thick?
Simply add more chicken or vegetable broth to reach your desired consistency.
I hope you'll try this fast and hearty soup. Cheesy, with loads of chicken and carb-comfort pasta, it's a meal that hits the spot on chilly evenings.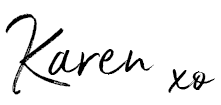 More Italian-inspired Soups to Try:
Print Recipe
Chicken Parmesan Soup
Servings:
4
generous servings
Ingredients
1

tablespoon

olive oil

1/2

medium white or yellow onion

small dice

1

rib celery

small dice

1

medium carrot

small dice

2

cloves

garlic minced

2

teaspoons

all-purpose flour

2

cups

chicken broth

2

cups

marinara

10

ounces

dried pasta penne

2

" piece parmigiano reggiano cheese rind

optional

1

bay leaf

1

teaspoon

Italian herb blend

Salt and pepper

2

cups

cooked chicken

rotisserie is nice
for garnish
Fresh mozzarella slices

Grated parmigiano reggiano cheese

Minced flat leaf parsley
Instructions
Heat the olive oil in a 4 to 5 quart Dutch oven or stock pot over medium heat, until the oil shimmers. Add the onions, celery, and carrots, and saute until soft, 8 to 10 minutes. Add the garlic, and stir until fragrant (just a minute or two). Sprinkle the flour over the vegetables and cook until its disappeared into the vegetables.

Add the chicken broth, marinara, pasta, cheese rind (if using), bay leaf, and Italian seasoning, and stir until mixed well.

Increase heat to medium-high and bring soup to a gentle boil, then reduce heat to maintain an active simmer. Cover pot partially with a lid and let simmer for 15 minutes. Test a piece of the pasta to make sure it's done to at least al dente. Remove and discard the bay leaf and parm rind. Taste the soup and add salt and pepper as needed.

Stir in the cooked chicken. Place mozzarella slices over the top of the soup (optional: place the soup under the broiler and heat until the cheese bubbles – make sure you're using a broiler-safe pot).

Sprinkle grated cheese and parsley over the soup, and serve.
Nutritional information, if shown, is provided as a courtesy only, and is not to be taken as medical information or advice. The nutritional values of your preparation of this recipe are impacted by several factors, including, but not limited to, the ingredient brands you use, any substitutions or measurement changes you make, and measuring accuracy.