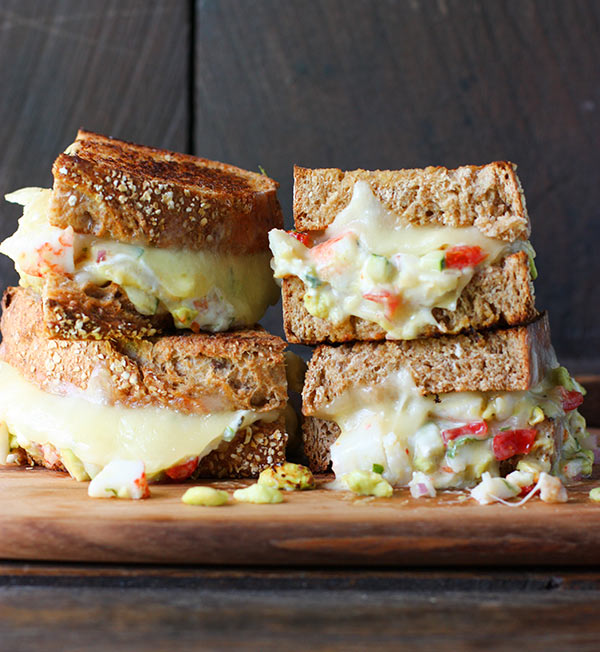 When I was growing up, leftovers were a curse. My mom was a good cook, but as a kid with a picky appetite and a weird list of food aversions (shredded coconut, cooked greens, casseroles, chili, meat pies, raisins, cooked fruit … the list goes on), it seemed like leftovers were always the things I really didn't like.
Chicken a la King (casserole). Chicken pot pie (meat pie). Kale and sausage (cooked greens). Blech. Leftovers were torture and I counted the minutes until the rest of the fam was done so I could get back outside and play.
I'm long over most of my food aversions (except for raisins and shredded coconut), and I now see leftovers through my mother's eyes: they're a blessing.
Good thing, too. When you cook for two, it's more like cooking for four, because that's the way food is packaged: spaghetti in one pound boxes, sauce in 24 or 32 ounce jars. A head of lettuce, a whole avocado, a red bell pepper, and a carrot makes more salad than even two salad-loving people can go through in one meal.
Ditto with being a food blogger. Thanks to the timing of the best natural light, it's rare that anything I prepare for photographing gets eaten immediately, so, it's essentially all leftovers.
That happened big time with the Avocado and Crab Pasta Salad from a couple of weeks ago. I had made the full recipe of crab salad, but only cooked up half of the pasta for photographing.
I had tons of crab salad leftover. But it was lunchtime, I was hungry, and I had a beautiful loaf of fresh multi-grain bread just sitting there. A little okay, a lot of Havarti cheese and, boom, lunch.
Like I said, I'm A-okey-dokey-kay with leftovers, but these leftovers I can really get behind. Oh man, ooey gooey, two-napkin crab salad grilled cheese sandwiches.
Cheesy hot sandwiches are the best!
Karen xo
Print Recipe
Decadent Crab Salad Grilled Cheese
Ingredients
for the dressing
1

tablespoons

olive oil

2

teaspoons

freshly squeezed grapefruit juice

1

teaspoon

minced fresh tarragon leaves

1

splash white wine vinegar

1

teaspoon

agave

1/4

teaspoon

salt
for the crab salad
4

ounces

crab meat

or imitation crab, sliced into chunks

1/2

avocado

skin and pit removed, chopped

3

or 4 cherry tomatoes

diced (about 2 heaping tablespoons)

2

heaping tablespoons diced cucumbers

2

heaping tablespoons small diced red onions

big pinch of salt
for the sandwich
4

slices

of a nice hearty bread

butter

for spreading

4

slices

of Havarti cheese

or other mild, melty cheese, like Muenster or Jack
Instructions
In a small bowl, whisk together the dressing ingredients and set aside. Toss the crab salad ingredients together in a medium bowl. Drizzle with the dressing just to coat (you might not need all of the dressing).

Heat a large grill pan or skillet over medium heat until water flicked onto the surface sizzles immediately. Butter one side of each slice of bread. Lay the slices butter-side up on the hot skillet and heat until the bottoms are lightly toasted. Flip, and immediately add one slice of cheese to each of the toasted sides of the slices. Let cook until the cheese begins to melt. Spoon crab salad onto two of the bread slices. (The amount you use will vary according to the size of the bread - you might have leftover salad.) Top each with the other two slices (cheese side towards the crab salad), and continue cooking, if necessary, to toast both sides of the sandwiches.

Serve immediately.
Nutritional information, if shown, is provided as a courtesy only, and is not to be taken as medical information or advice. The nutritional values of your preparation of this recipe are impacted by several factors, including, but not limited to, the ingredient brands you use, any substitutions or measurement changes you make, and measuring accuracy.