Love crispy tofu but tired of pretending that oven baking gives the right result? Discover the game-changing tofu prep and pan-frying technique that will give you the ultimate crispy texture without jumping through extra hoops, like freezing or deep frying. Say hello to crispy-on-the-outside, tender-on-the-inside tofu that rivals chicken nuggets. Let's dive into this simple yet satisfying Crispy Tofu recipe!
I was a vegetarian for a long time — and still lean heavily plant-based — but it took me many years to come around to tofu. It's mostly a texture thing, and I fumbled awkwardly with the many forms of tofu, using the wrong types for the wrong recipes.
To be clear about things, it's not the blandness of tofu that held me back. I love bland foods. Pasta, rice, quinoa — I can eat all of these in alarming quantities without a single complaint. A little butter or olive oil. A little salt. Black pepper. Maybe some nutritional yeast parm. Even plain. Pure comfort food.
And if you're new to tofu, you should know that tofu is the absolute GOAT at absorbing flavors and seasonings. No, bland was not the issue.
It's definitely tofu's squishy, spongey texture. I have issues with food textures — looking right at you, shredded coconut — and the thought of cubing up raw tofu and adding it to anything is still, to this today, too much for me and my tummy to handle.
Apologies to those who grew up loving raw tofu. If it makes you feel less insulted, I live in chili spaghetti country. I definitely understand the disappointment of people not properly appreciating your cultural cuisine heritage.
But thanks to my fellow food bloggers, I eventually learned how to cook tofu so that it firmed and crisped up in a result that I can fully enjoy. And I've made it kind of a personal challenge over the years to experiment with different techniques, seeking that allusive and most-prized — by me, anyway — super crispy, but also not burned, outer layer, with a tender, chewy (not squooshy!) interior.
For a long time, my go-to technique was baking it in the oven. Let's be real, though: It's kind of a pain. For maximum surface layer crispiness, you have to either cube or slice the big block into small pieces (otherwise you'll have a crispy layer over a huge chunk of soft interior). That's not a problem, the slicing … but flipping those pieces on a hot sheet pan for even cooking is no fun.
And, more to the point, it never achieved the crispiness that I was really looking for. I stuck with the process because it was good enough, and I appreciated the healthier result of baking tofu coated in marinade vs. frying it in oil.
But, no more. I came across a we-tried-all-the-techniques article from The Kitchn and immediately scrolled past the oven baking, freezing, and brining to the 10/10 winner: tossed with cornstarch and pan-fried in a shallow pool of oil. Not deep fried, just pan-fried.
Oh, and the kicker? Pan-frying in cornstarch is not exactly new, but here's what's new to me: The author recommends pulling the tofu apart by hand into scraggly chunks rather than cubing it.
This is key.
Skipping ahead to the end, the result is yes, yes, YES. This is it. My crispy tofu holy grail. It's the perfect bite: crispy on the outside, tender on the inside. Not terribly unlike a thinly battered chicken nugget.
I did stray from the process to impart my own personal preferences on the result, including seasoning the cornstarch with dried spices, so let's get to it!
Note that the steps below and the recipe card use 1/2 of a one-pound block of extra firm or super firm tofu, which is several servings, depending on how you're using it (e.g., topping rice bowls). You can easily scale the recipe to the entire block — just make sure you have a large enough skillet or are prepared to cook the tofu in batches.
How to Make the Perfect Crispy Tofu
Step 1: Press the tofu block
There are a few ways to drain the liquids out of tofu, which is important in order to get that perfect crisp:
Slice one end of the tofu package open and stand over the kitchen sink, pressing the block in its package between the palms of your hands. This will get the majority of the liquid out. Or,
Wrap the block in a thick cocoon of paper towels, set on a plate, and place something heavy on top of the block, like a small cast iron skillet weighted down with a can of something. Let sit for about 10 minutes. Or,
Use a retail tofu press, leaving the tofu in the press for about 10 minutes. I invested in a tofu press when I reached the point that the frequency made the purchase worth it.
This is the tofu press (affiliate link) that I use:
Step 2: Mix the coating
While the tofu drains, stir together the cornstarch and seasonings in a medium bowl, combining well.
Feel free to experiment with your own combo of seasonings. Mine here are smoky, salty, and slightly Mexican-leaning.
Step 3: Heat the oil in the pan
Set a nonstick or well-seasoned cast iron skillet over medium or medium-high heat and pour oil into the pan. I don't measure it out, just eyeball it.
It should be a thin layer that completely covers the pan's surface, with a little bit of depth to it. Let the oil heat to shimmering.
Step 4: Coat the tofu
While the oil is heating, tear the drained tofu into rough, bite-sized bits and add them to the cornstarch bowl.
Gently toss all of the pieces with a large spoon (or your hands) and make sure that all of the pieces are thoroughly coated. Add a little more cornstarch if there are bare spots on the tofu.
Step 5: Fry the tofu
When the oil is shimmering, add the coated tofu pieces to the pan in an even layer. Use a slotted spoon (or your fingers) to allow any loose cornstarch mix to sift through.
Let the tofu sit. It's tempting to continuously move the pieces around in the pan, but just let them be, so they'll get a nice crisp texture on the one side.
After three or four minutes, use a thin spatula to flip the tofu over. If you've let the tofu pieces sit long enough, they'll sometimes "join" and you can flip the whole batch in two or three big pancake-like pieces. Let the second side fry for another three or four minutes.
Then you can begin breaking up the pieces and sauteeing and stirring to ensure that all sides of the tofu bits get their turn against the hot surface. In total, it will take about 10 to 12 minutes for all of the tofu to crisp.
When the tofu has a nice golden cast to it, transfer to a paper towel-lined plate to cool. Then serve!
Why Tearing Instead of Slicing the Tofu?
I was surprised at the difference this made. But, thinking about it, it makes perfect sense. People like me value food textures as part of the enjoyment of eating.
Most people do, I suspect, without really realizing it, but because of my extreme reactions to certain foods — like the aforementioned evil coconut shreds, and other random foods, like raisins … and also as a recipe developer — I spend a lot of time thinking about how to make dishes extra enjoyable.
Tearing tofu by hand into irregular bits and bites does a couple of things. The irregular surfaces allow for more crisping in the nooks and crannies. And using a not-cubed shape pretty much eliminates any threat of that squishy texture that grates on my nerves (i.e., picture pinching a cube of tofu between your thumb and forefinger [shiver]).
Even if you don't have texture issues, I can't recommend highly enough tearing the tofu. It's delish. And I don't mind having a great excuse to skip knife work.
Frequently Asked Questions about Crispy Tofu
What kind of tofu should I use?
Tofu is sold in many forms, categorized by its texture and moisture content. Most grocery stores in the U.S. should carry "extra firm," which is a nice, solid block packed in water.
My local Kroger also sells "super firm," which is packed in minimal liquids and takes less effort to drain.
While I do prefer the super firm, extra firm is absolutely fine. If you find just "firm," you might need to drain it a bit longer, and it will probably be more crumbly when you tear it apart to fry.
Can you skip pressing or draining the tofu block?
Technically, yes, you can skip an extended draining of the tofu block. But keep in mind that the major factor in achieving a crisp coating is that the tofu is not sopping wet. It's not so much that the outer layer won't crisp, but rather if the interiors of the chunks are still quite moist, that moisture will leach out into the crisp exterior and soften things up fast — perhaps even before the meal reaches the table.
At a minimum, you should at least press the block between the palms of your hands over the sink until most of the dripping stops, and then blot with a paper towel. Super firm tofu is packed with minimal liquids and requires less pressing, but even the standard extra firm is packed in quite a bit of water.
I've compared pressed and unpressed, and for my tastes, I vastly prefer pressed and drained.
Can you use marinades with crispy tofu?
The success of the extra crispy exterior of the tofu depends on the absence of moisture. While marinated tofu is awesome, crispy tofu is a different product.
My advice is to approach it with a similar mindset to frying chicken: you don't coat a drumstick in marinade before frying it. (Remember, the batter used for frying chicken is not a marinade, but rather a collection of ingredients whose sole purpose is to create a crispy texture).
Instead, drizzle your favorite sauce over the crispy tofu at serving (or if the pieces are big enough, serve with a dipping sauce).
Can you make crispy tofu ahead of time and store it?
Not if you want it to stay perfectly crispy! Also similar to fried chicken, the tofu's interior is not bone dry and will impart moisture to the outer, crispy layer, softening it.
You might come across suggestions on the interwebs to heat it up again in a skillet, or stick it under the broiler for a few minutes.
These are not terrible things to do, but they won't return the tofu to its former extra-crispy glory. And, in terms of leftovers, that might be perfectly okay! But for maximum crispiness, make it and then serve it.
What can you use instead of cornstarch?
Try arrowroot starch. I've not had a lot of luck myself with all-purpose flour. It's too thick and clumpy for my tastes (but might not be for yours — but it's possible that something like Wondra (a brand of finely milled flour) would work well).
Ideas for Using Crispy Fried Tofu
Use as the main protein in a rice bowl
Cool to room temp and use as croutons in a green salad (so delish!)
Add at the end of a vegetable stir fry
Crispy fried tofu tacos!
Add them to scrambled egg wraps
Top a creamy soup with them (always love a good soup topper!)
I hope this recipe inspires you to try this perfect Crispy Tofu, and discover the delightful texture you can achieve with a simple stove-top preparation. H/T to The Kitchn for convincing me to try pan-frying once again, with excellent technique tips.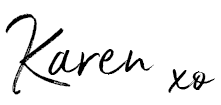 Print Recipe
Perfect Crispy Tofu
Try this easy technique for perfectly crisp tofu, every time.
Ingredients
8

ounce

block or slab of extra firm or super firm tofu

vegetable or peanut oil

3

tablespoons

cornstarch

1

teaspoon

Sazonador Total seasoning

(or similar)

1

teaspoon

smoked paprika

1/4

teaspoon

onion powder

1/4

teaspoon

garlic powder

1/4

teaspoon

tajin seasoning

(optional)
Instructions
Press the liquids from the tofu as best you can. It doesn't need to be completely dry, but the drier the tofu, the crispier the exterior.

In a medium bowl, mix together the cornstarch and seasonings.

Place a large skillet over medium to medium-high heat and pour in enough vegetable oil to coat the bottom of the skillet with a little bit of depth.

While the oil heats, tear the tofu into scraggly bite-sized bits and add them to the cornstarch. Toss well to coat. If you need to, add more cornstarch to ensure all the pieces have a coating on them.

When the surface of the oil is shimmering, add the coated tofu pieces to the pan in a single layer. Use your fingers or a slotted spoon, to allow the extra seasoning to sift out. Let cook undisturbed for 3 minutes.

Flip the tofu pieces and cook the other side, undisturbed, for 3 minutes or so.

When the second side has a golden tint to it, you can begin stirring and breaking up any clumps of tofu that have stuck together.

Continue sauteeing until the tofu is nicely crisped. In all, it will take about 10 to 12 minutes for the tofu to crisp.

Transfer to a paper towel-lined plate and let rest.

Use immediately for hot dishes, or let cool to room temp for things like salads.
Nutritional information, if shown, is provided as a courtesy only, and is not to be taken as medical information or advice. The nutritional values of your preparation of this recipe are impacted by several factors, including, but not limited to, the ingredient brands you use, any substitutions or measurement changes you make, and measuring accuracy.