Loads of healthy vegetables create a hearty Chicken Gnocchi Soup with tons a flavor, punched with a little bacon and spices. This crave-worthy soup is weeknight easy!
Comfort food season is here, and it's time to embrace heartier meals such as this Chicken Gnocchi Soup recipe. Inspired by Olive Garden's classic Chicken & Gnocchi, this version pumps up the nutrition with loads of aromatic vegetables for a hearty, healthier soup that's perfect for cozy nights.
As the days grow shorter and the brisk chill of fall approaches, there's nothing quite like wrapping your hands around a warm bowl of soup. It's like a hug for your soul, especially after a long day. Now, we all have our go-to comfort food recipes, but today is about a twist on a classic that's not only comforting but also teeming with nutrients!
As a big fan of vegetables, I've included a medley of colorful and healthful vegetables. We're talking butternut squash, bell peppers, broccoli — each bringing their own unique set of nutrients and flavors to the pot.
But carnivores, fear not, I haven't forgotten you! This soup is made extra craveably savory with bacon. And to make sure Chicken Gnocchi Soup is weeknight-friendly, I call for rotisserie chicken (or any cooked chicken).
Ingredients and Substitutions
Chicken — To keep the soup fast-cooking and easy, I always use rotisserie chicken from the grocery store. Remove and discard the skin, and use both white and dark meat. You can, of course, start with raw, boneless chicken parts. Sear them well in the pot first with a little olive oil, and then transfer to a plate and continue with the recipe, except add the chicken to the pot at the same time as the gnocchi, and ensure that the chicken cooks all the way through.
Bacon — To punch up the savoriness, I added bacon, cooking the veggies in the rendered fat. I usually use turkey bacon tbh, but use your favorite.
Gnocchi — There are a lot of interesting gnocchi on the market these days, including whole wheat for the flour portion of the gnocchi (the other portion being potato). I've even found chickpea gnocchi, although I haven't tried that yet. In the fall, I make pumpkin gnocchi, which is not only fun but goes really well with Creamy Pumpkin Soup. I've also seen gluten-free gnocchi, if that's an option you need to pursue.
Veggies — I really wanted to get a lot of veggies into this soup. The Chicken & Gnocchi Soup is Olive Garden's most unhealthy soup (depending on your view of what "healthy" is), with loads of cholesterol and sodium and very little fiber.
I love creamy soups as much as the next soup aficionado, but sometimes it can feel like you're having a little bit of ingredients with your bowl of cream, rather than the other way around! Rest assured, the vegetables act as an aromatic base for this soup, rather than being a punch of vegetal flavors.
So, you can be really flexible with the veggies you choose. In addition to what I used in the recipe card below (which was what I had on hand from my vegetable gardens), think, carrots, celery, fennel, cauliflower or zucchini. Ooo, leeks would be yummy; I'll have to try that next time. And greens, like spinach or kale.
When I say veggie-loaded, I'm not kidding — here's the pot as they cook:
Cook's Tips & FAQs
Chop the vegetables in advance: Having all your vegetables chopped and ready to go can speed up the cooking process and make it more enjoyable. Stash them in a bowl in the fridge until you're ready to cook.
Use a good quality broth: For some soups, water is an excellent base, but for Chicken Gnocchi soup, I highly recommend using a tasty chicken broth. Low-sodium is absolutely fine. Homemade is even better.
Don't overcook the gnocchi: If there will be a delay in serving the soup after cooking, hold off adding the gnocchi until closer to dinner time. Gnocchi is mostly potatoes, and potatoes can get mushy in hot liquids.
A little cheese, please: A nice sprinkle of grated aged cheese, such as parmesan or pecorino romano is a nice touch.
Can I use store-bought gnocchi or should I make it from scratch?
Either works! Store-bought gnocchi is a great time-saver and usually turns out well in this soup. However, if you're up for a culinary adventure, homemade gnocchi will definitely add a personal touch to your dish.
What kind of chicken should I use?
I always use a rotisserie chicken, but you can use raw, boneless, skinless chicken breasts or thighs (or both!) based on your preference (see substitution notes above). Chicken thighs are generally more flavorful and juicy, whereas breasts are leaner.
How long will this soup keep in the fridge?
This soup will keep for about 3-4 days in the fridge. Make sure to store it in an airtight container.
Can I freeze this soup?
The soup base can be frozen, but if it's your intention to make and freeze the soup for a later meal, I would highly recommend leaving out the gnocchi and dairy for the freeze. Later, to serve, cook the gnocchi in a separate pot and then add to the soup when reheating.
I hope you'll try this version of Chicken Gnocchi Soup. It's pure carby comfort food in a bowl!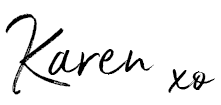 More Gnocchi Recipes to Try:
Print Recipe
Chicken Gnocchi Soup
Ingredients
1

tablespoon

olive oil

2

slices

bacon

chopped

1/2

cup

chopped onion

about 1/2 of a medium

1/3

cup

chopped celery

1/2

cup

chopped butternut squash

1/4

cup

chopped broccoli florets

1/4

cup

chopped red bell peppers

1

clove

garlic

minced

1/4

cup

white wine

3

tablespoons

flour

1/2

teaspoon

smoked paprika

1/2

teaspoon

kosher salt

big pinch black pepper

1

quart

low sodium chicken broth

1

pound

gnocchi

if using frozen, let them thaw first

3

cups

cooked chicken

shredded

1/2

cup

half and half or whole milk

1/2

cup

grated parmesan cheese

1

teaspoon

minced tarragon
Instructions
Heat oil in a 4 to 5 quart Dutch oven or stock pot over medium until shimmering, then add the bacon. Cook until the fat begins to render and the meaty parts turn golden. Add the onions, celery, and butternut squash, and cook until the onions are translucent and the edges of the squash turn golden. Stir in the broccoli, peppers, and garlic, and continuing heating the vegetables until they're cooked through.

Deglaze the pan with the white wine, mixing well with the vegetables and bacon. Sprinkle the flour, paprika, salt, and black pepper over the vegetables and stir to coat. Add the chicken broth and bring the soup to a light boil. Reduce heat enough to maintain an active simmer for 10 minutes.

Add the gnocchi, increasing heat, if necessary to maintain a simmer. After 5 minutes, reduce heat to low and add the chicken, dairy, cheese, and tarragon, stirring well. Taste for seasonings and adjust as necessary. When the chicken has reheated, ladle into bowls and serve.
Nutritional information, if shown, is provided as a courtesy only, and is not to be taken as medical information or advice. The nutritional values of your preparation of this recipe are impacted by several factors, including, but not limited to, the ingredient brands you use, any substitutions or measurement changes you make, and measuring accuracy.