Experience the harmonious blend of zesty ginger and fresh scallions in this Easy Ginger Scallion Sauce recipe. A staple in Asian cuisine, this versatile sauce seamlessly complements a variety of dishes, from rice bowls to stir-fries to marinades. So simple to prepare yet packed with savory flavor, this sauce and beloved condiment is a must-try for those looking to elevate their culinary creations.
I didn't grow up with Asian cuisine. Like, not at all. Mine was strictly Midwestern meat and potatoes, hamburgers and hot dogs, macaroni and cheese, and casseroles of various unidentifiable mixtures.
The most adventurous meals we had were of the infamous Cincinnati chili spaghetti variety. Which, don't get me wrong, is quite the cat's meow. But very little else that wasn't American or Eastern European in origin.
As a young adult living on my own, I quickly latched onto the stir fry, thanks to some cookbook or other, and it was my go-to meal for many years, as it was cheap and super flexible.
I even bought a wok, which sat out on the stove all the time because why bother putting it away when it cooked both breakfast and dinner with equal ease?
That, of course, was not Asian cooking. But complicating my learnings was the lack of availability of basic Asian ingredients at the grocery store. Instant ramen, rice vinegar, soy sauce, that was about it. Now my Kroger has an entire aisle of Asian-leaning ingredients, but back in my formative cooking years … nada.
Which is probably why you'll find so many fusiony Asian recipes on this site — I didn't have access to authentic ingredients, so I improvised and that mish-mash of American and Asian became my comfort zone, incorporating new ingredients as they became available over the years.
But this Ginger Scallion Sauce is pretty darn close to authentic, and it's also a stellar example of why it's so easy to love the flavors of Asian cuisine.
Ingredients
Just a few simple ingredients create an umami bomb of flavor:
Scallions — Also known as green onions, scallions are the stars of this recipe. Scallions have a milder onion flavor than bulb onions and can be enjoyed raw with less, um, aromatic consequences.
I slice off and discard only the root end and then use the full stalk, whites included. I've never quite understood why some folks get so finicky about discarding the whites. They're only slightly stronger than the greens.
Salt — I use my favorite kosher salt here. You won't need much, but you do want to sufficiently season the scallions, as they'll be doused in oil.
Neutral oil — Olive oil lovers, stand down. For this recipe, you'll want to use a flavorless oil for sure. Vegetable, grapeseed, and sunflower are all good choices. Canola oil, while flavorless, just isn't my favorite to work with, so I can't recommend it.
Note that if your oil solidifies at refrigerator temperatures, it's not a problem, in terms of storing your sauce. It just means the sauce will need a few extra minutes on the counter to re-melt the oil.
Ginger paste — I unapologetically use prepared ginger paste for just about everything. And to make this recipe even easier than it already is, I recommend paste here as well. Of course you can use fresh ginger root. Choose a nice sized piece, about a thumb's length, peel it, and mince it.
Fish sauce — I used a splash of soy sauce for a long time, until I saw an episode of Milk Street where they recommended fish sauce instead. Honestly, I love it both ways, but when I have fish sauce on hand, I'll use it.
Sugar — A pinch of sugar is optional, but it balances the strong, funky umami of the fish sauce.
Chunky or thin?
One of the qualities that I appreciate about this condiment is that I can make it chunky or saucy to suit the intent. As a meat marinade, or topping a rice bowl or stir fry, I love it chunky. So while I still use ginger paste, I chop the scallions into small but still well-formed pieces.
As a dipping sauce, something a little smoother will help the sauce stay on and stick to the dipping device. It's all good, though, so choose your preferred texture.
How to Make Ginger Scallion Sauce
Step 1: Prepare the Scallions
You can either manually chop the scallions into pea-sized pieces or pulse them in a food processor until shredded but not pasty.
Scrape the scallions into a large heat-proof bowl. You'll want to use a large bowl because you'll be pouring in hot oil later, and you want some walls between you and that sizzling oil.
Sprinkle salt over the scallions, 1/4 to 1/2 teaspoon. Stir well to distribute.
(Note that if you need to condense time, you can do steps 1 and 2 simultaneously: heat the oil while you chop the onions. But keep an eye on the oil!)
Step 2: Heat the Oil
Place a small pot or skillet over medium to medium-high heat and add 1/4 cup of neutral oil. Let the oil heat until the surface shimmers like the ripples from a raindrop on a puddle.
Step 3: Combine everything
Carefully, carefully pour the hot oil into the bowl with the scallions. It will bubble and sizzle alarmingly for a few seconds.
Once the mixture is calm, stir in the ginger, fish sauce, and sugar (if using).
Let the sauce cool to room temperature and then transfer to a sealable container. Store in the refrigerator.
Frequently Asked Questions for Ginger Scallion Sauce
Can I use a different oil instead of the ones mentioned?
Yes, but take care to make sure it's flavorless to let the spotlight shine on the ginger and scallion. Olive oil and coconut oil, for instance, have strong flavors which might drown out everything else.
How do I store the sauce?
Store the sauce in an airtight container in the refrigerator. It usually lasts a week or two, but always check for signs of spoilage before use.
Can I use a food processor instead of chopping by hand?
Yes, absolutely! "Easy" is in the eye of the beholder, lol, and to me easy is having fewer dishes to wash up afterward, even if it means chopping by hand. But if knife work isn't your thing, use a food processor to break down the ginger and scallions, separately, into a sort of shreddy mince.
Can I add any other ingredients to the sauce?
Absolutely! Some people add sesame oil, red pepper flakes, or even a touch of vinegar for an extra layer of flavor. Customize it according to your taste buds!
Is Ginger Scallion Sauce spicy?
The sauce isn't "spicy" in the sense of being hot, but ginger does add a warm, zesty kick. If you're sensitive to spice, you might find it has a little punch!
Can I make a vegan or gluten-free version?
Yes. To make the sauce vegan, replace fish sauce with soy sauce or tamari, 1:1.
To ensure the sauce is gluten-free, use the fish sauce as written, or tamari or even something like amino acids (but double-check all labels to be safe).
Can I use ginger powder?
While fresh ginger or ginger paste is preferred for its zesty flavor and juicy texture, in a pinch, you can use ginger powder. However, the flavor and consistency will be altered.
How to Use Easy Ginger Scallion Sauce
What dishes pair well with this sauce? Ginger Scallion Sauce is very versatile and adds a pungent, savory bite to so many dishes. Think beyond strictly Asian cuisine. I basically use it like a salsa.
Here are some ideas for using this condiment:
Use as a finishing touch to rice bowls
Spoon over chicken, beef, or tofu, like a chimichurri
Drizzle on roasted potatoes or roasted vegetables
Use generously as a topping for noodle bowls and ramen dishes
Add a generous dollop to soup (so yummy!)
Serve in bowls for a dipping sauce for dumplings, chicken nuggets, or sliced sausages
Top Asian-inspired tacos, like these Korean Beef Tacos
Spoon over an omelet or scrambled eggs
Top a roasted potato or sweet potato
As a soup fanatic, I frequently have Thai Coconut Chicken Soup (or Kroger's packaged version when I'm short on time) for lunch and that wonderfully thick and coconut-creamy soup goes right off the chain with a big dollop of scallion sauce on top.
Condiments are one of my favorite ways to liven up — and change up — my mainstay recipes. Ginger Scallion Sauce is a frequent resident in my refrigerator, especially in the summer, when vegetables and rice and pasta take center stage during hot weather.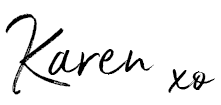 Print Recipe
Easy Ginger Scallion Sauce
Experience the delicious, harmonious blend of zesty ginger and fresh scallions in this authentic Ginger Scallion Sauce recipe. A staple in Asian cuisine, this versatile sauce seamlessly complements a plethora of dishes, from stir-fries to marinades. Simple to prepare yet packed with flavor, this sauce is a must-try for those looking to elevate their culinary creations.
Share via Text
Ingredients
1/4

cup

neutral oil

, such as vegetable, grapeseed, or sunflower

5 or 6

scallions

(green onions), root end removed, chopped fine

1/4

teaspoon

kosher salt

1

tablespoon

ginger paste

(or finely minced ginger root)

1

tablespoon

fish sauce or soy sauce*

pinch

of sugar
Instructions
In a small pan, heat the oil over medium-high heat until the surface shimmers. Do not wait until it begins smoking.

Place the chopped scallions in a large, heat-proof bowl and sprinkle the salt over the top. Give everything a toss.

Carefully pour the hot oil over the scallions. It will bubble and sizzle.

Stir in the ginger, fish sauce, and sugar until well combined.

Let the sauce cool. Cover the bowl — or transfer the sauce to another container — and store in the refrigerator.
Notes
*Soy sauce will make the condiment vegetarian. You could also use sesame oil — maybe start with a teaspoon, as it's a strongly flavored oil.
Nutritional information, if shown, is provided as a courtesy only, and is not to be taken as medical information or advice. The nutritional values of your preparation of this recipe are impacted by several factors, including, but not limited to, the ingredient brands you use, any substitutions or measurement changes you make, and measuring accuracy.