A delicious fusion of marinated beef with a Mexican taco foundation, Korean BBQ Beef Tacos are make-ahead easy and delightfully tasty, with a crunchy slaw mix and pickled red onions.
If I had to rank foods, I think that tacos would come in at a solid #2 for the world's most perfect food. (We all know what I would pick for #1!)
The taco is just brilliant: flour or corn tortillas — depending on what you're in the mood for, carby vs. earthy — filled with anything you put your mind to (but maybe not soup, lol).
Vegetarian, pescatarian, keto, gluten-free, or wildly omnivore, the taco suits everyone. Whatever you're craving, there's a taco for it (except, possibly, the Choco Taco).
And that includes when I get a craving for the sweet and succulent notes of Korean BBQ (a.k.a, bulgogi). These tacos were exactly what I needed in the moment — beefy, crunchy, tangy. Love it!
It was also the first time I used "street taco" tortillas. They look so smol in the packaging that I was a bit frowny-faced about it all but went ahead with the purchase anyway. It was the right decision!
They hold a well-balanced portion of each of the ingredients, and they make for easy bites because, folded in half, they actually fit in your mouth. All around, they're just not as messy as regular "taco" sized tortillas and the fillings never fell out the back during a bite.
How to Make Korean BBQ Beef Tacos
It all starts with the beef! Choose a nice flank steak or cut of top sirloin. Trim off the fat, and cut into short, thin strips. Why short strips? Because, as a cook, I think a lot about how people eat my food, and I care about the experience of eating as much as the food itself.
It's quite annoying when you bit into a taco and pull out a long strip of something, leaving the rest of the taco empty. See the onions in the photos here? They're longer than I would normally slice them, by two times. It's just like soup ingredients on a spoon. I think about the bite and creating a pleasant moment, i.e., long slurpy noodles, NO; small ditalini pasta, yes.
Then, there's the marinade. Years ago, we had to make our own Korean BBQ sauce here in the states (unless you were lucky enough to have a well-stocked Asian grocer nearby), and hope that we were coming close to an authentic result.
But now, a variety of bottled sauces should be available at most grocery stores. Mine carries 5 or 6. I usually go with the Bibigo brand.
Place the beef strips in a bowl and coat and cover with the sauce. Use as much as it takes. Cover the bowl and refrigerate for at least 2 hours, even overnight.
For crunch, I buy a bagged salad or slaw mix — whatever has green or red cabbage in it, and maybe some leafy lettuces. I chop them up into small pieces (the bite, again) and mix in some green onions and cilantro for extra flavor.
As a topping, I love a pickled-something. Sometimes jalapenos. Today, red onions. Just a quick pickling while you prep the other ingredients will do it.
Fold everything into a warm flour tortilla and enjoy!
Can the ingredients be made ahead?
Yes, all of the ingredients for these tacos can be prepped ahead of time. Here's how:
Beef – you can marinate the beef hours ahead of cooking, even overnight the night before. You can also marinate and cook the beef a couple of days ahead of time, for extra speed at dinner.
Salad mix – chop the cilantro and green onions and mix with the salad or slaw mix. If the salad has large chunks, go ahead and chop them into smaller pieces that will easily fit on the taco.
Red onions – the red onions can be placed in their pickling brine the morning of, or overnight, if you don't mind the deeper pickling.
Store everything in the fridge, covered, until ready to cook.
How do you heat flour tortillas?
Tortillas heat up quickly so you have several options available. Keep in mind that certain brands are more "uncooked" than others, and stove-top heating may produce the best result. (E.g., some corn tortillas are almost raw feeling, and benefit flavorwise from the direct, dry heat of a hot pan.)
Microwave – Heating tortillas in the microwave will create soft, very flexible shells. Place 4 or 5 on a microwave-safe plate, nested between damp paper towels. This creates a steamy enclosure that keeps the tortillas soft and pliable.
Skillet on stove top – To recreate the char on flour tortillas that you see in the photos in this point, heat a dry skillet over medium. Lay a tortilla flat on the surface and let warm undisturbed for a minute or two. Use tongs to lift one edge to inspect the underside for char marks. When present, flip the tortilla over and heat for one minute more. This creates a sturdy but flexible taco shell. This is my preferred method.
Gas burner – If you have a gas stove, you can get a quick char on a tortilla by holding it over an open flame with tongs. Be sure to protect your hands!
After warming the tortillas, stack them on a plate and cover with a towel to hold in the steamy heat (a tortilla warming container with a lid, like what they use in restaurants, is not necessary although convenient).
Can the extra flour tortillas be frozen?
Yes! Both flour and corn tortillas freeze and keep very well. Make sure you transfer them to an air-tight freezer-weight zipper bag. Don't leave them in their original packaging, especially if it has just a twist-tie closure. Most retail packaging is very thin and easily poked with holes during handling.
To thaw, leave the tortillas in the bag on the counter for about an hour. Or to speed the process, microwave them on low power until warm.
Tortillas will stay fresh in the refrigerator for about a week and can be frozen for up to 6 months.
And there you have it: a scrumptious, internationally-inspired fusion of the World's Second Most Perfect Food!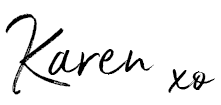 More Taco recipes:
Print Recipe
Easy Korean BBQ Beef Tacos
These succulent beef tacos use prepared Korean BBQ for ease and speed. Just a few ingredients create an amazing taco spread for an irresistible weeknight meal.
Ingredients
1

pound

flank steak or top sirloin,

sliced stir-fry style into thin, short strips

1/2

cup

Korean BBQ sauce

(I like the Bibigo brand)

1/2

red onion,

thinly sliced into strips

vinegar

(recommend rice wine vinegar)

2

cups

bagged chopped salad or slaw mix

(see notes)

1

green onion,

white and green parts sliced thinly

2

tablespoons

fresh minced cilantro

10 to 12

street taco (small) flour tortillas

2

limes

sliced into small wedges
Instructions
Place the steak strips in a large mixing bowl and toss with the Korean BBQ sauce. Cover, and allow to marinate in the fridge for at least 2 hours (or overnight).

When ready to prepare the tacos, place the red onion strips in a shallow serving bowl and cover with 50% vinegar and 50% water. Let the onions soak while you work, for a quick pickling that will mellow the harsher notes of the onion.

If the salad or slaw mix is very chunky, give it a quick chop to create smaller pieces that will sit neatly in the taco shell. Stir in the green onions and cilantro (reserve a little cilantro for garnish at the end, if you'd like). Note that you can prep this mix ahead of time and stash in the fridge.

To cook the beef, preheat a large skillet over medium-high heat. The skillet is ready when you flick drops of water onto the surface, and they immediately sizzle and evaporate.

Add the beef to the skillet. If there are extra juices in the bowl, leave them behind. Saute the beef, stirring frequently until fully cooked and slightly caramelized — a light crust is also okay — from the marinade. Remove to a serving dish.

To prepare the tortillas, heat a dry skillet over medium heat and add a tortilla. Let heat for a minute, and then lift with tongs to check the underside. It should be lightly charred in spots. Flip and repeat. Move to a plate and cover with a towel to steam. Continue with the remaining tortillas. If your pan is large enough to accommodate multiple tortillas at once, go for it!

Drain the vinegar solution from the onions.

Serve the beef, salad mix, onions, lime quarters and reserved cilantro separately so that guests can build their tacos. (Squeeze a lime wedge over a taco for extra zing.)
Notes
Most grocery stores carry a decent selection of bagged salads. I usually buy an Asian slaw mix, but really any mix that has green and/or purple cabbage would be great. I love veggies so extra veggies, such as carrots or radishes, in the mix are a bonus, not a negative! If you don't want to buy, or don't have access to, a bagged salad, choose green cabbage and slice the head in thin, short strips.
Nutritional information, if shown, is provided as a courtesy only, and is not to be taken as medical information or advice. The nutritional values of your preparation of this recipe are impacted by several factors, including, but not limited to, the ingredient brands you use, any substitutions or measurement changes you make, and measuring accuracy.