A substantial, flavor-loaded soup with Mexican leanings, Vegetarian Tortilla Soup is an easy weeknight soup that's perfect for Meatless Mondays. Naturally gluten-free, dairy-free, and vegan.
This is one of those soups you turn to at the end of a long day, where you really need something that's not heated up in the microwave but don't want to spend a lot of time in front of the stove, either.
Vegetarian Tortilla Soup is also a recipe for which I usually have all of the ingredients on hand without having to make a special trip to the store. Including the jalapeno pepper, because I grow these peppers every summer and chop and freeze a winter's worth. Love vegetable gardening!
The basic ingredients make a perfectly lovely, brothy tomato soup. But the star of the show, to have no doubts about it, are the tortillas.
The tortillas – used here in chip form – add a savory corn flavor, and thicken the soup very nicely. If you're a thick-soup lovin' kind of a person, which I absolutely am.
Corn Tortillas vs. Tortilla Chips
Traditionally in tortilla soup, corn tortillas are sliced into strips and placed in the bottom of the bowl before ladling in the soup.
I do a couple of twists on this.
First, I use tortilla chips instead of the flat tortilla wraps. I almost never have tortillas on hand because I intensely dislike commercial corn tortillas. They're stiff and weird and somehow rubbery. Ick. Homemade corn tortillas rock the party, but, as much as I love cooking, I admit that I rarely make them at home.
Chips are just as tasty and their salty nature means you don't have to try as hard in seasoning the soup.
Second, I blend the tortilla chips right into the soup, to both flavor and thicken it. Oh, and I almost always use Hint of Lime tortilla chips, to add an extra, tangy kick. ?
The best part of a soup like this is the toppings! Whether you want to add more fresh chips for a lovely crunch, or go wild with sliced jalapenos (try pickled jalapenos!), bright red onions, creamy sour cream (or coconut cream), or herby cilantro, Vegetarian Tortilla Soup was built for creative toppings!
Heat and enjoy! Makes great leftovers, too.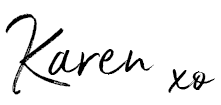 More Mexican-inspired Soup Recipes to Try:
Print Recipe
Vegetarian Tortilla Soup
A fully-flavored, tomato-based soup, Vegetarian Tortilla Soup is hearty and vegetable-focused. An easy weeknight soup!
Share via Text
Ingredients
2

tablespoons

olive oil

1

medium red onion

, sliced (reserve a few slices for serving, optional)

3

medium garlic cloves

, peeled and roughly chopped

1

jalapeño chile

, seeds and ribs removed, diced

1

teaspoon

ground cumin

2

teaspoons

chili powder

(see notes)

1

small bunch cilantro

, stems roughly chopped; leaves chopped and reserved

28

ounces

canned crushed tomatoes

, with juices (see notes)

1

quart

vegetable broth

2

cups

yellow or white tortilla chips

, slightly crushed to fit in the measuring cup, plus more, whole chips to serve (see notes)

big pinch white or raw sugar

(optional, but balances the acid content)

kosher salt and ground black pepper
Serving suggestions:
whole tortilla chips

reserved chopped cilantro leaves

sour cream

cotija or queso fresco cheese

, crumbled

reserved red onions

, diced

jalapeno slices

diced avocado
Instructions
Heat olive oil in a 4 qt Dutch oven or soup pot (that has a lid) over medium until shimmering. Add the onions and saute until soft, about 8 minutes. Stir in the garlic, jalapeños, and cilantro stems and cook until fragrant (just 30 seconds or so). Sprinkled the cumin, chili powder, and a big pinch of kosher over the vegetables and mix to blend. The vegetables should be quite fragrant.

Pour in the tomatoes and broth, followed by the crushed tortilla chips and the sugar, if using. Bring to a gentle boil, then reduce heat to medium to maintain a low simmer. Cover and cook for about 10 minutes.

Use an immersion blender right in the pot to puree the soup until smooth. (You can also use a regular blender, working in batches if need be. Take care to use a towel to cover – and hold down – the blender lid, in case pressure from the heat dislodges the lid.)

Taste, and add salt and pepper as needed, then stir in about half of reserved chopped cilantro leaves. Ladle into individual bowls, and slide in tortilla chips along one side of the bowl. Top with your favorite toppings, and serve.
Notes
Chili powder: use your favorite here (if you have one 😉 ). I usually go for flavor over heat; so, mild New Mexico chile versus, say, chipotle (which would be lovely for smoky/spicy heat). Tomatoes: I call for canned tomatoes here, because they're fairly reliable, but you can substitute about 1 1/2 pounds of fresh tomatoes. Winter tomatoes are a tough lot, though (flavor-wise). I would skip standard tomatoes altogether, and choose either cherry tomatoes, or Campari tomatoes. Campari tomatoes are quite tasty for winter tomatoes – you'll usually find them packaged on the vine in plastic clamshells. Why is on-the-vine important? Tomatoes that are still on the vine – or at least that still have their green stems attached – stay fresher longer than when that stem scar is exposed. Winter tomatoes make quite the journey to get from the fields to your store, so anything that preserves freshness is a good thing. If using Campari tomatoes, remove the cores. Cherry tomatoes can be used as-is. If you're in Cincinnati, I've become quite fond of a company called 80 Acres Farms, who grows a specific cultivar of cherry tomatoes indoors in a vertical farm. Their "Fireworks" tomatoes are quite delicious, and you can find them at Kroger and Whole Foods. Sometimes they're in a separate display, away from the other cherry tomatoes, so, take a look around or ask the produce manager. Tortilla chips: Why tortilla chips vs. corn tortillas? This is entirely personal preference. I'm about to use the word "fresh" relatively speaking, but I think bagged tortilla chips are fresher than the packaged corn tortillas you find at the grocery. Now, if I were making homemade tortillas from scratch with masa at home, I would definitely go with those, but I am just not a fan of the mass-manufactured tortillas. There's nothing saying you can't use them, though. Just be sure to taste the soup and add more salt if needed (as chips are saltier).
Nutrition
Nutritional information, if shown, is provided as a courtesy only, and is not to be taken as medical information or advice. The nutritional values of your preparation of this recipe are impacted by several factors, including, but not limited to, the ingredient brands you use, any substitutions or measurement changes you make, and measuring accuracy.