A fun retro recipe updated for ease and speed, this Mashed Potato Salad is made with prepared mashed potatoes — instead of starting from scratch with whole potatoes — and goes from cutting board to refrigerator in less than 15 minutes. It's chilled and summery and delish, and your peeps will love it!
When it comes to summer parties, everyone focuses with laser intensity on the goodies that go on the grill. Those smoky flavors make everything savory and delectable!
But I'm actually here to make an argument for sides. They're not just plate-fillers. They're companions to the grilled star of the show that both cut the richness of, say, a cheese-draped burger or butter-marinated steak, and a cooling bite that's refreshing in hot weather.
So, choosing a flavorful, complementary side is the best way to ensure a perfectly balanced cookout meal. And as we know, potatoes go with everything, so you can't miss this with this summer salad side dish.
What ingredients do you need for this salad?
Mayonnaise – use your favorite brand.
Yellow mustard – you don't need anything fancy, just economical yellow mustard. It works really well here!
Sour cream – light or full fat, your choice.
Red onions – diced. You can tame the strength a bit by soaking the dices in water and a little vinegar for about 15 minutes. Rinse well and pat dry.
Sweet pickles and pickle juice from the jar – use sweet pickles, not dill. As a substitute in a pinch, you can also use sweet pickle relish.
Celery – diced. Nothing beats the cooling, astringent flavor of celery in summer salads.
Freshly ground black pepper – always lovely.
Prepared mashed potatoes – see next section.
Now I'm going to suggest something controversial: use Miracle Whip as your mayo. Before you lunge at my throat lol, just hear me out for a sec:
Miracle Whip gets its unusual flavor from a few added ingredients beyond eggs and oil, including sugar, paprika, garlic, and mustard, which is why it's labeled "dressing" and not "mayonnaise." Remember, you're actually making a salad here, so adding something that's more dressing-like makes absolute sense.
But if you can't bring yourself to do it, just use your favorite mayo brand. It'll all be okay!
What kind of mashed potatoes should I use?
I heartily recommended using prepared mashed potatoes for this recipe. The convenience of them over whole potatoes, and even instant flakes, is notable.
Prepared mashed potatoes are often packaged in tubs — the Bob Evans brand is shown above: it's a black tub with a cardboard overwrap — and can be microwaved in just 5 minutes.
Even store brands will work because, don't forget, whatever quality you're starting with, you're adding other rich and creamy ingredients, such as mayonnaise and sour cream that will smooth out any flaws in the product.
Another advantage of the microwaveable tub format is that, after heating, you can cool the potatoes more quickly by setting the tub in a bowl of cold water. This works very effectively.
Honestly, my mom's recipe had made its way to the back of my big recipe notebook, almost forgotten, because it uses whole potatoes that have to be boiled and mashed. I'm afraid it's a personal peccadillo, avoiding making mashed potatoes from scratch, even when the resulting mashed potatoes are amazing.
But now with the prepared option, I can't tell you how many times I've made the recipe so far this summer. So much so that I think I'm going to have to cook up a batch of sweet pickle juice so that I don't keep ending up with a jar of gherkins poking up out of a scant amount of juice.
I love making as much of the evening's dinner ahead of time as I can, and I can whip up a batch of mashed potato salad in the morning and … done!
Here's to a summer of delish eats and a smorgasbord of sensational sides. The world feels crazy and out of control, but we can create moments of comfort and sharing, and cookouts with family and friends are just the time to do it.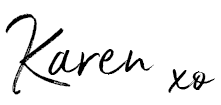 More Summer Salads:
Print Recipe
Easy Mashed Potato Salad
Using pre-made mashed potatoes means this is a super easy potato salad to pull together. Delicious, creamy and crowd-pleasing!
Share via Text
Ingredients
24

oz

container Bob Evans Original Mashed Potatoes

(or other brand)

1/4

cup

mayo

1

tablespoon

prepared yellow mustard

1

tablespoon

sweet pickle juice

(from the jar of pickles)

1

tablespoon

sour cream

freshly ground black pepper

2

tablespoons

chopped sweet pickles

2

tablespoons

chopped celery

1

tablespoon

finely chopped red onions
Instructions
Microwave the mashed potatoes according to package directions. Once finished, stir well, and place the entire container in a shallow bowl with very cold water. Don't submerge the container, of course; use just enough water so that the container rests in it. This speeds cooling.

When the potatoes are at room temperature, transfer them to a large mixing bowl.

Stir in the mayo, mustard, sour cream, pickle juice, and a few grinds of black pepper until smooth. The potatoes should look a bit yellow from the mustard.

Mix in the pickles, celery, and red onions. Cover, and refrigerate for at least two hours. Before serving, stir well to loosen. If the potatoes are too stiff, add a little bit more mayo and pickle juice and remix. The potatoes should be creamy and easy to get off of the serving spoon. Not pourable loose, but gentle-flick loose.
Notes
Tip: if your red onions are particularly strong, you can tame them a bit by soaking them in a small bowl of water with a splash of pickle juice for about 15 minutes. Rinse well and pat dry before using.
Easy Mashed Potato Salad can be made the day before and kept in the fridge.
This recipe can be doubled. Use two containers of mashed potatoes, cooking each one at a time. The liquids should double okay, but perhaps hold back a little of the mustard and pickle juice to make sure it's not too much. People can be picky about vinegary things. The potatoes should have a pale yellow tinge to them and slightly pickley.
Nutritional information, if shown, is provided as a courtesy only, and is not to be taken as medical information or advice. The nutritional values of your preparation of this recipe are impacted by several factors, including, but not limited to, the ingredient brands you use, any substitutions or measurement changes you make, and measuring accuracy.