Hatch chiles are a late summer treat, so fresh and zesty. Learn how to roast Hatch chile on the grill to bring out their unique flavors, and store them for winter cooking.
Authentic Hatch chile are available for a short stretch in the summer, August to September. If you live in the Southwest, you lucky ducks can probably drive a few miles and find piles of Hatch chiles at every farmers' market. You might even be kicking them out of your way in the aisles of your grocery stores, such is their abundance.
But for us Midwesterners, we have to plan. We have to keep our ears to the ground, go on the hunt, listen for whispers in the wind, and be prepared to pounce, as only the most visionary produce managers even think to order Hatch chile.
I lucked out last year and stumbled on the last two bags of Hatch chiles at the local grocery. It was great, but they didn't even last past Halloween, much less all winter long.
I wasn't going to take any chances this year: I ordered a big box ahead from The Hatch Chile Store back in May, and marked my calendar with the anticipated shipping date in August, so that I could make sure that weekend was clear for roasting.
First, some semantics
So, how do you pronounce the plural of this chile pepper: Is it Hatch chile or Hatch chiles?
Although it sounds odd to an American ear, the plural is actually "Hatch chile," the same as the singular. You will, however, see Hatch "chiles" all over the interwebs, and in fact, most of Google's searches include the "s."
I use both chile and chiles in this article to catch both usages. But the correct form is Hatch chile. You can also say Hatch chile peppers, if your grammar OCD demands to get that "s" in there!
How Many Hatch Chile Do You Need to Store for Winter?
Hatch chile should be roasted and peeled prior to freezing. Their skins are thick and waxy, and while perfectly edible, the real joy is the flesh of the pepper. Roasting does two things: it elevates the flavor of the chile to amazing, totally craveable heights, and loosens the skin so it's easy to remove cleanly.
Actually, roasting green chiles does a third thing: You know how cooking down a huge pot of mushrooms — or onions or spinach — leaves you with a maddeningly tiny mound of mushrooms (or onions or spinach)? Ditto with Hatch chile — they exude a great deal of moisture following roasting, and you'll be left with less than expected.
So, while it's kind of alarming to think of buying chiles by the double-digit pounds, that's the kind of quantity you'll need to get you through the winter, once they've been roasted, peeled, and chopped.
If you prepare a lot of soup and chilis in the winter — like I do! — you'll want to go 10 to 25 pounds. No, I'm not kidding. Don't forget about burritos, enchiladas, egg dishes, and even salsas.
Green vs. Red: Hatch chile are picked green and are meant to be consumed green, as that's the point where they're at the peak of their unique flavor. Occasionally, you'll come across a red chile in your batch of green.
Lucky you! Red Hatch chile are just the fully ripe versions of green. They're a bit sweeter, smokier, and sometimes slightly hotter, but are ready for fresh usage — no roasting needed, although you certainly can.
I ordered 10 pounds this year, and, after roasting and packing them away for freezing, decided to buy another 5 pounds before the season ended. At this moment, I'm wishing I had gone with the 25-pound box, because I discovered the awesomeness that is Green Chile Stew this summer, and I know it's going to be bubbling on my stove a lot this winter.
How many Hatch Chiles are in a pound?
I did some measuring with my second batch of Hatch chile. These are rough guides, of course, because exact weights and volumes will depend entirely on the size of your chiles, but this should give you a good idea of what you'll need:
My 5-pound box contained 48 chiles
One pound = about 8 fresh chiles, give or take (fresh only, does not apply to roasted)
1 cup (8 ounces) chopped, roasted chiles = 12 to 14 whole chiles
Recipes where green chiles are a minor ingredient usually call for about 4 ounces (1/2 cup) of chopped chiles. Recipes where green chiles are the star might need up to 3 cups.
What's the best way to roast Hatch Chile?
In New Mexico, Hatch chiles are roasted over an open fire, in large, rotating drums. I want one, lol!
Grilling: But, barring the impracticality of having a big mechanical sitting in the garage that's used just a few times a year, I go for my grill instead. Gas, charcoal, hibachi, it's all good. I usually use my gas grill simply because I can fit more chiles on the grates than on my kettle grill. Note that grilling is usually faster than the other methods below, simply because of the volume a regular grill can handle.
In the oven: You can roast a baking sheet full of green chiles in the oven, under the broiler, turning the chiles as the "up" side blisters. My advice would be to wait for a day when you can open the windows and get the fans going, especially if you have a hot variety of Hatch chiles. Don't underestimate the power of hot chile fumes in an enclosed space!
Gas stove: You can also blister Hatch chiles one by one over the flame from your gas stove.
How to Roast Hatch Chiles on the Grill
With some helpful tips!
Preheat your gas or charcoal grill to high. Use all burners on a gas grill, and spread the charcoal to heat the entire grill surface.
Wash the chiles thoroughly, and dry.
Place the chiles on the grill grate. You can space them closely, as long as you have enough room to turn them. If you purchased a lot of chiles, you'll need to do them in batches.
It might take a little bit to get things going, as it were, for the skin to start blistering. Leave the chiles in place, checking a sampling from various areas of the grill.
Once the charring begins, let one side blister most of the way before flipping. Once the charring starts, it moves much faster.
If your grill has hot spots, move the chiles around the grill to encourage more or less even cooking. (It won't be perfectly even — no worries! It will all work out.)
You'll need a heavy-duty, one-gallon zipper bag or two. As the chile peppers finish charring, transfer them to the bag, still hot, sealing the bag after new additions.
Add new fresh chiles to the grill as space opens. Some chiles will blister faster than others, so there's no reliable way to time it. Use your judgment on when a chile is sufficiently blistered.
A surprising number of roasted chiles will fit in one zipper bag. Just pack them in and seal.
Let the chiles steam for at least 20 minutes. I usually let them sit until cool enough to handle, sometimes for an hour.
Peeling Roasted Green Chiles
When a green chile is correctly steamed, its skin will slip off like a jacket. But, there's a little more cleaning to be done before they're ready to freeze.
In most cases, you'll want to remove the seeds and chop the chiles before freezing. This can be quite messy! Here's what I do:
I take the largest rimmed baking sheet I have and place a small cutting board inside it.
The seed head is right at the top of the chile: slice off the top two inches, which should remove most of the seeds.
Find the edge of the loose skin and pull it away. If the chile was properly roasted and steamed, it will slip off like a jacket. Otherwise, you'll have to do a bit of picking.
Slice the chile lengthwise, and open to expose the interior. Use the edge of a paring knife, in long motions, to scrape away the vein and seeds.
Chop the chile and transfer to a freezer bag. Repeat with the remaining chiles, scraping the seeds and other materials into the baking sheet. Seeds tend to fly everywhere, so the rimmed sheet will keep things moderately in control.
You can store the chopped chiles flat in one big freezer bag — you'll be able to crack off what you need — or portion them out into smaller quantities for easy cooking.
Suggestions for using your Roasted Hatch Chile
I add them to just about everything that calls for bell peppers or chile peppers (depending on the heat level of your chiles). Here are some ideas to use up every last chunk:
Soups and stews
Burritos and tacos
Salsa
Scrambled eggs and omelets
Chilis and chili mac
Casseroles
Mac & Cheese
Roast, peel, chop … and enjoy!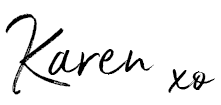 Recipes using Hatch chiles
Print Recipe
How to Roast Hatch Chiles
Hatch chiles are a late summer treat, so fresh and zesty. Learn how
to roast Hatch chiles on the grill to bring out their unique flavors,
and store them for winter cooking.
Ingredients
5

pounds

green Hatch chiles, cleaned
Instructions
Preheat grill to high, using all burners on a gas grill, or spreading hot coals evenly under the grates on a charcoal grill.

Place the chiles on the grill grates, leaving just enough room between them to turn with tongs.

Check the undersides of the chiles every few minutes for signs of blistering or charring. When one side of the chile is evenly blistered, flip to char the other side.

As each chile finishes charring, transfer it to a heavy duty zipper bag, sealing the bag each time to retain the steam.

As spaces open up on the grill, add new chiles. No need to wait for one whole batch to finish before starting another. Just keep an eye on all of the chiles.

When all of the chiles are bagged up, let steam for at least 20 minutes, or until they cool down enough to handle.

Slice off the top of the chile and discard. This removes most of the seeds. Find the edge of the skin and pull it away. If the chile was properly roasted and steamed, it will slip off like a jacket.

Slice the chiles open and remove the seeds and veins. Chop, and transfer to freezer bags. Press flat and seal. Freeze flat until solid (then you can move the bag to anoter spot in the freezer, even standing up vertically). Chiles will keep in the freezer for about 6 months.
Nutrition
Nutritional information, if shown, is provided as a courtesy only, and is not to be taken as medical information or advice. The nutritional values of your preparation of this recipe are impacted by several factors, including, but not limited to, the ingredient brands you use, any substitutions or measurement changes you make, and measuring accuracy.