A light and brothy noodle soup with plump shrimp, Thai Curry Shrimp Soup is quick and easy, and its savory Thai-inspired flavors will knock your socks off! Loaded with healthy shiitake mushrooms, rice noodles, ginger, and lemongrass in a lightly creamy broth, you'll feel great about serving this soup any time of the year.
Many of the soups here on SoupAddict are meal-hefty, because I do consider soup to be worthy as a main entree. But sometimes, you just want something light. Light and brothy. Not consomme — something with body and texture and flavor, but also something that won't weigh down your tummy. And I don't mean a soup for when you're sick (that's what this chicken soup is for!). Just something at the level of a warm, tender hug.
That's this soup. Succulent shrimp and shiitake mushrooms give texture and a lovely bite, while ginger, lemongrass, and Thai red curry paste add intriguing flavors.
And to top it off, Thai Curry Shrimp Soup is easy to make — no hovering over the stove. Just a half an hour from cutting board to bowl. Perfect for capping off a chilly fall day of jumping in leaf piles and carving pumpkins.
Let's take a closer look.
Ingredients and Substitutions for Thai Curry Shrimp Soup
Thai red curry paste — This soup gets its flavor from the goodness that is Thai red curry paste. You can find this jarred or canned in the Asian or international section of your grocery store. It promises all kinds of crazy heat but instead delivers on irresistible flavor. There's no substitute here, imo.
When I photographed this soup for this blog post, I used just 1 tablespoon (and that's what the recipe calls for, too). But IRL, I usually add two, and the soup takes on a brick-red tint and is utterly delicious. Someday, I'll try the entire 4 oz jar!
Shrimp — This recipe calls for raw shrimp that cooks in the cook, but don't hesitate to use frozen. Thaw first, by rinsing and soaking the shrimp in cool water for 10 minutes. Add the shrimp when the recipe calls for it, but you only need to let the shrimp heat through. I prefer using a small or medium shrimp that sits neatly on a spoon with space for broth and noodles. Larger prawns should probably be cut in half.
The advantage of frozen shrimp is that you can buy it peeled and deveined, which saves some time. Whether you leave the tails on is up to you; see the next section for some thoughts.
My local grocery store usually carries an interesting variety of raw shrimp options, but I'll be completely honest here: Sometimes the fish dept smells suspiciously fishy, which turns my stomach. And I still haven't gotten over the time I came across staff emptying out the shrimp display because they had just learned that the shrimp had been improperly stored overnight.
It was almost noon by then: how much shrimp had already been sold that Saturday morning to unsuspecting customers? [Shiver] Frozen seems the safer bet.
Rice noodles — Although I call for vermicelli rice noodles, you can use just about any type of noodle here: white brown rice, soba noodles. Even the cheap ramen noodles from the grocery store (just discard the spice packet).
And lately, I've also found really interesting variations of rice noodles, including Forbidden rice ramen noodles (black rice). Browse the aisles and see what's available!
Shiitake mushrooms — Shiitakes are my preferred mushroom for this soup, but you can use just about any wild mushroom with great success. Or even thinly sliced white button mushrooms.
Can you eat shrimp tails?
Yes, humans can eat and digest shrimp tails. In fact, in some cultures, it's a delicacy. If you and yours have experience with eating shrimp tails and are good with them, you can definitely leave them on for this soup. But if you have any guests with unknown feelings about shrimp tails, I'd advise removing them, as there's a strong textural factor there.
As someone who has issues with food textures, shrimp tails fall right into the middle of the worst: thin and shatter-y, it's almost like biting into plastic. It's a great big no for me. I don't mind finger-food appetizers with the shrimp tails on — say, shrimp and cocktail sauce — because it's easy enough to avoid the tail and leave it on my plate.
Fried shrimp is often okay, too, because the frying process softens the tails enough to get past my inner texture police. But for meals where the shrimp is mixed in and consumed on a spoon or fork, such as in a soup, it's a courtesy to remove the tails.
I love the Thai-inspired broth in this soup: Lots of ginger and lemongrass, and a generous helping of Thai red curry paste, which is just the bomb (and stores for a long time in the fridge) and then made lightly creamy with a little coconut milk. So tasty!
For a vegetarian version, leave out the shrimp and fish sauce, and add some soy sauce and more shiitakes or cubed tofu.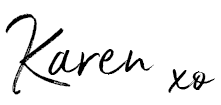 More shrimp recipes to explore:
Print Recipe
Thai Curry Shrimp Soup
A lightly creamy, brothy soup with succulent shrimp, meaty mushrooms, and Thai-inspired flavors.
Servings:
2
generous servings
Ingredients
1

tablespoon

coconut oil

4

ounces

shiitake mushrooms, stems discarded, caps thinly sliced

1

shallot

minced

2

" piece ginger, minced, or 2 tsp ginger paste

1

teaspoon

minced lemongrass, or 1 tsp lemongrass paste

2

cups

chicken, vegetable, or shrimp broth

vegetable, or shrimp broth

1

tablespoon

Thai red curry paste

1/2

pound

raw shrimp

shelled and deveined

1

tablespoon

fish sauce

1/2

tablespoon

brown sugar

1

tablespoon

rice vinegar

3

ounces

rice vermicelli noodles

1/2

cup

canned coconut milk, well-shakin

1/4

teaspoon

lime zest
Instructions
Heat oil in a medium stock pot or Dutch oven until shimmering. Add mushrooms and stir to coat in the oil. Cover and allow to cook for 5 minutes. Remove lid and add shallots, ginger, and lemongrass. Saute until the shallots are translucent and the mixture is fragrant (just a couple of minutes).

Scootch the mushrooms to one side to clear an area of the pan, and add one tablespoon of the broth and the curry paste to the open spot. Stir the paste and broth to bloom the flavor. Add the remaining broth to the pot and stir all into the mushroom mix. Reduce heat to medium-low to maintain a gentle simmer.

Add the shrimp, fish sauce, brown sugar, and rice vinegar to the soup, and cook for 5 minutes. Shrimp should be pink, opaque, and plump.

Meanwhile, prepare the rice noodles according to package directions in a separate pot. Add the rice noodles, coconut milk, and lime zest to the soup, stirring until warmed. Serve immediately with lime wedges on the side.
Nutritional information, if shown, is provided as a courtesy only, and is not to be taken as medical information or advice. The nutritional values of your preparation of this recipe are impacted by several factors, including, but not limited to, the ingredient brands you use, any substitutions or measurement changes you make, and measuring accuracy.