Tomato lovers everywhere, rejoice! It's July, and that means that fresh, juicy summer tomatoes will be hitting a farmers' market or garden vine near you any minute now. To celebrate my own tomato garden good fortune, I whipped up a batch of caprese salsa fresca (caprese salad + salsa = summer heaven), spread it over slices of multigrain bread, fresh from the oven, and had the best summer lunch ever.
No one was more surprised (and giddy) than I when my cherry tomato plants began sending out tress after tress of fruit in May that went on to ripen in June.
June!
In the Midwest home garden, that's really, really rare, without the help of a greenhouse or low tunnels.
I figure it's a cosmic reward for the brutal winter we had. (Yay, cosmic rewards!)
So, tomato salsas have been a staple all season long. I love the flexibility to experiment and play with seasonal vegetables and fruits (one of my spring favorites: zesty mango salsa with ginger).
One day, when returning from the garden with a handful of freshly-picked jalapeños, plus cherry tomatoes for my lunch of traditional Caprese salad, I paused at the cutting board, looked at the chilis, and then at the tomatoes and the stack of cute little ciliegine mozzarella balls. And then back to jalapeños.
Ding!
I wish inspiration actually made a sound like that, a tinkling of bells.
Lickety-split, I had all of my caprese salsa ingredients gathered and chopped — subbing basil for the standard cilantro, of course — with a few off-the-cuff additions, like white balsamic vinegar and lemon zest (yes!).
I ate it right out of the bowl. (You guys do that, too, right? Something so delicious you can't bother with a plate?)
On another day, I had a multigrain baguette hanging around with nothing particular to do … and the stars aligned and the Universe suddenly made sense.
A quick rub of garden-fresh garlic on toasty bread slices, followed by a brushing of a light white balsamic-basil-lemon zest dressing, topped with the caprese salsa fresca.
Lemon zest in a tomato salsa, you ask? Ohhhhh yes. I hate to be yet another blogger who uses the word "bright" when talking about lemon zest, but that's exactly what it does. You really don't taste the zest, you just get a sense that the whole thing has suddenly become … well … brighter.
In fact, the lemon zest was so amazing in the caprese salsa that I'll be adding it to my go-to pico de gallo recipe.
Goodness, I predict, will ensue.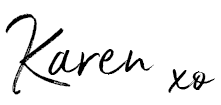 More Tomato Lovers Appetizers
Print Recipe
Caprese Salsa Fresca Bruschetta
Use white balsamic vinegar, if you can, rather than regular balsamic to avoid discoloring the salsa.
Servings:
6
as appetizers
Ingredients
for the marinade
1

tablespoon

white wine vinegar

splash of white balsamic vinegar

1

tablespoon

extra virgin olive oil

1

teaspoon

honey or agave

2

teaspoons

chopped basil

1/2

teaspoon

lemon zest
for the caprese salsa
1

cup

chopped tomatoes

I used 16 cherry tomatoes, cut into eighths

1

cup

mozzarella ciliegine cheese

chopped

1

tablespoon

chopped red onion

1

tablespoon

basil

sliced chiffonade

1

small jalapeño chili pepper

minced

salt and freshly ground black pepper
for the bruschetta
1

baguette

sliced 1/2″ thick on the diagonal

2

cloves

garlic

sliced in half lengthwise
Instructions
for the marinade
Add all ingredients to a small bowl and whisk until combined (it doesn't have to be completely emulsified, just well-mixed).
for the caprese salsa
Add all ingredients to a medium mixing bowl and season lightly with salt and pepper (a big pinch of each). Add 1 tablespoon of the marinade and toss gently.
assemble
Lightly toast the baguette slices. (I do this under the broiler, with the slices on a large baking sheet. Keep a constant watch so they don't burn!). Rub each slice on one side with a piece of the garlic (this gives a hint of garlic to the bread without overwhelming the flavors). Brush the marinade over the garlic rub. Spoon the caprese salsa on top, and serve.
Nutritional information, if shown, is provided as a courtesy only, and is not to be taken as medical information or advice. The nutritional values of your preparation of this recipe are impacted by several factors, including, but not limited to, the ingredient brands you use, any substitutions or measurement changes you make, and measuring accuracy.