This rich, curried dish is inspired by Indian cuisine, but is distinctly British. Chicken Tikka Masala features fragrant spices in a savory tomato base, with tender chicken. Served over rice, it's a filling, delightful meal for the whole family (newly updated!).
Can you name the national dish of the UK?
Fish and chips? Hmm, no.
Shepherd's pie? No. (And can I just say, Ew. Sorry, meat pie lovers, it's just not my thang.)
Plum pudding? No (and turn off Christmas Carol already and join SoupAddict in the 21st Century).
No, friends, the national dish of the UK is Chicken Tikka Masala. Beautiful on the plate and wonderfully fragrant, this Indian-inspired curry is loaded with spices and simmered to perfection. While SoupAddict's national dish is, of course, Soup, this curry comes in a close second.
I adapted this recipe more than a decade ago from a super fussy Cook's Illustrated version – you know how that crew is: why do something in three steps when you can stretch it out to seven, is their philosophy – and have been tweaking it ever since. I thought it was time to update this post with the version I've settled into.
The beauty of Chicken Tikka Masala is, of course, the luscious blend of herbs in a creamy, savory tomato sauce. Seriously, with or without the chicken, I could go at that sauce with a spoon, seven days a week.
So, without further ado, let's dig in! The ingredient list might seem long, but most everything is pantry items that you probably already have, or can be stored for a long time.
First, there's the chicken, which is coated assertively in spices and yogurt. Although the chicken is not the star of the show – the sauce! – it's far from the bland filler that is usually chicken's role. For maximum flavor, the marinated chicken takes a rest in the fridge.
And then there's the masala sauce, which echoes the spice palate of the chicken to create a deeply flavored sauce. Let's take a closer look at the a few of the key ingredients and why they work:
Tomato paste: Yes, there is both tomato paste and tomato sauce in this dish. Tomato paste, unlike its saucy or chunky relatives, is a magical substance. Tomato paste is tomatoes that are cooked until concentrated, and even a bit caramelized, and is so intensely flavored that it actually rises to the level of an umami-adding ingredient. As is the case with Chicken Tikka Masala, whenever a recipe calls for tomato paste, don't skip it (unless you can't consume tomato products), as you'd be leaving out a flavor bomb.
Ginger paste: I call for ginger paste here for both ease and store-ability. You can, of course, substitute the same amount of freshly minced fresh ginger. Do note that some brands add sugar to their ginger paste. This could be a plus or a minus for you; be sure to the check label.
Garam masala spice blend: I credit garam masala for my infatuation with Indian-inspired cuisine. It's heady fragrance is intoxicating and beautifully spices every dish without adding distracting heat. It's now readily available at even grocery stores, but you can also make it at home (my recipe for garam masala). There's no strict formula for this blend of coriander, cumin, cinnamon, cardamom and others, so feel free to take a little poetic license with the recipe to make it your own.
Curry spice blend: Depending on the blend you choose – I always go for mild – there could be some flavor overlap with the garam masala, but no worries, it will simply reinforce the flavors. I always have on hand a turmeric-heavy blend, but you could also just use turmeric if you don't want to purchase another jar of spice.
Cardamom: There are actually two varieties of culinary cardamom – black and green – and if you're buying ground, the bottle is not always labeled as to what it contains. No worries. Black cardamom is smoky and camphorous and wonderful, and if you can find it, grab it! But if green – or the unknown – is your only option, go for it. It's a different flavor, but I've tested it and it's still amazing in this recipe. If you have happen to find the big black cardamom pods, you can use those, but note: the pods are not edible. Instead, carefully break them open to extract the seeds within (they look like peppercorns), and grind those seeds, discarding the pods. And actually, the same applies to the green/white cardamom pods: use the seeds within.
Coconut milk: The tomato sauce gets its creamy texture from coconut milk (or heavy cream, if you prefer). I love coconut milk in this dish. It heats beautifully, it lightens the tomato base with its lightly tropical flavor, and lets me continue avoiding dairy products, as I'm wont to do.
How to Make Chicken Tikka Masala
For all of its complex flavors and textures, the process for making Chicken Tikka Masala is actually quite straightforward. The handling of the chicken might be a little different than what we Americans are used to, but still not out of bounds. (See also the three photos below)
Prepare the chicken: The chicken gets a spice rub down and then is coated in ginger- and garlic-scented yogurt, both for flavor and to preserve moistness during the cook. This can be done in the morning and left to refrigerate all day.
Saute the aromatics: As with many delicious dishes, the cooking begins with sweating the onions.
Bloom the spices: Then we quickly move on to the fragrant part. Create a loose paste of the tomato paste and spices and heat them gently to release their aromas and umami of the tomato paste.
Simmer the tomatoes: Stir the tomatoes into the paste and onions and simmer, to create the flavorful base.
Broil the chicken: While the tomato base cooks, broil the chicken pieces (both sides) and set aside to cool a bit before slicing. The yogurt protects the chicken from the searing heat, while it's cooked all the way through.
Add the coconut milk: Reduce heat on the tomato base, and stir in the coconut milk, which creates a luscious texture, and a beautifully orange-tinged sauce. Either low-fat or full-fat will work just fine. You can also use heavy cream or half-and-half in the same quantity, if you prefer.
Finally, add the chicken: When the chicken is cool enough to handle, slice into bite-sized pieces. Or, you can do what I do, so that I don't have to wait for the chicken to cool: Hold a piece of chicken with tongs in your non-dominate hand, and then use kitchen sheers to cut off bits of the chicken, letting them fall right into the pot.
Visual Step-by-Step:
Prepare the chicken for marinating:



Cook the spiced, tomato-based sauce:



Broil the chicken:

What to Serve with Chicken Tikka Masala
To create a hearty meal, serve the Chicken Tikka Masala over rice, and then garnish with a generous dusting of fresh minced cilantro leaves.
I usually go for brown rice, but you can also try my Cauliflower Rice Blend or my Cilantro Lime Rice.
Oh, and a nice, warm buttery naan is always welcome with this meal!
As the weather cools and comfort foods return to the menu, I think you'll find this to be a lovely and craveable addition to your fall and winter menus.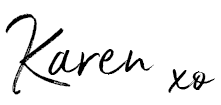 Other recipes that use the garam masala spice blend :
Print Recipe
Chicken Tikka Masala
A luscious, curried dish made with spice-rubbed chicken and a super-flavorful and rich tomato sauce, Chicken Tikka Masala is deservedly the national dish of the UK.
Share via Text
Ingredients
for the chicken
1 1/2 to 2

pounds

skinless

, boneless chicken

1

teaspoon

ground cumin

1

teaspoon

ground coriander

1

teaspoon

mild curry spice blend

1

teaspoon

garam masala

1

teaspoon

kosher salt

1/4

teaspoon

cayenne pepper

(optional)

8

ounces

plain yogurt

1

tablespoon

olive oil

1

tablespoon

ginger paste

(or minced fresh ginger)

3

cloves

fresh garlic

, minced
for the masala sauce
1

tablespoon

olive oil

1

medium onion

, diced

2

tablespoons

tomato paste

1

tablespoon

ginger paste

3

cloves

garlic

, minced

1

tablespoon

garam masala

1

teaspoon

kosher salt

1

teaspoon

mild curry spice blend

1/2

teaspoon

ground cumin

1/2

teaspoon

ground coriander

1/4

teaspoon

ground cardamom

1/2

teaspoon

crushed red pepper flakes

(optional, for heat)

28

ounces

tomato sauce

1

cup

heavy cream or coconut milk

fresh cilantro

, minced, for garnish
Instructions
prepare the chicken
If using flavorful thighs, trim the chicken pieces of fat. Cut all of the chicken into credit card sized pieces of roughly equal thickness (for even cooking).

Mix the dried spices together in a bowl, and then season all of the chicken pieces on both sides, rubbing in the spices so they adhere to the surface. It might seem like a lot of spices, but you won't regret it.

In a large bowl, whisk together the yogurt, olive oil, ginger paste, and garlic. Add the chicken to the bowl and coat the pieces thoroughly with the yogurt.* Cover the bowl and refrigerate for 3 to 4 hours (overnight is fine, too).
prepare the masala sauce
Heat the olive oil in a large skillet or braiser over medium heat, until the oil shimmers. Add the onions and sweat for 5 minutes. Scoot the onions to one side of the pan and pour a glug of oil in the open space,

Spoon the tomato paste, ginger, garlic, and dried spices over the oil, and mix into a dark, fragrant paste. Stir into the onions.

Pour in the tomato sauce, and mix well with the spiced onions, scraping up any flavorful bits from the bottom of the pan.

Increase heat as necessary to bring to a gentle simmer and cook for 15 minutes, covered, while you cook the chicken. (Technically, you don't need a lid to cook the sauce, but tomatoes splatter and will make a mess if you don't use a lid.)
cook the chicken
Turn the broiler on high, and place a rack in the middle or upper middle position (about 7" or so from the heating units).

Line a large, rimmed baking sheet with foil (optional, for easy cleanup). Place the yogurt coated chicken pieces on the baking sheet in a single layer. If there's extra yogurt in the bowl, spread over any uncoated spots on the chicken. Discard the unused portion.

Broil the chicken for 8 to 12 minutes, or until brown spots appear on the yogurt. Keep an eye on things, don't just rely on the clock!

Flip all of the chicken pieces over, and broil for 5 minutes more. Remove from oven and let cool for a few minutes.
finish the masala
While the chicken cools a bit, reduce heat on the sauce to medium-low. Pour in the heavy cream or coconut milk and stir well.

When the chicken is handle-able, cut into bite-sized pieces and add to the sauce. (I usually don't wait - I hold one piece of chicken with tongs and use kitchen shears to cut it right over the sauce pan, letting the pieces fall into the sauce). If you notice that some of the chicken pieces have a bit of pink inside, don't worry: you can finish cooking the chicken in the sauce.

Let the chicken and sauce simmer gently together for another five minutes.

Top with cilantro and serve.
Notes
Serving suggestion: serve alongside lots of tender, fluffy rice and naan.
* If you have the space in your refrigerator, you can take a large rimmed baking sheet covered in foil, dredge the chicken pieces through the yogurt mixture to coat, and place them on the baking sheet. Cover the baking sheet as best you can with cling wrap or foil, and refrigerate for 3 to 4 hours. The pan will be ready to go under broiler later in the recipe.
Nutrition
Nutritional information, if shown, is provided as a courtesy only, and is not to be taken as medical information or advice. The nutritional values of your preparation of this recipe are impacted by several factors, including, but not limited to, the ingredient brands you use, any substitutions or measurement changes you make, and measuring accuracy.
Originally published on November 23, 2009