Searching for a delicious and hearty soup recipe for Mardi Gras season? Look no further than our Creole-style Jambalaya Soup! This recipe is perfect for a cozy dinner at home or for serving a crowd. With homemade-in-the-pot chicken broth, tomato sauce, and paprika, this soup is sure to satisfy your cravings. Make it on Sunday and serve it on Fat Tuesday — it'll be even better!
Jambalaya soup is similar in flavor and ingredients to its distant cousin, Spanish paella. With a flavorful combination of chicken, seafood, and pork, it's easy to see why this dish is a favorite.
One standout feature of this recipe is the holy trinity of aromatics, consisting of onions, bell peppers, and celery, which add a lovely depth of flavor to the soup. And don't forget the Andouille sausage, which is a must-have and adds a zesty kick to this filling soup.
Ingredients & Substitutions
Chicken: To make the best Jambalaya Soup, we recommend using bone-in chicken to create a quick, homemade chicken broth. But if you're short on time, no worries: rotisserie chicken or leftover chicken along with your favorite chicken stock (instead of water) will work just fine.
If you are using pre-cooked chicken, skip the long simmer and add the chicken at the same time as the shrimp to warm it through without overcooking it.
Holy Trinity: The Cajun Holy Trinity is the aromatic combination of onions, bell peppers, and celery. This tasty blend is the start of many delicious dishes in Creole cuisine, including Jambalaya and Gumbo.
Rice: I call for cooked rice in this recipe because I always have leftover or extra frozen rice on hand. But if you need to make fresh, you have a couple of options: cook the rice separately as the soup simmers, or cook the rice right in the soup.
A separate preparation produces, I think, optimum texture. But cooking rice in the soup not only saves on cleaning an extra pot, but also thickens the soup efficiently, thanks to the starches. Either way, it's a winner!
Creole seasoning: What is creole seasoning? It's a tasty blend of herbs and zesty spices that you probably already have in your pantry. Here's my go-to recipe for Creole seasoning. Check your paprika to make sure it's still flavorful, and adjust the amount of cayenne pepper to match your heat tolerance.
How to make Jambalaya Soup
Step 1: Sear the chicken
Heat the oil over medium and then add the chicken, skin side down, and brown for a few minutes. Flip, and repeat, and then transfer to a bowl. Note that the chicken is not cooked through at this point.
Step 2: Saute the aromatics and spices
Add the holy trinity vegetables to the pot and saute until softened, about 8 minutes. Sprinkle the other seasonings, plus the flour, over the top and stir until fragrant.
Step 3: Brown the andouille sausage
Scoot the vegetables to one side and add the sliced sausage to the cleared area. Let cook, stirring occasionally, until the edges are golden. Then mix in with the vegetables.
Step 4: Simmer the chicken in the soup
Return the chicken to the pot and add water, setting the heat to maintain an active simmer. Add the bay leaf and thyme, and cover. Simmer for an hour or so.
Remove the chicken to a clean bowl or plate and allow to cool. When the chicken can be handled, cut the meat from the bones, and return the meat to the soup.
Step 5: Finish the soup
Reduce heat to low. Add the tomatoes, cooked rice, and raw shrimp. The residual heat from the soup will cook the shrimp in about 5 minutes.
When the shrimp is pink and opaque, give the soup a taste and add salt if needed.
This Jambalaya Soup is a flavorful and satisfying recipe that is perfect for any occasion. So why wait? Give it a try and see for yourself!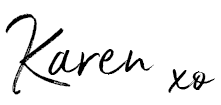 More Mardi Gras Recipes
Print Recipe
Jambalaya Soup
One of the most filling soups in my soup arsenal – Creole-style Jambalaya soup is simmered in homemade-in-the-pot chicken broth, tomato sauce, and paprika. Make it on Sunday and serve on Fat Tuesday — it'll be even better!
Share via Text
Servings:
4
generous servings
Ingredients
1

tablespoon

olive oil

1 1/2 – 2

pounds

chicken parts,

bone-in, skin-on

1

cup

diced bell peppers

(for color, use mixed red, green, and yellow)

1/2

heaping cup diced onions

(about 1/2 medium onion)

1/2

cup

diced celery

(2-3 three ribs)

2

cloves

garlic,

minced (or 1/2 teaspoon garlic powder)

1

tablespoon

Cajun or Creole seasoning

2

teaspoons

smoked or sweet paprika

1

tablespoon

flour

6

ounces

andouille sausage,

sliced into half moons

1

bay leaf

1

teaspoon

dried thyme,

or one fresh stem of thyme

3

cups

cooked rice

15

ounce

can crushed or pureed tomatoes

8

ounces

shrimp,

peeled and deveined

kosher salt
Instructions
Heat 1 tablespoon olive oil in a roomy, 5 or 6 qt. Dutch oven or stock pot over medium heat until shimmering. Add the chicken pieces, skin side down and let sizzle for a few minutes. Flip and brown the other sides (does not have to be cooked through). Transfer the chicken to a bowl and set aside.


Add the peppers, onions, and celery, and saute until softened, about 8 minutes. Add the garlic and stir until fragrant (just 30 seconds or so). Sprinkle the Creole seasoning, smoked paprika, and flour over the vegetables. Stir to bloom the spices.


Move the vegetables to the side of the pot and add the sausage slices to the cleared area. Saute until the edges begin to brown, then stir into the vegetables.

Return the chicken to the pot, along with any juices in the bowl.


Add 4 cups of water to the pot, and bring to a light boil. Reduce heat to medium-low, add the bay leaf and thyme, then cover. Simmer for 1 to 1 1/2 hours.

Transfer the chicken to a clean bowl, and let cool until it can be handled. Find and remove the bay leaf and thyme stem (if using fresh thyme). Stir in the rice, tomatoes, and shrimp. Slice the chicken into bite sized pieces, and add to the pot.

When shrimp is cooked – pink and opaque – give the soup a good stir and taste. Add salt and/or more Creole seasoning, as desired.
Nutritional information, if shown, is provided as a courtesy only, and is not to be taken as medical information or advice. The nutritional values of your preparation of this recipe are impacted by several factors, including, but not limited to, the ingredient brands you use, any substitutions or measurement changes you make, and measuring accuracy.