Soup's On! Irresistible Soups, Stews, Chilis, and More!
Celebrating 14 years of sharing my love of soup and home cooking! Here you'll find hundreds of soup recipes, from the classics to weeknight easy to healthy and nourishing to carb-comfort-hearty. Whether simmering on the stove or refreshingly chilled, soup is where it's at!
How to Make Great Soup
Welcome to my brand new series, The Ultimate Guide for Making the Best Soup Every Time! It's full-on soup season here in the heart of winter, and this six-part instructional series will share key techniques and ingredient secrets to help you make pro-level soup, right in your own kitchen. Let's get started!

Spring Soup!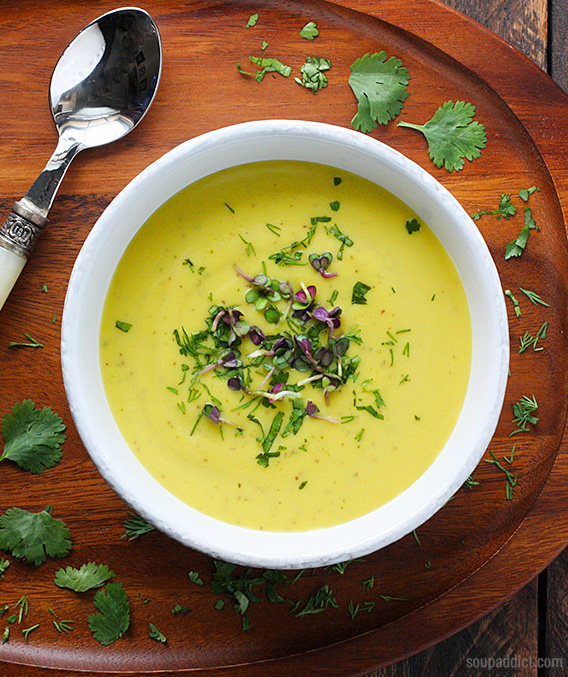 Healthy, hearty, and tasty, this beautiful broccoli cauliflower soup has no cheese but tons of flavor, and glows like sunshine, thanks to a nice dose of turmeric.

Pasta Salads

New Recipes

It's Spring!

Most Popular Soups